Listeria Concerns Prompt Massive Recall Of Hard-Boiled Eggs, Potato and Egg Salad Sold At Trader Joe's, Walmart
Dozens of Almark Foods products were added to a recall list following growing concerns of listeria contamination.
The company, based in Gainesville, Georgia, first made customers aware of possible listeria contamination by releasing a recall list of all hard-boiled egg products, including retail, pillow pack, pouch pack, frozen diced, and protein kit products on December 20. However, the company expanded the list of items to hard-boiled eggs and egg products sold from more than 30 different brands sold at nearly 80 various retailers across the United States.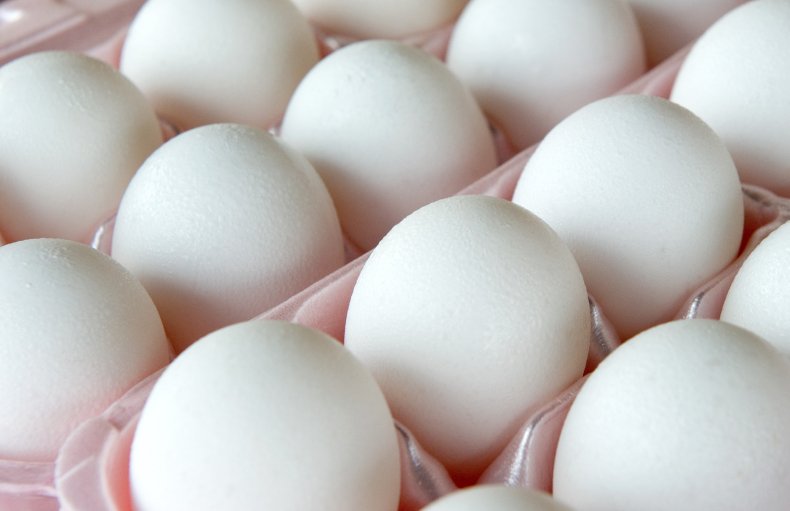 Egg products sold at Walmart and Trader Joe's grocery stores nationwide are among the many retailers included in the recall. In a statement released on the Food and Drug Administration's website on Monday, Almark specifically advised against the consumption of two types of salads suspected of listeria contamination, including Trader Joe's six-ounce Egg Salad and 20-ounce containers of Trader Joe's Old Fashion Potatoe Salad. Both products contain hard-boiled eggs from the Georgia plant that could be contaminated.
Kroger, Eggland's Best, Great Value, Kirkland Signature, Fresh Thyme, Everyday Essentials, Food Club, Fresh Thyme, Giant Eagle, Nellie's, ShopRite, Wild Harvest and Great Day are among the many brands included in the recall.
According to the FDA notice, products affected by the recall have "Best If Used By" dates through March 2, 2020, with an identification code that begins with the prefix "G," indicative of Almark's Gainsville facility.
Products with "Best If Used By" codes beginning with the prefix "N" or "Y" have been deemed safe, according to the company's recall. Almark is encouraging customers to check the code on the actual egg package inside of Protein Kit products to determine the safety of consumption.
A third recall, issued for Dierbergs Markets, a grocery chain with 25 stores in central Missouri and western Illinois, was also issued in connection with Almark's concerns about listeria. Products in that recall include potato salad, egg salad and remoulade.
Almark's recall is linked to a deadly outbreak of listeria that resulted in multiple people across various states being hospitalized. Four people were rushed to the hospital following exposure to listeria, according to a report from the Centers for Disease Control (CDC) released on December 18. One person in Texas died due to the infection.
The infection is caused by listeria monocytogenes, a foodborne bacteria found in meat, dairy and vegetable products. Symptoms include high fever, severe headaches and nausea, muscle aches, stiffness, abdominal pain, confusion and loss of balance, according to the CDC.
If untreated, Listeria can prove to be fatal, particularly for the elderly or young children. Pregnant women who contract the infection are at risk of miscarrying, stillbirth or premature delivery.
The infection can be treated with antibiotics.