Egypt: Ancient Pharaoh Statues Found in Cairo Suburb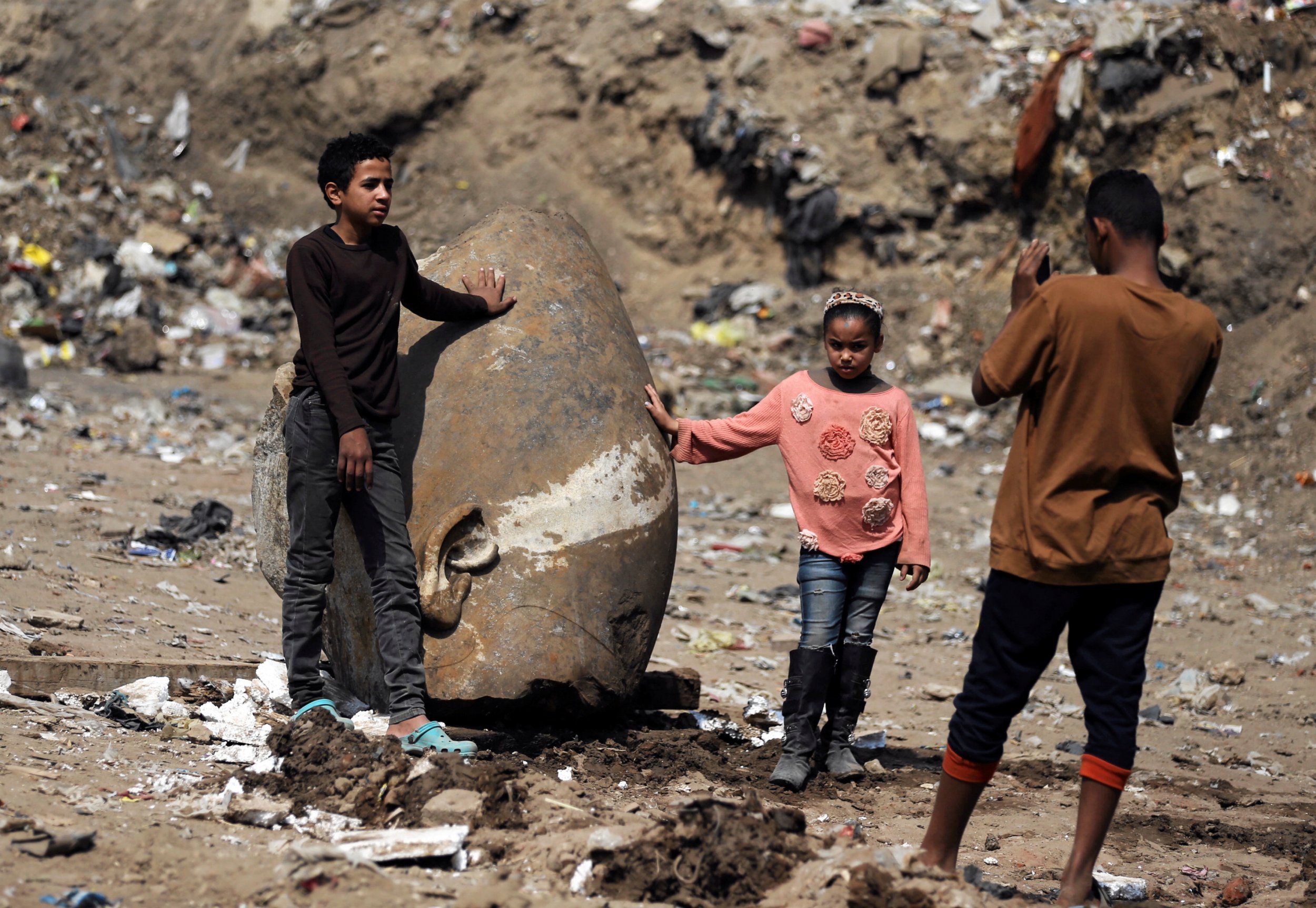 Archaeologists in Egypt have unearthed two ancient statues, believed to be more than 3,000 years old, in a muddy pit between dilapidated apartment blocks in the capital Cairo.
A team of Egyptian and German scientists found the relics in what was once the site of Heliopolis, one of the oldest cities in ancient Egypt and a religious hub that was occupied since at least 3100 B.C. It is now a suburb in northeastern Cairo.
One of the statues is 8 meters long and carved in quartzite, a hard rock made mostly from quartz crystals, according to Egypt's Ministry of Antiquities, which announced the discovery Thursday. The statue could not be identified as there were no engravings on the rock, but it was found at the entrance to a temple of King Ramses II, suggesting it may be of him.
Ramses ruled during the 13th century B.C. and is one of the most celebrated of the pharaohs. He expanded the Egyptian empire into modern-day Syria, and conducted an extensive building program of temples, monuments and statues.
The statue actually consists of several parts: a bust, the lower part of a head and the upper part of a head, including a right ear and a fragment of the right eye, Egyptian Antiquities Minister Khaled al-Anani told Reuters at the site of the discovery Thursday.
The other statue is an 80-centimeter bust of King Seti II, who was Ramses II's grandson, carved in limestone. The relic was detailed with "fine facial features," according to the ministry.
The discovery was made in Cairo's el-Matariya district, which is where ancient Egyptians believed that the world was created according to pharaonic belief, said Dietrich Raue, the head of the German expedition. "That means that every king had to build here, make statues, temples, obelisks, everything," Raue told Reuters.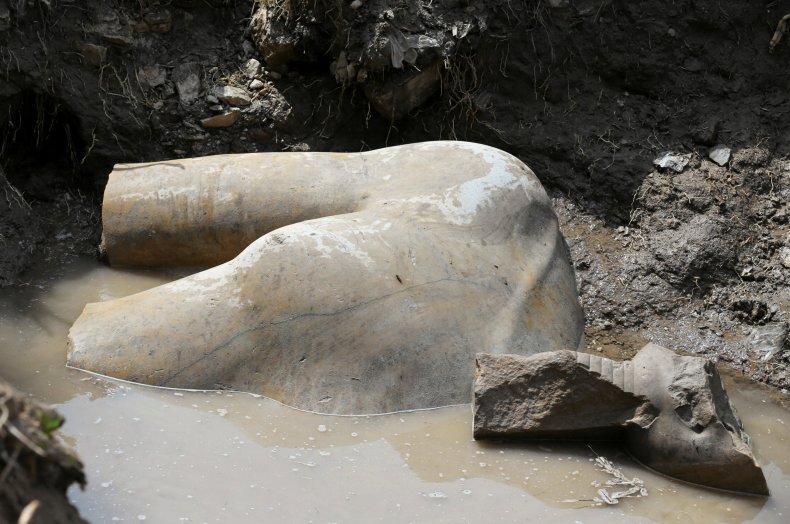 Submerged in groundwater, the relics were found near the ruins of an ancient sun temple founded by Ramses II. The head of the Egyptian archaeological team, Aymen Ashmawy, described the discovery as "very important," and the antiquities minister announced that the statue thought to be Ramses II would be transferred to the Grand Egyptian Museum for restoration and display. The museum is due to open in 2018 and will be one of the largest archaeological museums in the world.