Egypt Says Libya Must Form Unity Government Before ISIS Campaign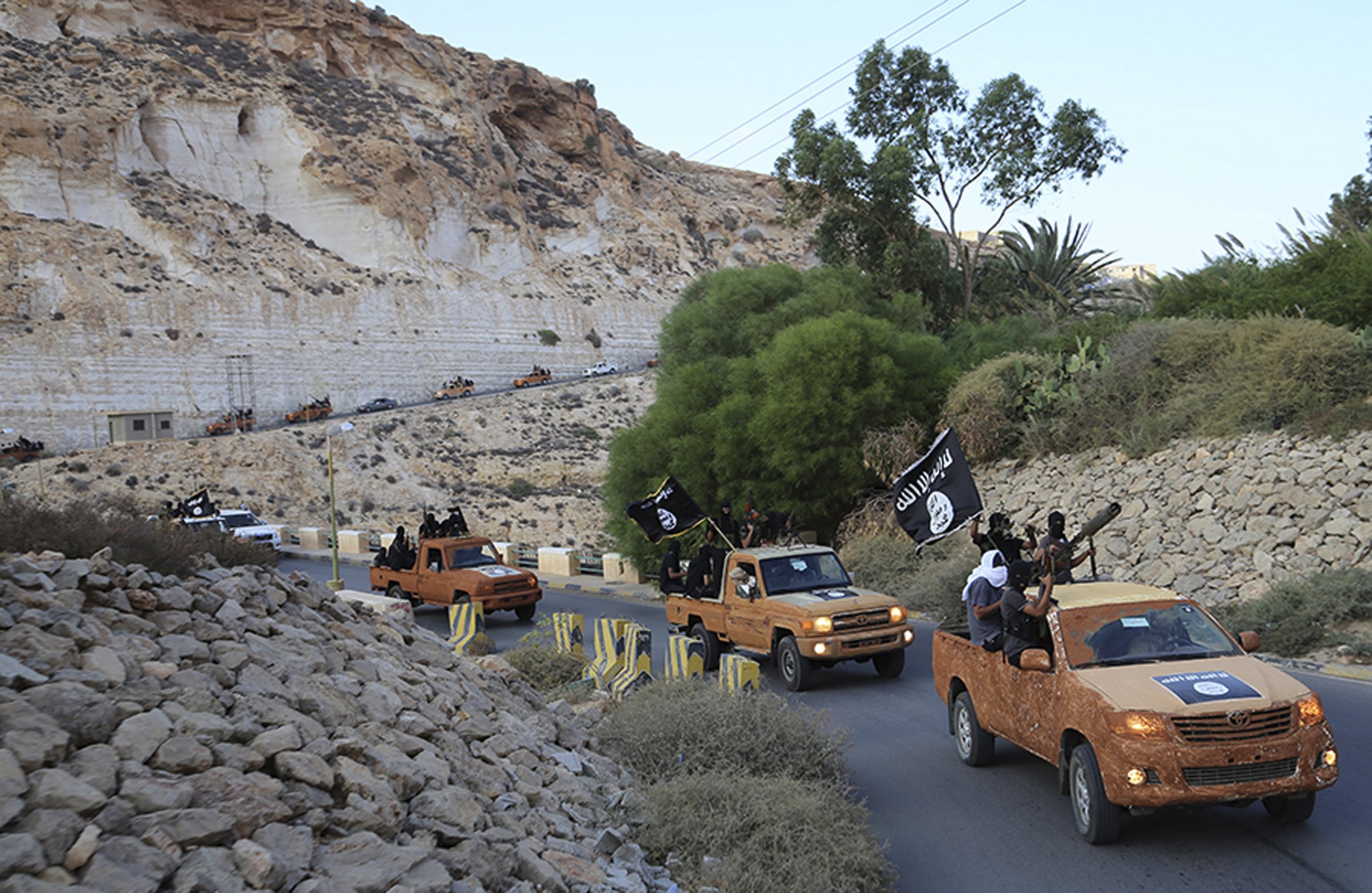 Libya must create a unity government before any of the country's international partners engage in a military operation against the Islamic State extremist group (ISIS), Egypt's foreign minister said on Tuesday.
"This has to be a Libyan-led process," Sameh Shoukry told Reuters. "I think we all recognise that this is an issue that primarily will have to be dealt with by Libyans."
In reference to the 2011 NATO-led ousting of former Libyan leader Muammar Gaddafi, he adds: "The experience in the past...might have been met by the Libyan people with a little bit of concern, the outcome of the last intervention."
Speculation has mounted that the United States and a European NATO-led contingent are planning operations in the North African country, as France began surveillance flights in December and U.S. special forces were pictured at a Libyan air base in the same month.
Last month, Pentagon chief Ash Carter confirmed that Washington is "developing options" for action against the militant group in Libya.
"We're watching the situation very carefully, and there's a lot going on there right now. But we haven't made any decisions to take military action there," he said, adding that top U.S. military brass were looking at " what we might do in the future."
However, the country remains politically fractured following Gaddafi's removal at the height of the Arab Spring. Two rival governments sit in the cities of Tripoli and Tobruk, with the latter being recognized by the international community.
In December, the two rival seats of power signed an agreement to form a unity government but have since failed to finalise the political deal that would see a Government of National Accord officially formed. Shoukry admitted that the attempt to form a single, united government in Libya had been "difficult."
According to U.S. intelligence estimates, the number of ISIS militants in Libya has doubled to approximately 6,500 as it becomes increasingly difficult to join the group in its self-proclaimed caliphate in Syria and Iraq.