U.S. Estimate of ISIS Militants in Libya Doubles to 6,500: Report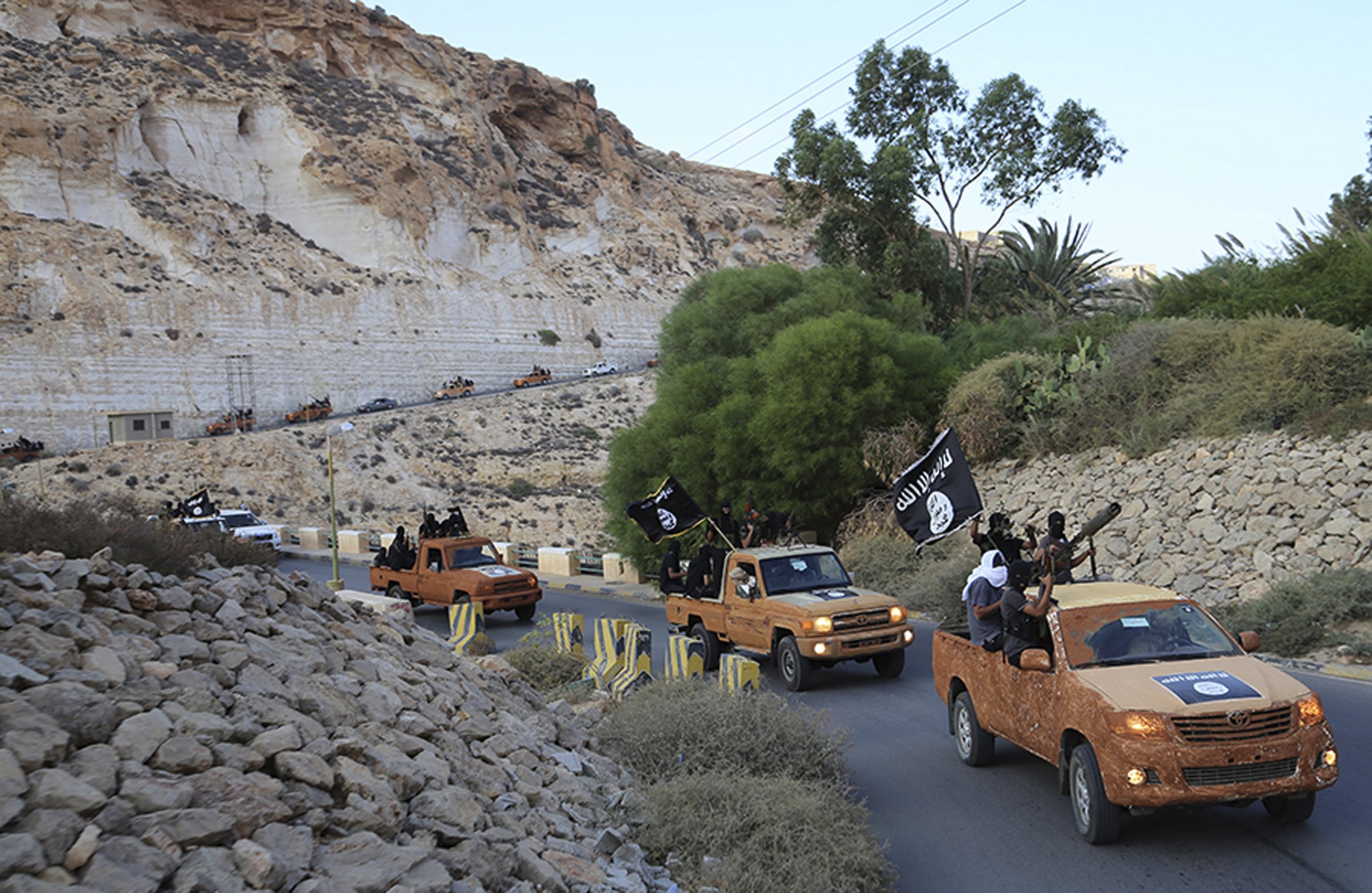 The number of fighters from the Islamic State militant group (ISIS) in Libya has doubled as tougher border controls and a coordinated air strike campaign take their toll on the group's numbers in Syria, according to U.S. intelligence estimates.
The radical Islamist group is now believed to have up to 6,500 militants in the North African state, double previous estimates, according to U.S. intelligence assessments, revealed to CNN by several officials. The country has teetered on the brink of becoming a failed state on the Mediterranean ever since the ousting of Muammar Gaddafi in 2011.
"ISIS is investing heavily in Libya," one U.S. official said, but others expressed caution at the figure, saying that it could be half of that. The same official said that the estimate was found with "best guesses with low confidence."
On Thursday, the White House released details of a U.S. intelligence report that revealed estimates of ISIS's numbers in their self-proclaimed caliphate in Syria and Iraq. It showed that the group has as many as 25,000 fighters in territory under their control in both countries, but this represents a fall of 6,000—a 19.3 percent decrease—on the previous estimates.
A defense official told ABC News that the lower estimate could be due to a number of factors, such as the coalition's air strike campaign forcing ISIS to spread its fighters to Libya, deaths from the strikes, the group becoming less attractive to would-be jihadis or that it is more difficult to reach Syria because of stricter border controls by Turkey.
On Tuesday, the group released images of a wheelchair-bound executioner purporting to crucify an alleged spy in the central Libyan city of Sirte. Two of the accused are shown lying lifeless on the ground while another bloodied man is shown strung up by rope on a wooden structure, with the word "spy" attached to his abdomen to identify him.
The group's only territorial hold in Libya is Sirte; however, they have previously had a major presence in the eastern city of Derna, before being ousted by rival militias in July 2015. The group has continued to conduct a number of beheadings, crucifixions and hangings in a similar strategy of fear used on the populations of Raqqa in Syria and Mosul in Iraq.
The group's growth in Libya has forced the U.S.-led coalition in Iraq and Syria to divert its attention to North Africa. Last week, U.S. Secretary of Defense Ash Carter confirmed that the Pentagon is "developing options" for potential action against ISIS in Libya.