ISIS Leaders Seek Refuge in Libya: Intelligence Official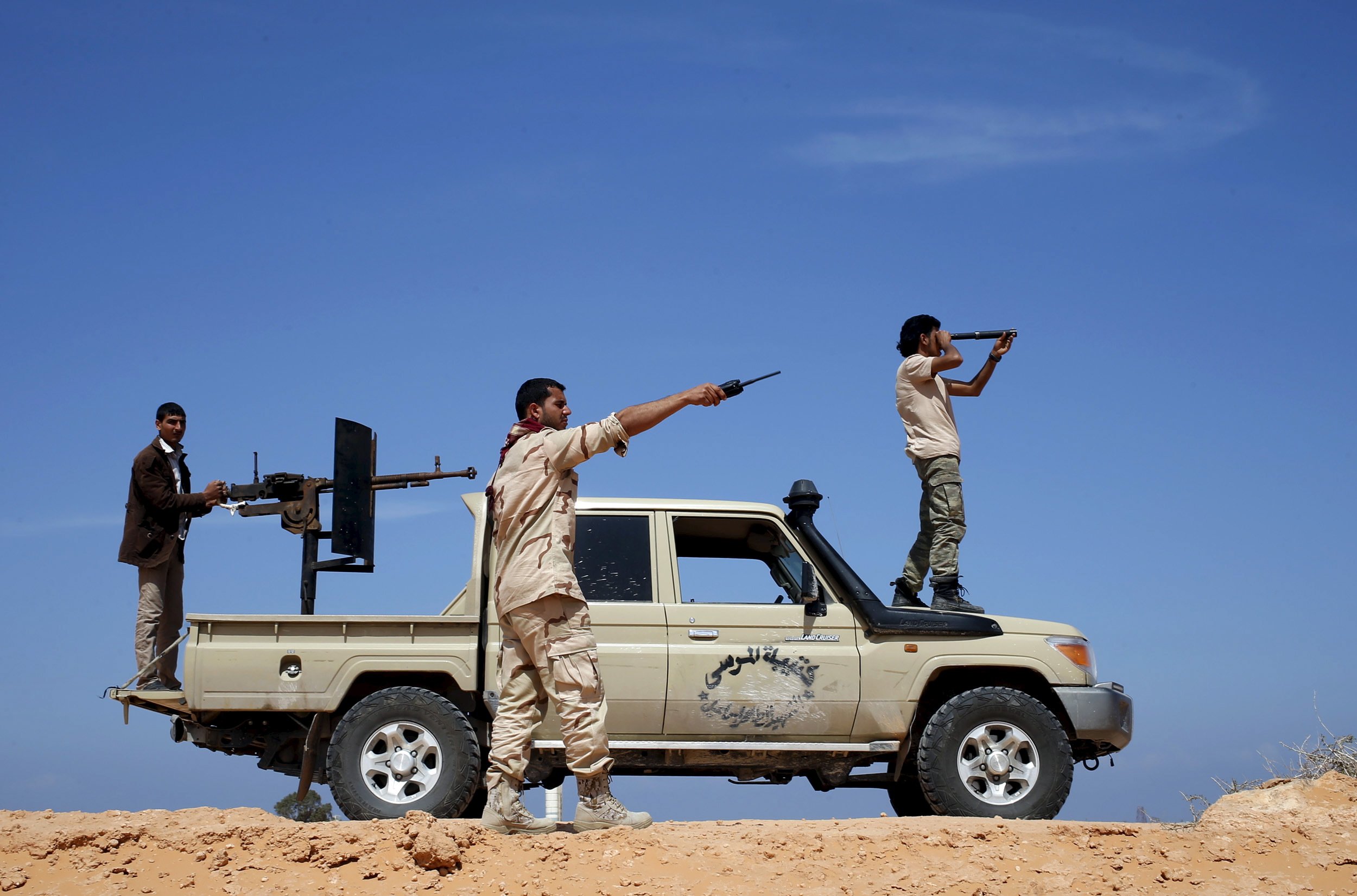 Senior members of the Islamic State militant group (ISIS) are seeking refuge in Libya as international pressure on Syria and Iraq intensifies, a Libyan intelligence official has told the BBC.
ISIS took control of the coastal city of Sirte and are estimated to have around 3,000 fighters in the city. The U.S. is reportedly "developing options" for possible action against ISIS in Libya in a bid to stop the militant group, which already controls significant amounts of territory in Syria and Iraq, from establishing itself in North Africa. The White House said on Wednesday that it "won't hesitate" to take unilateral action in Libya if it is necessary to protect U.S. interests, Reuters reported.
Ismail Shukri, the head of intelligence in the Libyan city of Misrata—which lies around 170 miles away from Sirte—told the BBC's Newsnight program that the majority of ISIS fighters in Sirte are foreign. "Most of them are Tunisians, followed by Egyptians, Sudanese and a few Algerians," said Shukri, who added that the group's Libyan branch—known as Wilayat Tarabulus (province of Tripoli)—had recruited Syrians and Iraqis formerly in Saddam Hussein's army.
Shukri added that the North African country had become a "safe haven" for ISIS leaders. Senior members of the militant group have been killed by targeted airstrikes in Syria and Iraq in recent months, including the group's finance minister Abu Salah. "Some of their members, especially those with long-term importance to [ISIS], are taking refuge here," said Shukri.
Representatives from 23 countries met in Rome on Tuesday to assess ISIS's spread to Libya. U.S. Secretary of State John Kerry warned that, while international intervention had pushed ISIS back in Syria and Iraq, the group was "metastasizing out to other countries, particularly Libya," according to Reuters.
Libya has been in flux since 2011, when an armed rebellion toppled former leader Muammar el-Qaddafi. There are two rival parliaments in Libya: an internationally recognized one in the eastern city of Tobruk and the Tripoli-based General National Congress (GNC). In December 2015, representatives from the two parliaments signed a United Nations-backed peace agreement proposing a unified government, but a month later, the Tobruk parliament voted to reject the deal.