Egypt Uncovers Remains Of Pharaoh's Daughter in 3,700-Year-Old Tomb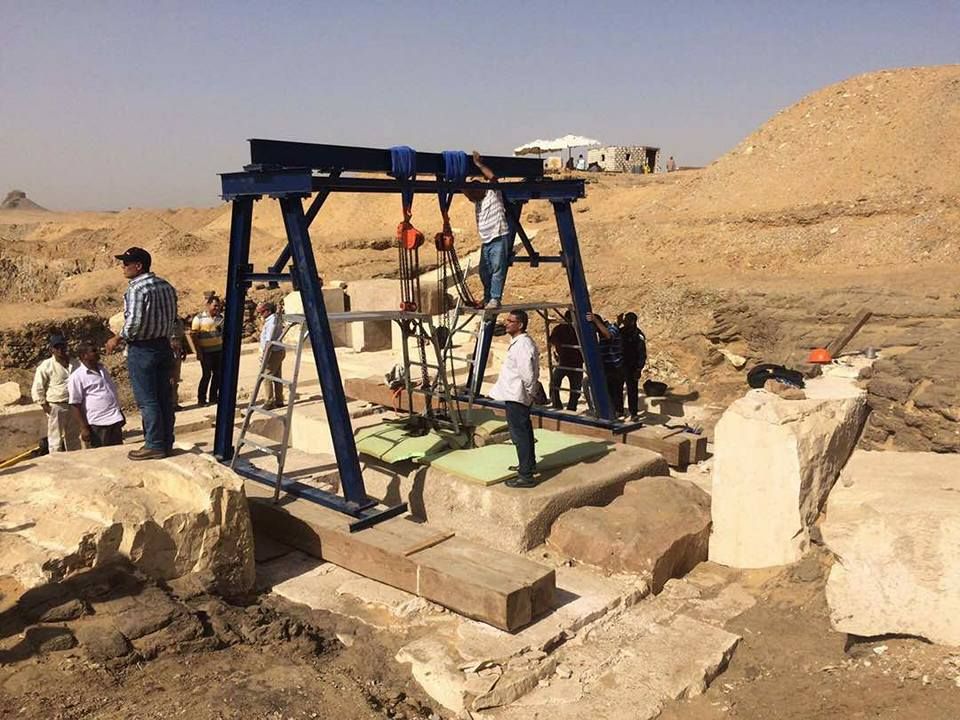 Archeologists have uncovered the 3,700-year-old tomb of an Egyptian pharaoh's daughter near a newly discovered pyramid in the Dashur royal necropolis south of Cairo.
Within the burial chamber, archeologists from Egypt's ministry of antiquities retrieved an ornately inscribed wooden box containing four pharaonic jars used for the preservation of organs.
It is believed the tomb belonged to the daughter of King Emnikamaw, a ruler from ancient Egypt's 13th Dynasty whose own burial pyramid is located 650 yards away in the same necropolis.
Read More: ISIS leader in Egypt warns Muslims to avoid Christian gatherings
The wooden box itself contained carefully preserved remains and was engraved with three lines of hieroglyphics, the character-based written language of ancient Egypt. The ritualistic script protects the deceased and safeguards the memory of their name, the ministry said in a statement.
Sherif Abdel Moneim, assistant to the minister of antiquities, said the mission has found wrappings containing the dead woman's liver, intestine, stomach and lungs as well as the remains of an sarcophagus — a type of ancient Egyptian coffin. He added that the condition of the sarcophagus was "very basic".
Experts were able to identify the body as a member of Emnikamaw's royal household because of a corresponding cartouche — an intricately inscribed tablet — discovered within a further ten lines of hieroglyphics.
The unearthing of the ancient Egyptian princess's tomb follows the discovery of her father's pyramid in April. Excavation work will now continue within the newly discovered tomb itself to and the surrounding area.
While the most famous of Egypt's mummified rulers — such as Tutankhamun — were men, the mummification of females of high standing was common in ancient Egypt, where women enjoyed relative social parity with men in comparison with other contemporary civilisations.
Around 5000 BC the graves of female rulers tended to be larger than those their male counterparts and by 3,000 BC men and women were buried in tombs of roughly the same size, The Guardian reported
The Dashur royal necropolis, 25 miles south of the Egyptian capital, is known chiefly for containing two of the oldest and best preserved pyramids, built by King Sneferu of the 4th Dynasty 4,600 years ago.
Sneferu built the so-called "bent pyramid" the first unsuccessful attempt at a smooth-sided pyramid which predated the Great Pyramid at Giza , the oldest of the seven wonders of the ancient world.