Grandmother Dances in Crowd to Kodak Black in Video Viewed 12 Million Times
Kodak Black has done something that every politician and parent struggles with—bridging the generation gap of America.
The Florida rapper appeared at Miami's Rolling Loud festival last weekend and, soon after his performance, videos began circulating online of some of his older fans vibing to his set.
Eileen Drucker, a 60-year-old grandmother from Maryland, found herself the focus of a series of viral videos, as well as Kodak Black's own Instagram, as she rapped along with "Roll In Peace"—and yes, she knew all the words.
Another member of the Rolling Loud crowd, who posts on TikTok under the name @ftt4442, shared footage of Drucker—aka "Rap Ma"—just two days ago and has amassed more than 12 million views in total over three clips.
Drucker told Newsweek that her festival experience was "amazing" and "energizing, especially when the entire crowd is pulsing and singing in unison.
"I got home this evening and one of my young neighbors said, 'Do you realize that when I search 'rap' on Instagram, you pop up first?' That cannot be possible, right?" she added.
"My daughter sent a text on Sunday night that I was on [hip-hop website] World Star. I didn't really understand what that meant," said Drucker. "But [Monday] morning I got a text from Danielle, a girl that saw me at a Lil Baby show in 2017 and at DaBaby in 2019, and asked for pics. Then I started hearing from my daughters, their friends and family. And when Hailey Bieber posted the video… well that was something!"
Drucker has watched Kodak Black perform four times since 2017 and even met the rapper with her daughter in 2019. She was also in the crowd for Rolling Loud in 2019, when Kodak Black was famously unable to perform because he was arrested shortly before his set.
"We had no idea," she added. "I met people in the crowd and kept in touch. It was over two years, but so worth the wait."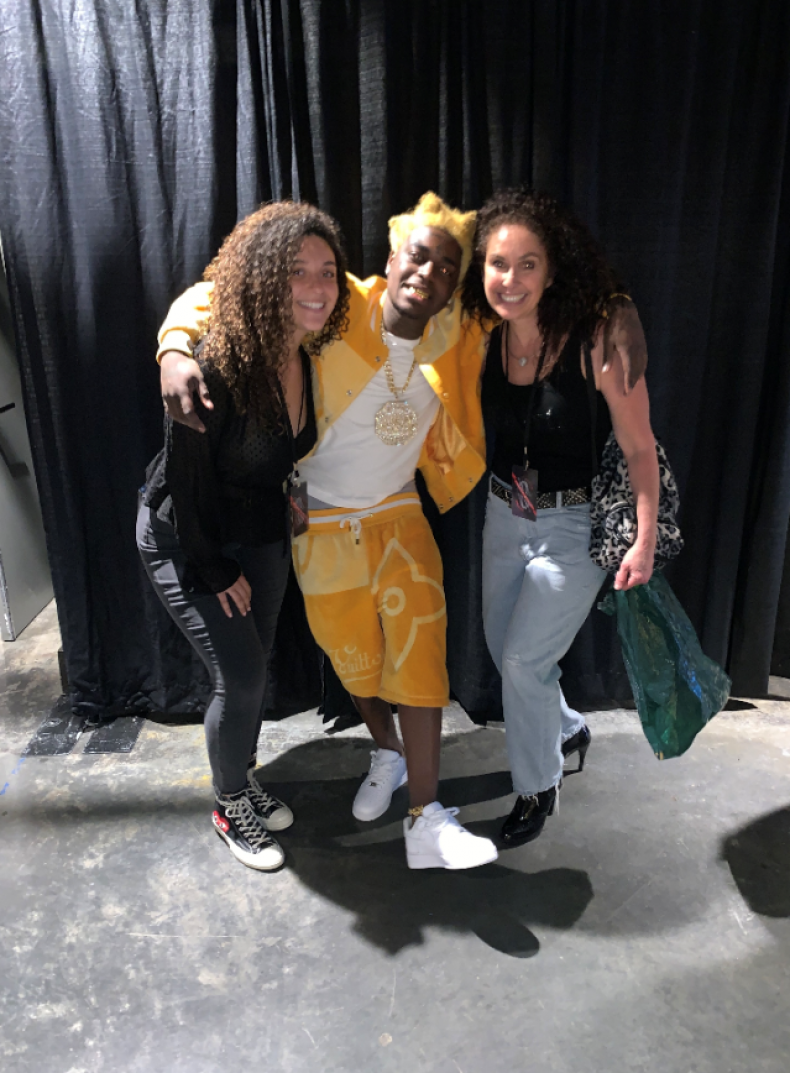 Another older Kodak Black fan went viral after being filmed dancing at Rolling Loud. TikTok user David Villafane shared a video of the dancer to his account, gaining over 2 million views in two days.
The footage shows the crowd cheering as the grey-haired man demonstrates his moves.
"I believe the old man just was dancing and a mosh pit was forming at the same time. Then everyone shifted their attention to his sick dance moves," Villafane told Newsweek.
"When I saw the old man in the crowd I said to myself 'no f***ing way.' It was so cool to see someone that old getting jiggy to some Kodak Black," he said, adding that the man's daughter got in contact to request the video so she could show it to him.
Viewers have dubbed the video "amazing" and described it as "what life is about."
"Music brings everyone together," wrote one fan, while others applauded how the crowd had cleared a space for the man to dance.
Kodak Black also saluted Drucker and the dancing man on his own social media, sharing clips of them to Instagram on Tuesday. "I love the love," he wrote. "Lol they vibing good too."
Drucker told Newsweek: "Kodak posting the video really started other fans DMing me. Kodak himself said he recognized that I knew the lyrics and clearly enjoy his music.
"Rappers get such a bad rap! Many are portrayed as thugs, but there's the survivor piece as well as a greater creative artist side. Kodak stands out as a brilliant lyricist, plus he's resilient, generous and charitable. As a grandmother, the fact that he's a dedicated dad makes me a bigger fan."
Newsweek has contacted TikTok user @ftt4442 for comment.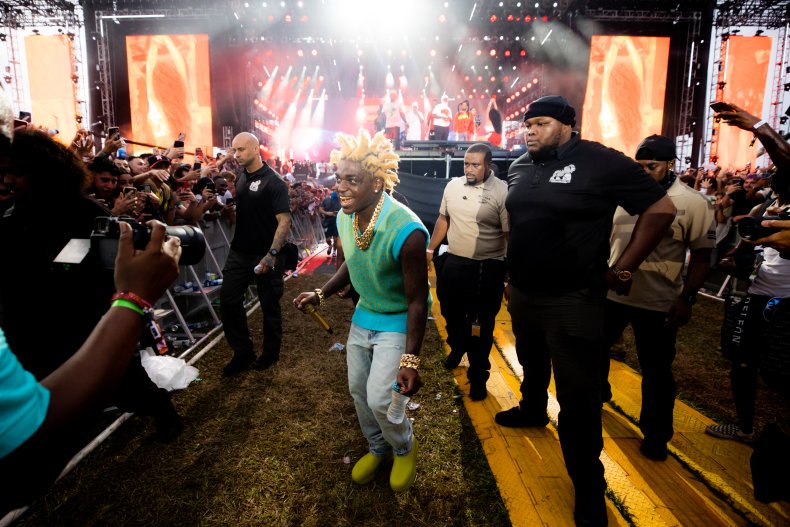 Update 07/29/21, 8:43 a.m. ET: This article has been updated to include further comment from David Villafane.