Kodak Black Pardoned by Donald Trump Two Months After $1 Million Charity Pledge
Donald Trump issued dozens of pardons on the final day of his presidency. As expected, he pardoned Dwayne Michael Carter Jr, better known as rapper Lil Wayne—but he also commuted the sentence of rapper Kodak Black.
Pardons were issued to Trump's political allies, including his former campaign manager Steve Bannon. Among the 73 pardons and 70 commutations was one for Kodak Black, whose real name is Bill Kapri.
Kapri is currently serving a four-year sentence in federal prison after pleading guilty to possession of multiple illegal firearms in November 2019. U.S. District Judge Federico Moreno sentenced Kapri to 46 months in prison, followed by three years of supervised release.
In November, Kapri vowed to donate $1 million to charity if pardoned by Trump.
"If The President Them Free Me, I'm Gonna Spend 1 million on Charity within The First Year I'm Out. That's on Everything," the Florida rapper posted in a now-deleted tweet.
He endorsed Trump for re-election in September, tweeting that he supported the president's "Platinum Plan" for Black America—a proposal also endorsed by Lil Wayne.
In April 2019, Kapri was arrested on separate gun and drug charges near Niagara Falls, New York, while trying to re-enter the country from Canada. He faced allegations of criminal possession of a weapon in the second degree and unlawful possession of marijuana. He pleaded guilty in March 2020 with a concurrent sentence to be served.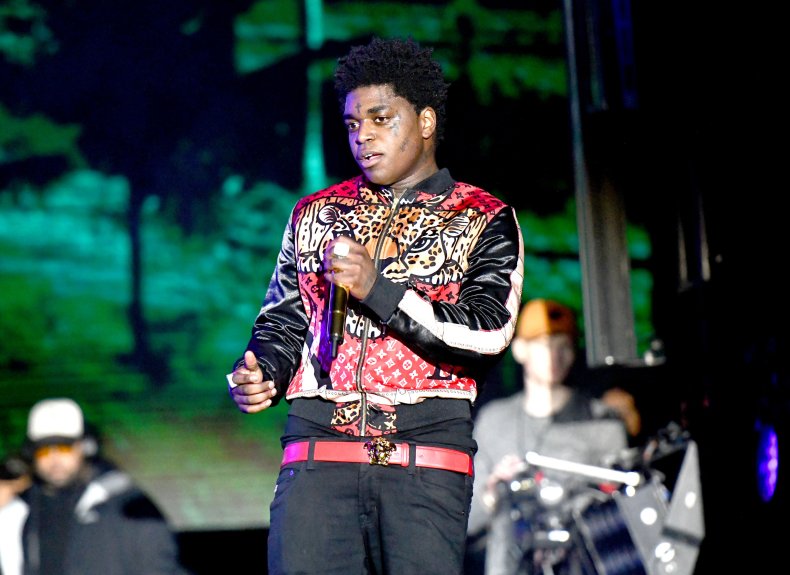 The "Patty Cake" performer had previously pleaded guilty to a felony gun charge as part of a deal with New York prosecutors in October 2019.
A grand jury in South Carolina indicted Kapri over accusations of first-degree criminal sexual conduct in 2016.
Per the White House statement, Kapri's commutation was supported by a number of other rappers including Gucci Mane, Lil Pump and Lil Yachty.
It states that he "became deeply involved in numerous philanthropic efforts" before his conviction and has "donated $50,000 to David Portnoy's Barstool Fund, which provides funds to small businesses affected by the COVID-19 pandemic."
"Kodak Black is a prominent artist and community leader," the statement from White House press secretary Kayleigh McEnany read. "This commutation is supported by numerous religious leaders, including Pastor Darrell Scott and Rabbi Schneur Kaplan. Additional supporters include Bernie Kerik, Hunter Pollack, Gucci Mane, Lil Pump, Lil Yachty, Lamar Jackson of the Baltimore Ravens, Jack Brewer, formerly of the National Football League, and numerous other notable community leaders.
"He has served nearly half of his sentence. Before his conviction and after reaching success as a recording artist, Kodak Black became deeply involved in numerous philanthropic efforts. In fact, he has committed to supporting a variety of charitable efforts, such as providing educational resources to students and families of fallen law enforcement officers and the underprivileged.
"In addition to these efforts, he has paid for the notebooks of school children, provided funding and supplies to daycare centers, provided food for the hungry, and annually provides for underprivileged children during Christmas."