Here Are Donald Trump's Reasons for Pardoning Lil Wayne
On the final day of his presidency, Donald Trump issued a flurry of pardons before leaving office—and, as expected, he gave one of his 73 pardons to Dwayne Michael Carter Jr, better known as the rapper Lil Wayne.
Pardons were also issued to Trump allies including his former campaign manager Steve Bannon. In addition, the president commuted the sentences of 70 people.
In December 2020, Carter, 38, pleaded guilty to illegally possessing a loaded gold-plated handgun on a private jet while traveling to Miami. He was expected to face a sentence of up to 10 years in prison at a January 28 court hearing.
The White House released the full list of last-minute pardons on Tuesday night, confirming that Trump had "granted a full pardon to Dwayne Michael Carter Jr."
Per the White House press release, Brett Berish of Sovereign Brands, who supported the pardon, described Carter as "trustworthy, kind-hearted and generous."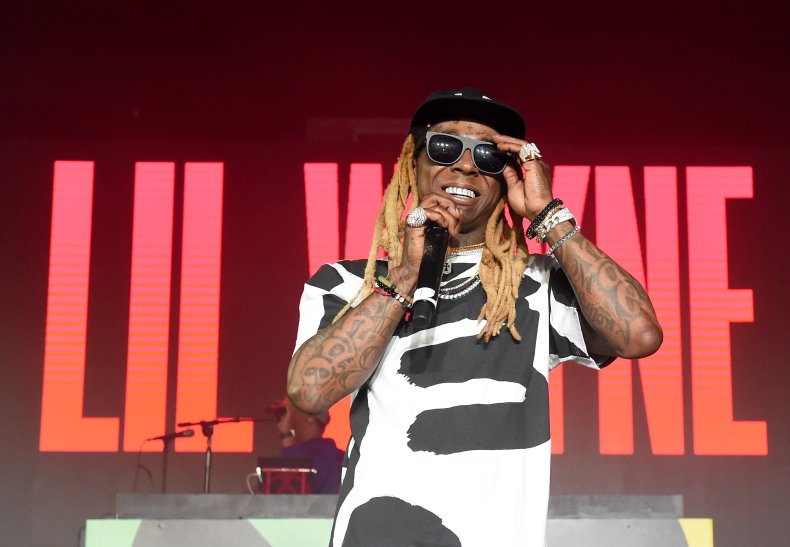 "Mr. Carter has exhibited this generosity through commitment to a variety of charities, including donations to research hospitals and a host of foodbanks," it said.
"Deion Sanders, who also wrote in support of this pardon, calls Mr. Wayne 'a provider for his family, a friend to many, a man of faith, a natural giver to the less fortunate, a waymaker, [and] a game changer.'"
The president was expected to grant clemency to Carter after the "Lollipop" hitmaker publicly endorsed him ahead of the election last year, marking another example of Trump rewarding someone he perceives as loyal to him.
Posting a photo with Trump to Twitter, Weezy tweeted in October: "Just had a great meeting with @realdonaldtrump @potus besides what he's done so far with criminal reform, the platinum plan is going to give the community real ownership. He listened to what we had to say today and assured he will and can get it done."
Carter received significant criticism for supporting Trump, with fellow rapper 50 Cent suggesting he was paid a healthy sum for the endorsement.
Trump also commuted the sentence of rapper Kodak Black, 23, whose real name is Bill Kapri. He is currently serving a four-year sentence in federal prison after pleading guilty to possession of multiple illegal firearms last year.
At noon on Wednesday, Joe Biden will be sworn in as the 46th president of the United States.
Trump will not attend the inauguration, but will host a farewell event at Joint Base Andrews before going to his Mar-a-Lago resort in Florida.