Lil Wayne Endorsement of Donald Trump Prompts Flurry of Memes, Jokes About Rapper
Lil Wayne's endorsement of Donald Trump has garnered quite the reaction from the internet, sparking a huge wave of memes and jokes.
The rapper tweeted Thursday that he approved of the White House's Platinum Plan for Black Americans after a positive meeting with the president.
The "Lollipop" hitmaker shared a photo of himself alongside Trump with the caption: "Just had a great meeting with @realdonaldtrump @potus besides what he's done so far with criminal reform, the platinum plan is going to give the community real ownership. He listened to what we had to say today and assured he will and can get it done."
White House Press Secretary Kayleigh McEnany told reporters on Thursday that Lil Wayne, real name Dwayne Michael Carter Jr., and the Trump administration had been holding conversations "for quite some time."
"You're seeing a number of people come in and support [Trump] because his accomplishments speak for themselves," McEnany added.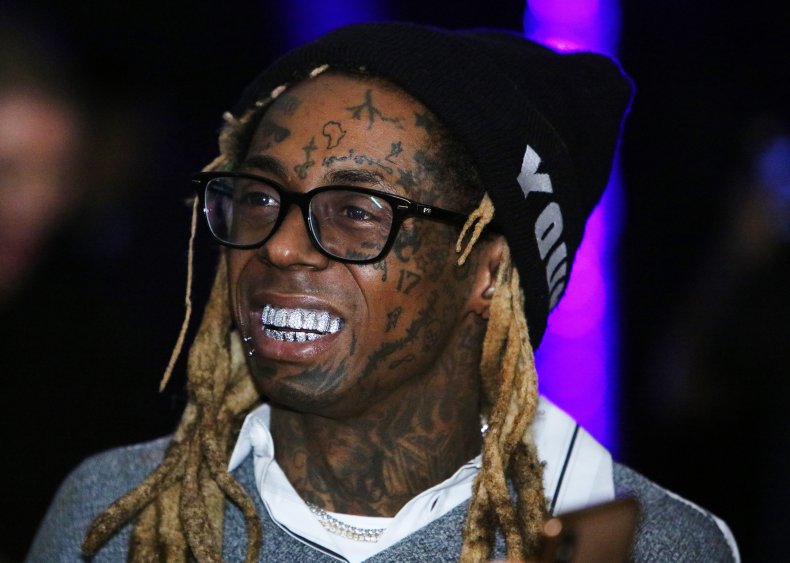 Wayne is one of a number of Black performers to support Trump's Platnium plan—which proposes to channel $500 billion into Black American communities— in recent days. Ice Cube said that he had met with both Republicans and Democrats concerning the plan, while 50 Cent said he was voting for Trump because he disagreed with Joe Biden's tax rates for top earners. He later recanted his support.
The reaction online has been swift with Lil Wayne being lambasted for choosing to support the Trump administration.
Here's a round up of some of the best memes and reactions.
Rapper Lil Jon declined to support Trump following Wayne's declaration.
When Twitter user @BanRopes asked Lil Jon to add his Trump support to the mix, Lil Jon only needed four words to reply.
"HOW ABOUT F****** NOOOOOO," Lil Jon tweeted.
Another rapper, Lil Pump, also shared his support for Trump this week.
The Florida rapper, whose given name is Gazzy Garcia, posted a video to Instagram Monday which criticized Biden's tax plan.
The internet is also having a field day this Friday thanks to Kanye West and some hologram technology.
The "Jesus Walks" rapper gifted his wife Kim Kardashian the most extravagantly bizarre gift for her 40th birthday—a hologram of her late father Robert Kardashian speaking to her as if her were still alive.
"For my birthday, Kanye got me the most thoughtful gift of a lifetime. A special surprise from heaven," Kardashian tweeted. "A hologram of my dad. It is so lifelike! We watched it over and over, filled with emotion."
The reality television star shared a video of the hologram speaking which has since been viewed more than five million times.