'How About F****** Noooooo': Lil Jon Refuses to Join Lil Wayne and Lil Pump in Supporting Trump
Rapper Lil Jon made his political views apparent on Twitter Thursday night after declining to voice his support for President Donald Trump.
Trump's campaign has recently received support from Black and Latino performers with both Ice Cube and Lil Wayne praising the Trump administration's Platinum Plan, which proposes to help bridge the wealth inequity between Black and white Americans. Latin American rapper Lil Pump has also said that he would vote for Trump.
When Twitter user @BanRopes asked Lil Jon to add his Trump support to the mix, Lil Jon only needed four words to reply.
"HOW ABOUT F****** NOOOOOO," Lil Jon tweeted.
Lil Jon appeared with Trump on the NBC television program Celebrity Apprentice, which Trump hosted. During the taping of a 2013 episode in which Lil Jon wore an Uncle Sam costume, Trump allegedly referred to Lil Jon as "Uncle Tom."
In a 2016 tweet, Lil Jon said that he and other members of the cast addressed Trump as soon as they heard the comment.
"I can't say if he knew what he was actually saying or not," Lil Jon wrote, "but he did stop using that term once we explained its offensiveness."
Trump denied knowing who Lil Jon was during a November 2018 press conference.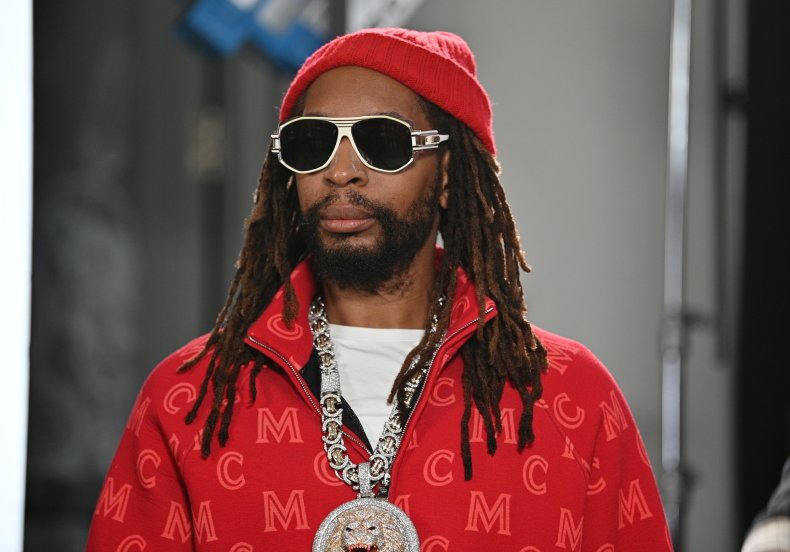 While some performers are choosing to support Trump because of the Platinum Plan, others have taken issue with the income tax hikes proposed by Democratic presidential nominee Joe Biden. Under Biden's plan, anyone who earns over $400,000 per year would be required to pay between 37 percent and 39.6 percent in income taxes.
Lil Pump, whose given name is Gazzy Garcia, posted a video peppered with coarse language on Instagram Monday which criticized Biden's plan.
"All I gotta say is Trump 2020 b****," Lil Pump said. "F*** I look like paying a extra 33 is tax for Biden, b***** ass n*****. F**** sleepy Joe n******. Trump 2020 b****."
Newsweek reached out to the Biden campaign for comment.
Lil Wayne was photographed standing next to Trump in Miami on Thursday. Both Trump and Lil Wayne posted the photo on Twitter. In the accompanying text, Lil Wayne wrote that he had a "great meeting" with Trump about the Platinum Plan.
"Just had a great meeting with @realdonaldtrump @potus," Lil Wayne wrote. "besides what he's done so far with criminal reform, the platinum plan is going to give the community real ownership. He listened to what we had to say today and assured he will and can get it done."
White House Press Secretary Kayleigh McEnany told reporters on Thursday that Lil Wayne and the Trump administration had been holding conversations "for quite some time."
"You're seeing a number of people come in and support [Trump] because his accomplishments speak for themselves," McEnany added.
Trump's Platinum Plan proposes to channel $500 billion into Black American communities. Among the points in the Platinum Plan are the creation of 500,000 Black-owned businesses, 3 million new jobs for Black Americans and a National Clemency Program which would "unite families and invest in human potential" by "focusing on wrongful prosecution and rehabilitation."