Elderly Woman Killed by Family Dog in Savage Attack: Police
A 70-year-old woman in Tennessee has died after she was savagely attacked by at least one family dog, according to police.
The Sevier County Sheriff's Office (SCSO) said police were dispatched to a home in Olympic View Court, in Seymour, on Friday, June 3, following reports of a dog attack.
When officers arrived, they found Debbie Boyd dead and police said she had suffered numerous dog bites on her body.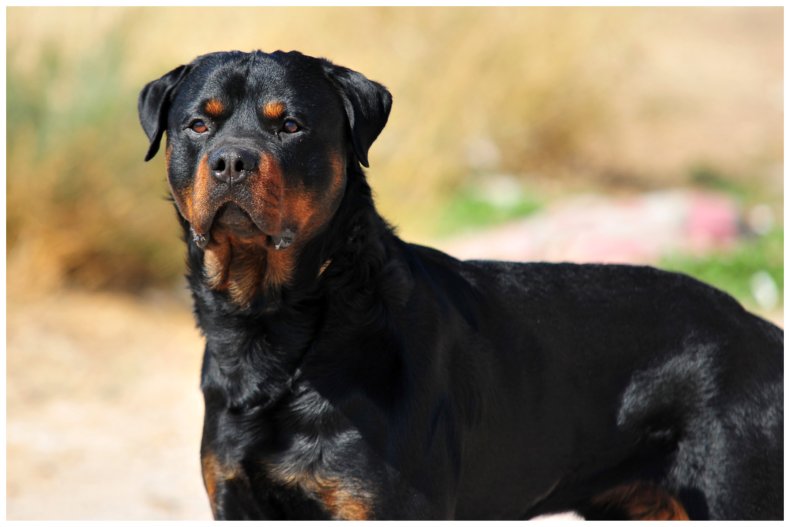 In a Monday, June 6 Facebook post, an SCSO spokesperson said: "Officers observed two large Rottweiler dogs in the fenced-in yard that had been secured by family members before the arrival of first responders.
"It was determined that the dogs were in the home with the victim at the time of the attack along with a small child, who was uninjured.
"The dogs were captured by Sheriff's Office Animal Control Division and taken to an animal housing facility till the investigation is completed."
Boyd's body was later taken to the Knox County Regional Forensic Center in Knoxville for an autopsy.
Police are continuing investigations into Boyd's death, the SCSO spokesperson added in the same Facebook post.
Newsweek has contacted the SCSO for comment.
According to the Centers for Disease Control and Prevention (CDC), nearly one in five people who are bitten by a dog need medical attention.
The CDC said more than 4.5 million people are bitten by dogs each year in the U.S. and more than 800,000 receive medical attention for dog bites.
Newsweek has reported on numerous cases where people have been attacked by dogs across the U.S.
The grandmother of a 7-year-old girl mauled to death by a dog in Waynesboro, Virginia, earlier this year was charged with murder.
Penny Lee Bashlor, 64, and her husband Stephen Christopher Kachmar, 60, who was the girl's step-grandfather were both told they faced a string of charges including murder.
The child was allegedly attacked by the couple's 4-year-old Rottweiler in the 200 block of Parker Heights Road on January 29. She was taken to a nearby hospital, but she later died as a result of her injuries.
According to the CDC, there are numerous things you can do if an unfamiliar dog approaches you. These include:
Staying still and keeping calm
Avoid direct eye contact with the dog
Do not panic, make loud noises, or run
Say "no" or "go home" in a firm, deep voice and stand with the side of your body facing the dog
Slowly raise your hands to your neck with your elbows in and wait for the dog to pass or slowly back away