Elderly Woman Missing For 5 Days Found Alive Trapped Inside Car
An 83-year-old woman who had been reporting missing for five days was found trapped inside a car on Thursday morning.
Chantal Bas was last seen in the Midi-Pyrénées region of southern France on Saturday, April 24.
Her family reported her missing to police on Monday after the elderly woman failed to return to her home in the village of Aujols, local outlet France Bleu reported.
After conducting an exhaustive search of the area, the woman's daughter reportedly found her mother's car on Thursday morning in the undergrowth of a forest path in the neighboring town of Arcambal.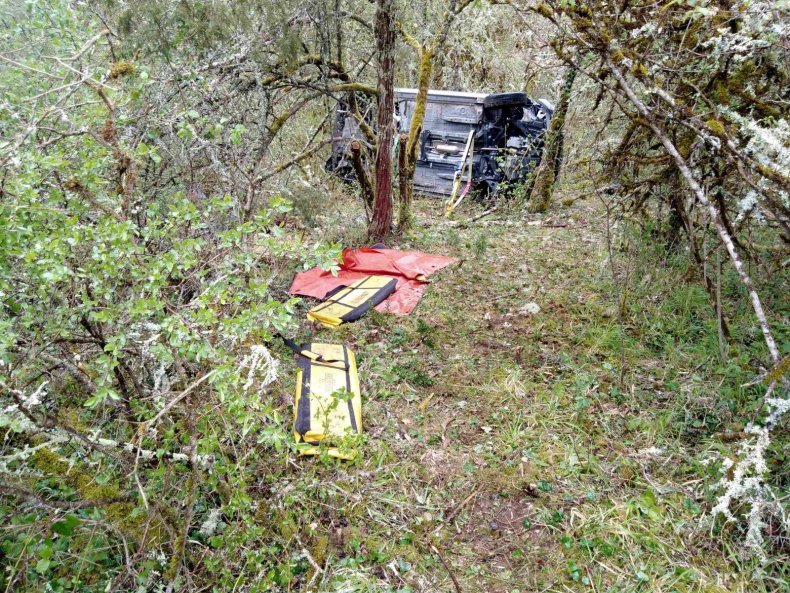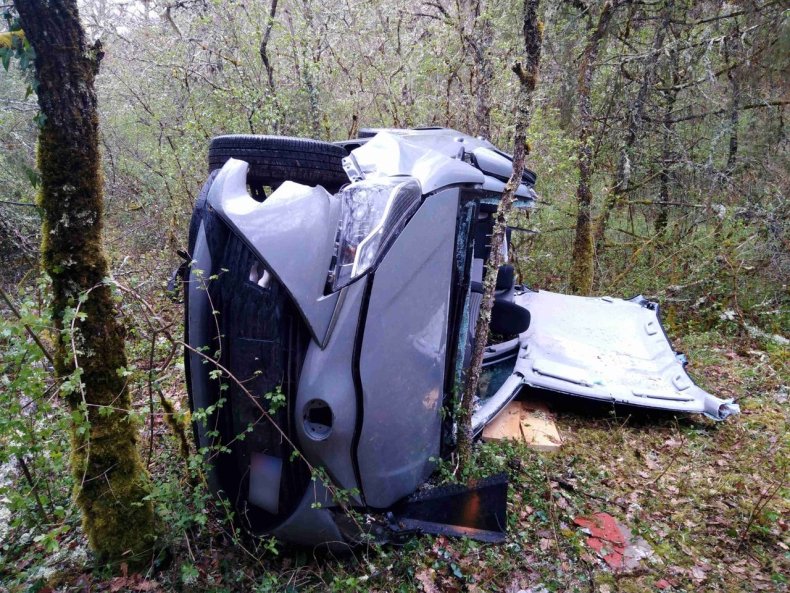 The Lot county police department said the woman had been stuck in her vehicle "for several days" in a statement issued on Thursday.
A series of photos posted by the Lot fire and rescue department showed the car rolled on its side after having seemingly careered off the road.
Emergency responders arrived at the scene, noting the car was barely visible from the road.
Firefighters were forced to cut open the vehicle in order to bring the "conscious but disoriented" woman to safety, according to the Lot fire department.
Police determined Bas had been the victim of a traffic accident and confirmed she was taken to the nearby Cahors hospital for further examination.
It is not known exactly on what day the accident took place, but authorities believe the grandmother spent three to five days stuck in her car.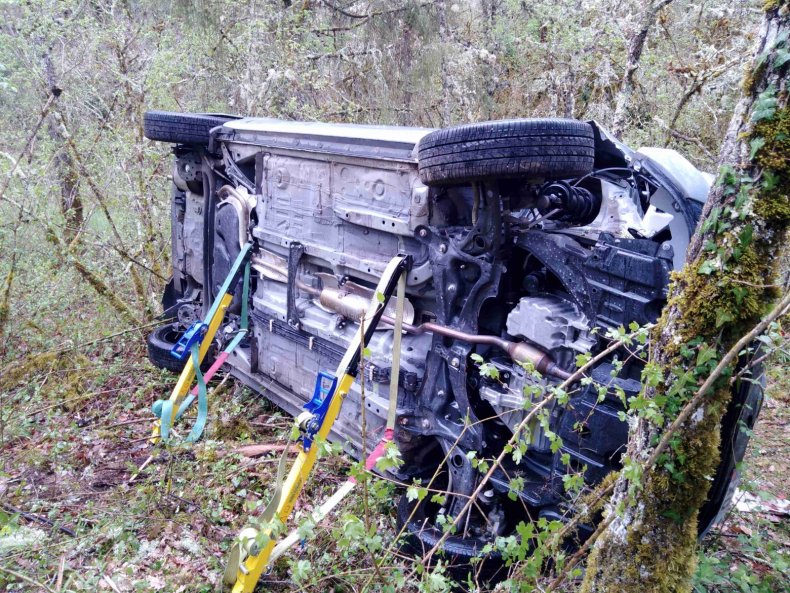 The terrifying discovery comes after a woman was found trapped and naked inside a storm drain in Florida last month.
The woman was reported missing to the Palm Beach County Sheriff's Office on March 3. She was not found until almost three weeks later on the morning of March 23.
Delray Beach Fire Rescue said a passerby had heard the woman's cries for help and called 911.
Firefighters said they removed a grate before using a ladder and harness to lift her out of the drain. The woman, whose identity was not released, was taken to a local hospital, the department added.
Officials were unsure how long she was inside the 8-foot-deep storm drain.
The woman had been yelling for help during rush hour traffic, Delray Beach Fire Rescue spokesperson Dani Moschella confirmed to Newsweek.
"She was lucky. I don't know how much longer she would have been OK down there," Moschella said, adding the woman was found naked, covered in dirt with leaves in her hair and was too weak to stand up without help.
In February, a man was found alive seven weeks after he was reported missing in the Grand Canyon region in Arizona.
Stephen Coleman, 60, from Portland, Maine, had last been seen on December 20 on the South Rim of the Grand Canyon but he was found on February 7 just outside of the national park.