Is Election Day a Federal Holiday?
Tomorrow (November 3) is Election Day for the U.S. Presidential Election 2020. It is the last day people can vote in person for their preferred candidate to lead the nation for the next four years.
It is clearly an important day but is it a federal holiday? Can you have the day off work?
According to the U.S. Office of Personnel Management (OPM), which is responsible for human resources for the federal government, Election Day is not a federal holiday. The next national holiday is Veteran's Day on November 11, 2020.
For a federal holiday to be recognized by the federal government, the President needs to write it into law.
For example, while Thanksgiving was declared a national holiday by President Abraham Lincoln in 1863, according to Britannica, the day did not become an official holiday until "northerners" dominated Capitol Hill.
A federal holiday normally sees federal government offices close—sometimes they also close on July 3 ahead of Independence Day—which leads the way for other businesses to offer paid leave to their employees.
Some businesses such as retailers and gyms often remain open on certain federal holidays in order to protect seasonal sales.
What about state holidays?
However, while Election Day is not recognized as a national holiday on a federal level, some states have worked to write it into law as a state holiday.
This means it will only apply to the state in question, rather than the whole nation. State government offices could also close for these holidays.
Delaware, Hawaii, Kentucky, Indiana, Maryland, Michigan, New Jersey, Rhode Island and New York have also made Election Day into a state holiday.
Virginia joined these states in April this year. Speaking at the time, Governor Ralph Northam said: "Voting is a fundamental right and these new laws strengthen our democracy by making it easier to cast a ballot, not harder.
"No matter who you are or where you live in Virginia, your voice deserves to be heard. I'm proud to sign these bills into law."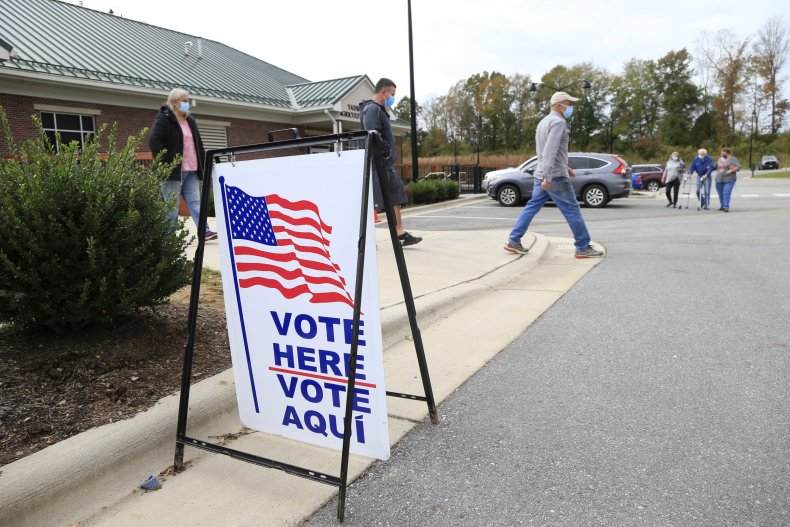 You can check state holidays by visiting your local government website, which you can find using the USA.gov website.
If you still need to identify your nearest voting station for the 2020 U.S. Presidential Election, you can do so by visiting Vote.org. The website has a specific feature for identifying your nearest polling place as well as confirming whether you are registered to vote. If you're concerned about being able to attend in-person on November 3, 2020, you can also check if your state allows early voting today.