Election night is the culmination of every political campaign, and yet many of the greatest political movies (like Wag the Dog and Primary Colors) skate right over it—after all, come election night, all of the hard work has been done and the team is just waiting for results.
Across the years, however, we have seen a number of political-themed TV show tackle election night, which give viewers something to watch if waiting on the real election night this year gets too tense. From the re-election of President Jed Bartlett to Betty Boop's surreal bid for the presidency, here are some of the best movies and TV episodes set on election night.
The West Wing, "Election Night"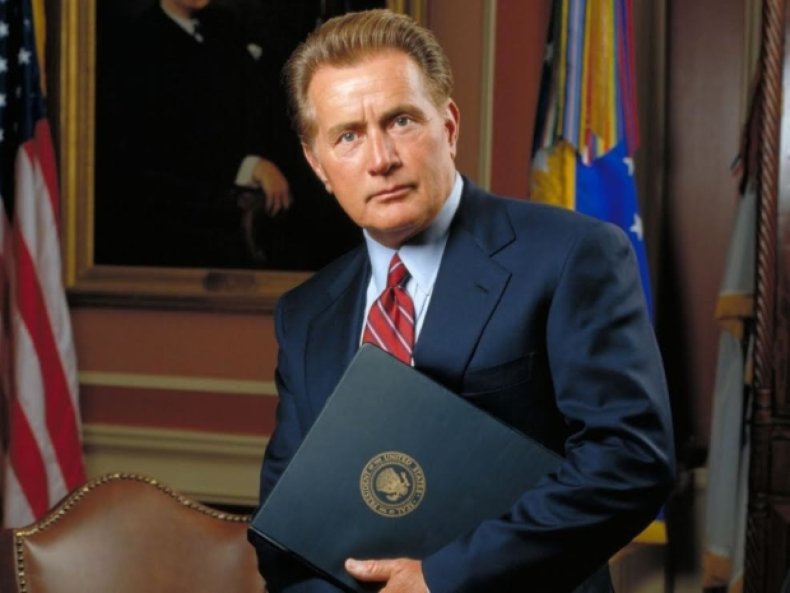 Probably the most optimistic TV show ever made about the political process, The West Wing gave us two different presidential election night, as well as a few midterms. The best of these, however, was Season 4, Episode 7's "Election Night," which saw Jed Bartlett (played by Martin Sheen) take on Republican Robert Ritchie (James Brolin).
Where to watch: Streaming on Netflix.
Veep, "Election Night"
Whatever your view on the 2020 candidate, be thankful that we have been spared in real life from President Selena Myer (Julia Louis Dreyfuss), who in Veep Season 4, Episode 10 takes on Bill O'Brien (Brad Leland). The episode takes place entirely in Selena's hotel room, where she gives her unique takes on the election process (after she wins Vermont and Connecticut, for example, she says: "Settle down. A bowl of hair could win those states.")
Where to watch: Streaming on HBO Max.
RuPaul's Drag Race, "Frock the Vote!"
RuPaul's Drag Race has got political on election years. In some years, the queens were tasked with making campaign videos, but in the 2012 season we got an actual and hilarious political debate in Season 4, Episode 9 between such memorable candidates as Lady Pimp Michaels (whose main campaign promise was to give the Capitol an "up-do"), Latrice Royale (campaign slogan: "For peace, vote Latrice"), and eventual winner Sharon Needles.
Where to watch: Streaming now on CBS All Access, Amazon Prime Video and Hulu.
The Comey Rule, "Night One"
While we await news about whether President Trump is getting a second term, it is a good time to remember election night 2016, when Trump went from being a candidate without a chance of winning to the President-Elect. One of the first dramatisations of that night comes via the first part of Showtime's recent drama The Comey Rule, which does a good job of showing James Comey's (Jeff Daniels) pre-election bombshell and the shock of many people waking up after election night.
Where to watch: Streaming on Showtime.
Game Change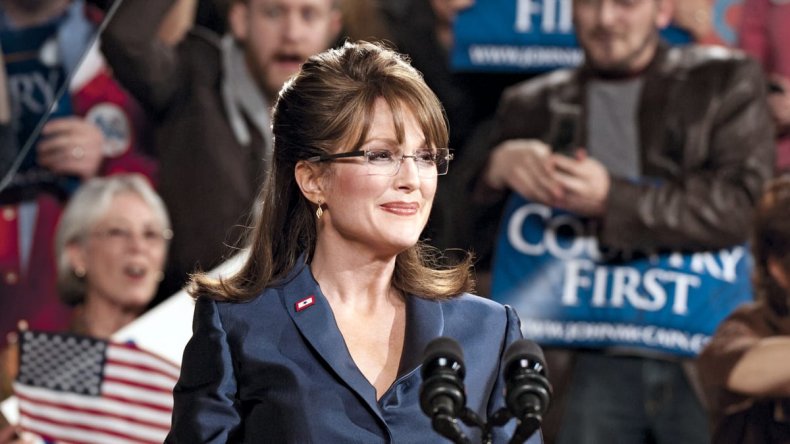 Kamala Harris is the third woman to run as vice president for a major American political party. Game Change told the story of the second, Sarah Palin, with the governor of Alaska played by Julianne Moore alongside Ed Harris as John McCain in a story about the pitfalls of not properly vetting a candidate before letting them run for a job a heartbeat away from the presidency.
Where to watch: Streaming now on HBO Max.
Knock Down the House
It is not every documentary about the political process that is emotional enough to bring a tear to the eye. But then, not every documentary is Knock Down the House, the story of four female progressive Democrats who mount primary challenges to establishment Democrats. Leading the pack is Alexandria Ocasio-Cortez, who the doc follows from working in a bar to running for the U.S. House of Representatives.
Where to watch: Streaming now on Netflix.
The Candidate
An Academy Award winner for Best Screenplay, 1972's The Candidate tells the story that is surely the stuff of many fence-politician's dreams. Though nearly 50 years old, its story of a senator candidate (Robert Redford) quickly betraying his values when he faces an electorate is still disturbingly relevant today.
Where to watch: Streaming on HBO Max and TCM.
"Betty Boop for President"
Of all the many fictional characters who have mounted a presidential run, Betty Boop is one of the least likely. However, in this charming 1932 short, she does exactly that, promising to keep the streets clean, offer door-to-door trolley stops and giant umbrellas to protect the city from rain. Though her impressions of Herbert Hoover and Al Smith might not mean much to today's viewer, the seven-minute short is a great palate cleanser for when real life on election night starts to get a bit surreal in the early hours of the morning.
Where to watch: Right here.
The Good Wife, "In Sickness"
The Good Wife's political campaigns ran mostly in the background, but things came to the fore in Season 2, Episode 21 of the show, when some major revelations about her marriage are revealed to Alicia Florrick (Juliana Marguieles) are her husband's state's attorney race reaches its final day.
Where to watch: Streaming on CBS All Access.
The War Room
Political campaigns have been the subject of many great docs, from 1960's Primary to 2009's By the People: The Election of Barack Obama. One of the most dramatic, however, came via master documentarian D.A. Pennebaker, who followed the campaign staff of Bill Clinton from primary to the White House as they were buffeted by scandals and called all the campaign's shots.
Where to watch: Streaming on HBO Max, Kanopy and The Criterion Channel.