Electrify America Announces New 'One Stop' Mobile Solution for Apple CarPlay, Android Auto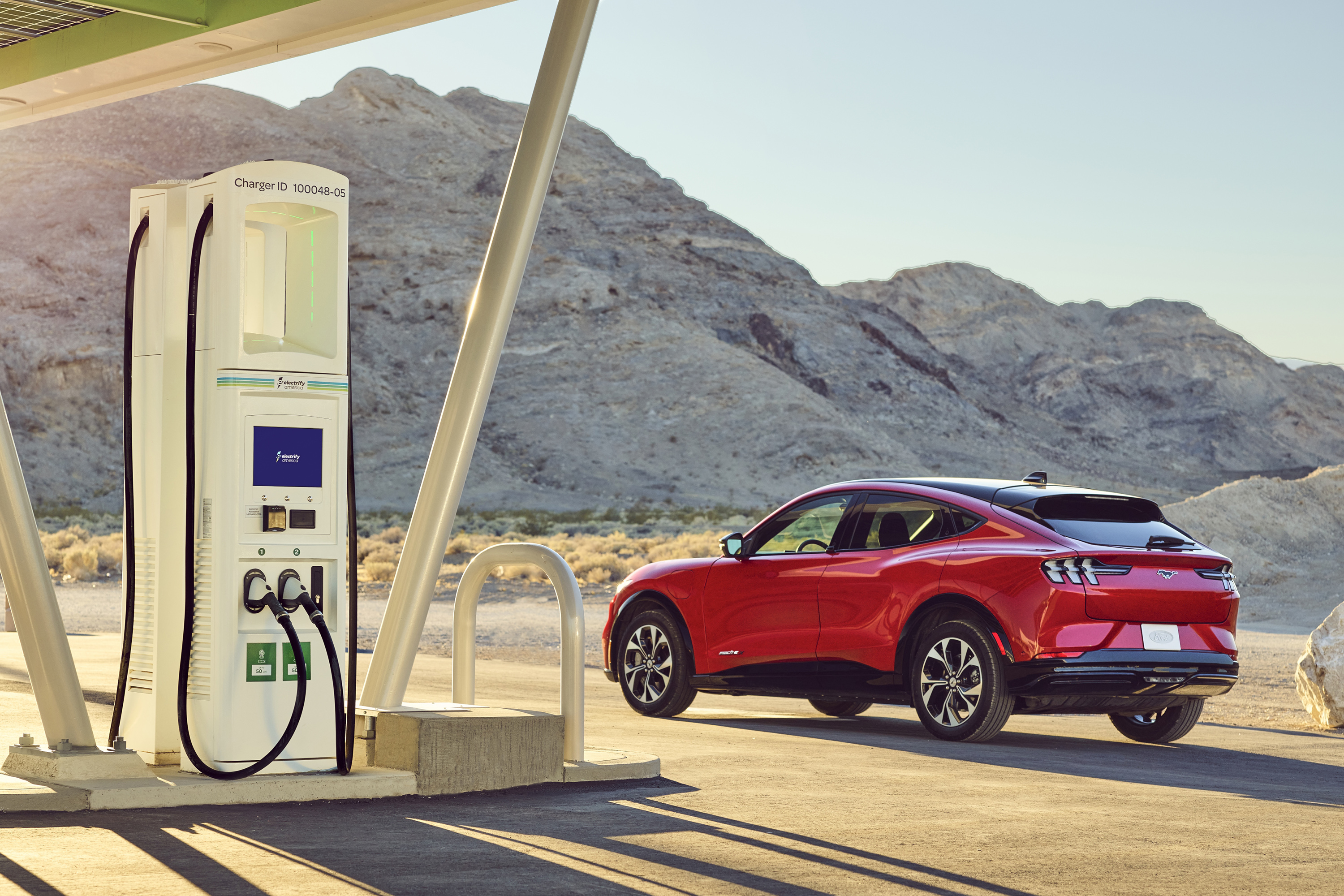 On Thursday, electric vehicle (EV) fast charging network operator Electrify America announced that support for both Apple CarPlay and Android Auto would be coming this week.
The move allows customers to utilize a "one-stop" solution as they use one of the company's 650 charging stations nationwide with 2,700 individual chargers.
"Electrify America is constantly striving to meet customers where they are and make the transition to EV driving as seamless as possible," manager of brand & digital marketing Brenna Corrigan said. "With this expanded functionality, we are integrating essential charging station navigation information right into customers' vehicles, helping them feel confident on the road."
The company said that using their application through Apple CarPlay or Android Auto would allow them to enjoy the same features available to them on the recently redesigned mobile app.
Customers can map out short and long trips through the app, showing what Electrify America charging stations are nearby, how many of each type of charger is at that station and how many spots are open.
Through their vehicle's infotainment system, the driver can initiate or stop a charging session through the remote stop and start function.
Drivers can also access details of their charging plans, including pricing and whether or not free charging is included with the purchase of their vehicle.
The announcement follows the introduction of the company's Boost Plan, which aims to double its current EV charging infrastructure in the U.S. and Canada. By the end of 2025, Electrify America plans to have more than 1,800 ultra-fast charging stations and 10,000 individual chargers installed.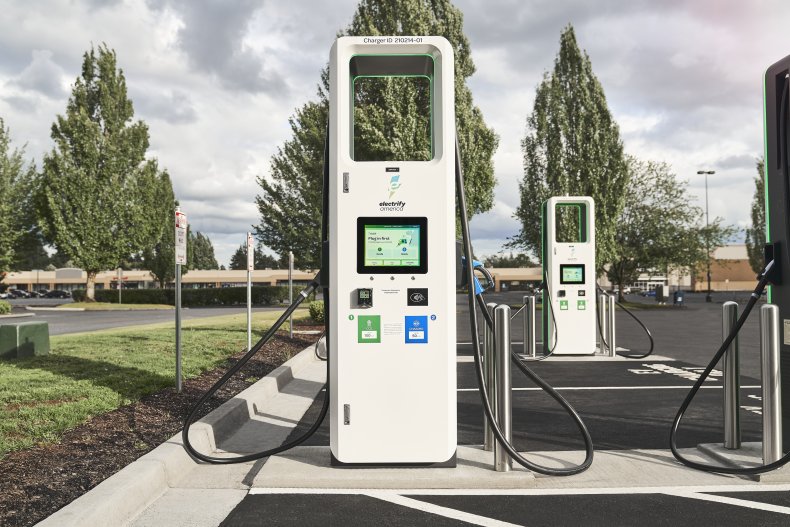 The expansion will increase the deployment of 150- and 350-kilowatt chargers, the fastest speed available today.
Over the next 18 months, automakers plan to bolster their lineups of battery electric vehicles (BEV). Next month, startup Rivian plans to begin deliveries on its electric R1T truck.
GMC, under the GM umbrella, plans to come to market with a Hummer EV later this year. The Chevrolet brand currently sells the Bolt EV and EUV. Cadillac is currently taking reservations for the 2023 Lyriq, its first all-electric offering.
Ford's Mustang Mach-E is available to buy. The company is currently taking orders for the all-electric F-150 Lightning truck.
Hyundai currently offers the all-electric Kona and is currently taking reservations for the 2022 Ioniq 5 hatchback.
Kia offers the Niro EV and plans to ship the 2022 EV6 starting in January 2022.
Earlier this year, luxury carmaker Mercedes-Benz unveiled the EQS sedan and EQB compact SUV.
The Mazda MX-30 EV is expected to come to market in the fall.
Toyota plans to launch the bz4X all-electric SUV soon.
Nissan recently reduced the base price on its flagship electric vehicle, the Nissan Leaf, with the Nissan Ariya SUV slated to arrive late this year.
Next year, Subaru will debut the 2023 Subaru Solterra EV.
Volkswagen sells a Volkswagen ID.4 electric crossover and plans to put its ID.Buzz concept van into production in 2022.
Polestar, partly owned by Volvo, is hitting the market shortly with a new version of its electric 2022 Polestar 2 and expects to debut the Polestar 3 SUV in the near future.