Elephant Spotted Strolling Through Small German Town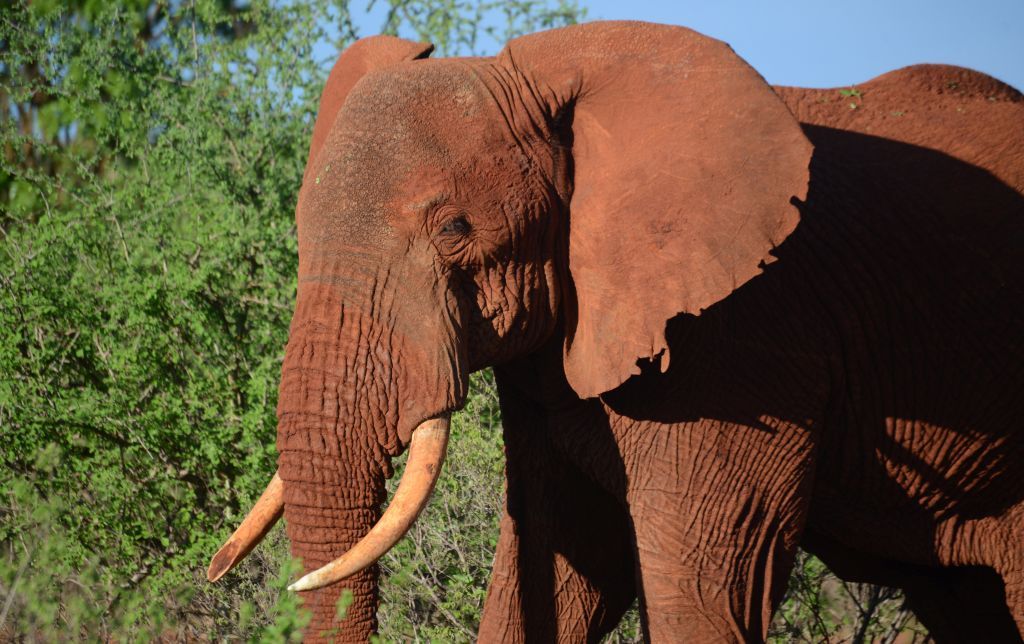 Residents of a small town in western Germany were surprised to see an elephant strolling down the street on Wednesday.
As German media reported, sightings of elephants in the area are "extremely seldom." Nonetheless, an African elephant managed to escape from a nearby circus and take a leisurely tour of the town of Neuwied.
"The police inspectorate received information … that an elephant had been sighted in the vicinity of Berggärten Street," local police said in a statement, according to Deutsche Welle. Police assured the public that nobody was hurt by the animal, named Kenia. Traffic along the street was only minimally disrupted.
Animal handlers from the circus were contacted and quickly came to corral the escaped elephant near where it was first spotted. Police called Kenia's visit "short and peaceful."
Wild animals seem to be exceptionally restless in western Germany as of late. Just last Friday, residents in the town of Lünebach were urged to stay indoors after two lions, two tigers, a bear and a jaguar escaped from the Eifel Zoo. The animals escaped after a storm flooded the zoo and damaged their enclosures overnight.
According to The Local, there have also been several other wild animal escapes in western Germany in recent months.
Two zebras ran away from a circus in Ludwigshafen, another town in western Germany, back in March. Prior to that, in December, three camels also got loose in the municipality of Aldenhoven.
The Wednesday incident in Neuwied is also reminiscent of a similar elephant escape last year in Wisconsin. Kelly, an 8,400-pound Asian elephant, escaped from Circus World in Baraboo last July, CNN reported. Residents spotted her walking through their backyard munching on plants. Police quickly called Kelly's trainers and she was returned to her enclosure without incident.
However, not all elephant escapes are so peaceful. Back in August 1994, Tyke, a circus elephant, went on a rampage in Honolulu, Hawaii. Entering the ring during a performance, Tyke was kicking around what spectators thought was a dummy, but it actually was her trainer.
As the audience realized what was happening, they panicked and fled the arena. The elephant crushed her trainer to death. Then, for nearly 30 minutes she ran through the nearby neighborhood, stopping traffic and terrorizing pedestrians.
Tyke also nearly killed circus promoter Steve Hirano, who tried to calm her down. Eventually, a police officer stopped the elephant by shooting her 87 times. She died of nerve damage and brain hemorrhages