A group of elephants in Thailand played soccer Tuesday, as part of an anti-gambling campaign leading up to the start of the FIFA World Cup.
Painted with the flags of countries competing in the international soccer event, nine elephants played a friendly match against local students in the ancient city of Ayutthaya. Organizers arranged the 15-minute match to raise awareness about illegal gambling in the country, specifically highlighting underground betting on World Cup matches.
"They're here to bring color and joy, and create awareness that we can enjoy the World Cup without gambling and just cheer for the soccer players," Reangthongbaht Meephan, deputy chief of the Ayutthaya Elephant Palace and Royal Kraal, told Reuters.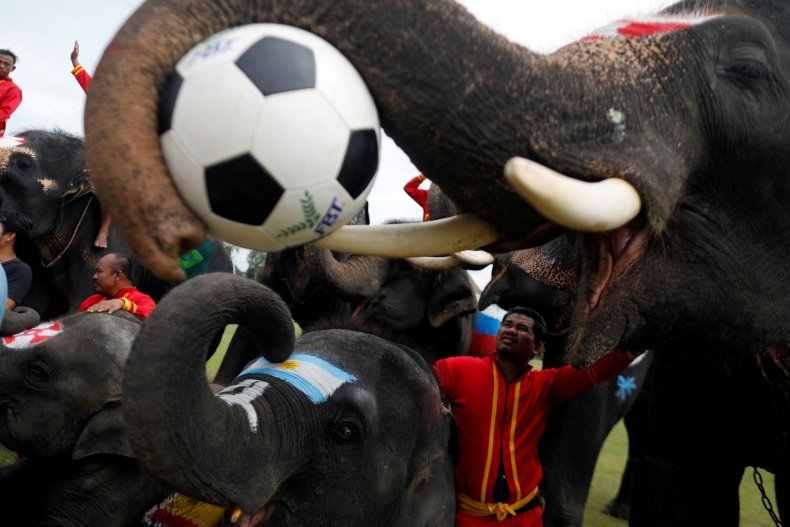 Throughout Thailand and Malaysia, many people bet on international matches such as the World Cup. However, the practice is illegal and those caught doing so generally face fines of 1,000 baht ($31.17). The penalty is more severe when minors are involved, with their parents facing a fine of 10,000 baht ($311.72) or three months in jail.
Regardless of the penalty, gambling on soccer remains a big business in Thailand. The University of the Thai Chamber of Commerce previously conducted a survey, estimating that about $1.84 billion in betting will take place in the country during the World Cup. This amount would actually contribute about 0.2 percent to economic growth.
Panurat Lakboon, Bangkok's deputy police commissioner, told Reuters that online betting sites use photos and videos of female models wearing bikinis to advertise their platforms. Already 18 women have been identified by officers, and will be summoned for questioning.
Lakboon also said his forces are monitoring more than 300 gambling websites, but they are difficult to shut down due to their use of international servers. Despite the difficulties, police have managed to arrest 722 people between May 1 and Jun 10 for involvement in illegal soccer gambling, Bangkok Post reported.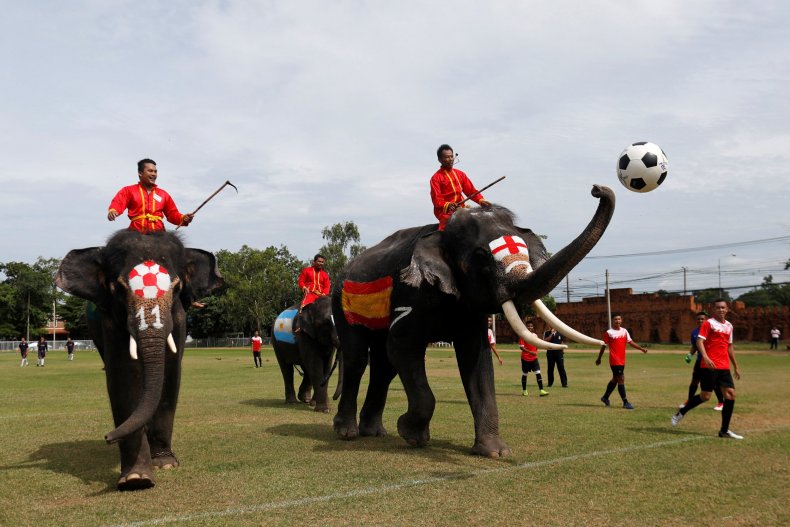 In other parts of Asia, such as South Korea and Hong Kong, sports betting is legal through registered bodies. However, industry experts said that illegal gambling makes up a significantly larger portion of these markets.
Just last month, the U.S. Supreme Court struck down a 26-year-old federal ban on sports betting. Now, each state is free to decide whether betting on sports is allowed. Nevada, Delaware, Oregon and Montana managed to remain partially exempt from the former ban, as they already allowed legal sports betting prior to the 1992 decision. Several others states are moving to legalize gambling on sports since the Supreme Court's May decision.