Elin Ersson Stopped a Deportation Flight. She's a Hero to Generation Z | Opinion
"Adult leaders must stop simply saying that 'young people are the leaders of tomorrow,'" said South African activist Kumi Naidoo last year. "In fact, if young people continue to wait to take leadership there might not be a tomorrow."
As a member of the so-called Generation Z myself, this resonates with me.
This week I watched the inspirational viral video of Elin Ersson, a lone Swedish student who prevented the deportation of a man to Afghanistan. The bravery she showed by calmly refusing to sit down and let a crowded plane take off was remarkable. Her actions not only demonstrated her initiative, courage and a sense of moral justice, but it also made me realise that direct action needn't require a mass movement: anyone—including myself—could have done what she did.
Elin expressed it well when she said: "I hope that people start questioning how their country treats refugees." But it was her actions that spoke far louder than her words.
While many of us are aware of the appalling treatment of refugees by our governments, few of us have the motivation or bravery to act. Elin's video shows that you don't have to be a superhero to potentially save a life. All of us are capable of taking action in the face of injustice.
With the increasing rise of authoritarian governments and upsurge of divisive politics, we have a responsibility to try and change the ways the world is currently being run if we are to curb human rights violations. The only way that this will be achieved is if people become more global in their perspectives and more vocal in their opposition to abuses. After all, when have governments and leaders ever given up anything unless pressured to do so?
As the first true digital natives, my generation—the Post-Millennials—have grown up with unlimited access to information. Some complain we are easily distracted, that our use of Snapchat, Instagram, Twitter and countless other apps means we are not fully engaged with the world around us. Whilst there may be some truth in this, the digital age has also offered us the possibility of being more informed than any generation before us, and more aware of injustices around the world.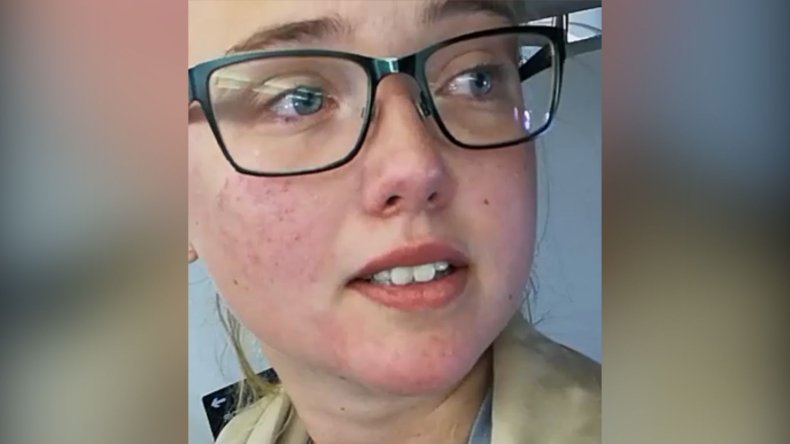 Nevertheless, the effectiveness and power of social media inevitably depends on those using it. In Marjory Stoneman Douglas High School, in Parkland, Florida, students took control of the gun conversation after the mass shooting in their school. As Cameron Kasky, one of the students who started the #NeverAgain campaign, said: "The adults know that we're cleaning up their mess."
Post-Millennials are clearly capable of stepping forward and collaboratively changing the world. With the help of social media we are sharing opinions and mobilizing, and together we may yet help to transform the current appalling global state of human rights.
Elin Ersson's actions are inspiring. Because of this, more young people will hopefully be driven to become actively engaged in issues rather than watching from the sidelines. Indeed, I would like to think Elin's actions have given me more confidence to speak out and take action against injustice around me.
As Kumi Naidoo said about the young: "The most valuable role that they can play, is bringing fresh lenses to old problems. And not to be scared to be called romantic, unrealistic or idealistic."
Last week Kumi scaled the summit of Kilimanjaro, but he now has an even greater mountain to climb. In a few weeks' time he will take the helm as the new head of Amnesty International. I'm sure he will be keen to get my generation onboard.
Ben Simanowitz is a 17 year-old student in the U.K.
The views expressed in this article are the author's own.​​​​​​