Elizabeth Olsen Says She Never Had to Diet for 'Avengers,' Making Marvel a Rare Industry Exception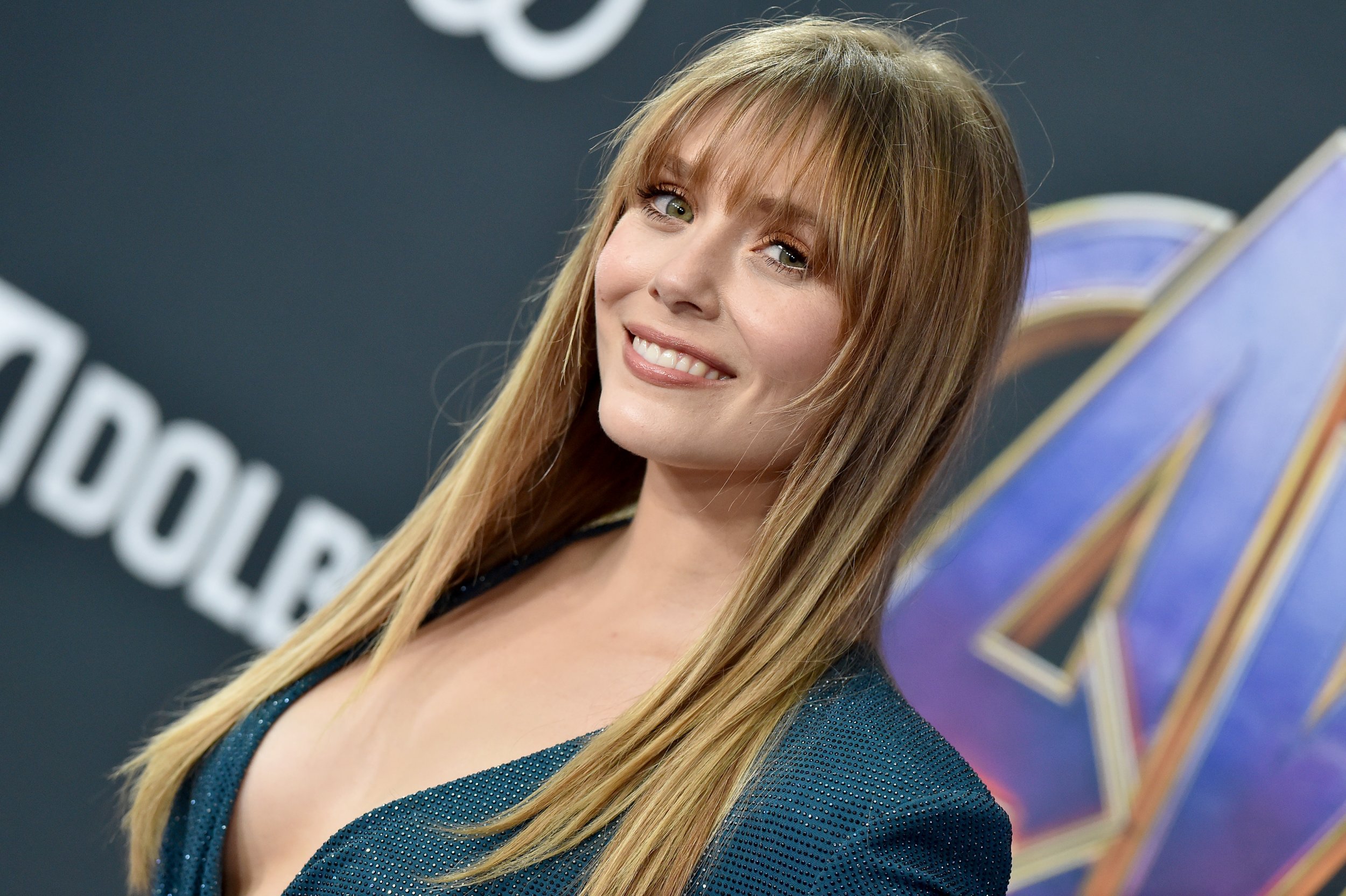 The Avengers franchise features an all-star lineup, from Brie Larson to Robert Downey Jr., thrown into high-energy action sequences in tight-fitting superhero suits. But star Elizabeth Olsen recently said Marvel doesn't require their actors to lose weight or get into shape for the films. That's a rare exception in an industry where bodies are consistently held to remarkably high standards.
"The thing with Marvel is they never tell you to get into shape," Olsen told The New York Times. "They just hire the people and let them figure out the way to express the character. They will set you up with a trainer if you want, but that's it."
While Marvel doesn't push their actors to go on strict diets, Olsen recognized many people in her profession have had "horrible" experiences in this department. "I hear stories of actors being weighed for a role," she said.
Stars are often asked to slim down or buff up for roles, and some take drastic measures to meet their target weight. Here's what five other celebrities have said about their experience:
Anne Hathaway
The journey to Hathaway winning her first Academy Award for playing Fatine in 2012's Les Misérables wasn't easy, and she was required to drop an "unhealthy" amount of weight over a two-week period. "I was just not in a grounded place in my life," Hathaway said on PeopleTV's The Jess Cagle Interview in February. "I never wanted to go on and on about it, but that weight loss was not a long-term good thing for my health, and it took a really long time to come back from it."
Christian Bale
Known for his method acting, Christian Bale has several examples of dramatic weight gain and loss over the years. When discussing his preparation for 2018's Vice, he told Variety in 2017 that he had "just been eating a lot of pies" to plump up to portray former Vice President Dick Cheney.
Shailene Woodley
The 27-year-old Big Little Lies actress had to slim down quite a bit to play a fictionalized version of Tami Oldham, a woman who was lost at sea with her significant other after a brutal storm, in Adrift. Woodley told The Times in June 2018 that her Adrift diet was "f***ing miserable," saying: "For the last two weeks I had a can of salmon, some steamed broccoli and two egg yolks every day—350 calories."
Chris Hemsworth
The Avengers star couldn't maintain his buff and toned Thor physique when signing on for The Heart of the Sea. The actor shared a picture of his dramatic weight loss via Twitter and Instagram in November 2015, writing: "Just tried a new diet/training program called 'Lost At Sea'. Wouldn't recommend it.. #IntheHeartoftheSea."
Hilary Swank
Before Swank won an Oscar for Million Dollar Baby in 2005, the actress had to undergo rigorous training for the film. She ultimately added 23 pounds muscle. "I started working out five hours a day—I had to eat 210 grams of protein a day," Swank told The Hollywood Reporter in 2014. "I don't know if you guys are aware of intake of protein. I had to eat 60 egg whites in a day and I couldn't. So every morning I would drink them. I had to eat every hour and a half."