Elizabeth Warren Says Donald Trump Is 'Right' to Bring U.S. Troops Home From Syria
Senator Elizabeth Warren has said she would support a plan to pull U.S. troops out of Syria and Afghanistan, calling on the Pentagon to produce clear aims for its deployments.
Warren, a Massachusetts Democrat on the Senate Armed Services Committee who recently announced the formation of an exploratory committee for a potential presidential bid in 2020, told MSNBC on Wednesday, "It is right to get our troops out of Syria and, let me add, I think it's right to get our troops out of Afghanistan." She also addressed the skepticism among defense officials who have advocated for extending U.S. military presence in these war zones.
"I think everybody who keeps saying, 'No, no, no, we can't do that' in the defense establishment needs to explain what they think winning in those wars look like and where the metrics are," Warren said in an evening interview with Rachel Maddow Tonight.
Noting the growing insurgent control of territory, lack of popular support for the U.S.-led campaign and high drug trafficking rates among other issues in Afghanistan, Warren argued that "stay forever" was "not a policy, we can't do that."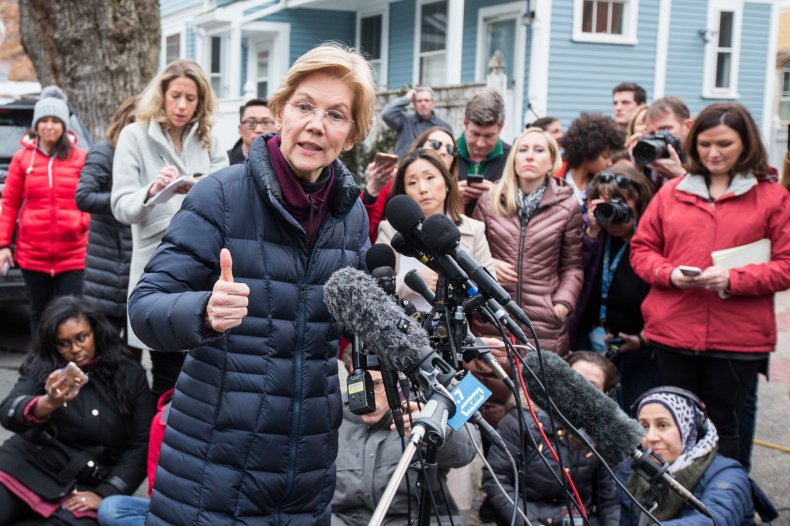 During his own presidential campaign run, Trump rallied his supporters against "endless wars" in Afghanistan and the Middle East, where he said in February 2017 the U.S. had spent up to $7 trillion in conflict and reconstruction efforts across the region. A study released in November by Brown University's Watson Institute for International and Public Affairs placed this number at closer to $6 trillion, as well as at least half a million dead, figures that have plagued the ongoing war on terror launched in the wake of the 9/11 attacks in 2001.
Though this conflict was initiated by the Republican administration of President George W. Bush, it was carried on and expanded by his Democratic successor. Like Trump, Warren was a critic of President Barack Obama's separate foreign policy of arming insurgents attempting to overthrow Syrian President Bashar al-Assad in the wake of a 2011 rebel and jihadi uprising and voted against the measure. The U.S. would go on to cut support for the Syrian opposition and focus on backing a Kurdish-led movement to battle the Islamic State militant group (ISIS).
Trump oversaw the end of U.S. aid for Syrian rebels and the peak intensity of the U.S.-led campaign against ISIS, which has been defeated in Iraq and largely destroyed in Syria. After previously suggesting he wanted a timely withdrawal of U.S. troops from Syria in March and reversing course, Trump announced last month that he wanted a timely, phased exit of the roughly 2,000 U.S. personnel in Syria, where Assad's government, backed by Russia and Iran, has branded them as an occupying force.
The Republican leader's announcement reportedly took even his own top officials off guard, leading to resignations by Defense Secretary James Mattis and top anti-ISIS coalition envoy Brett McGurk. Warren criticized the president's abrupt decisionmaking, telling MSNBC, "You have to withdraw as part of a plan, you have to know what you're going to accomplish throughout the Middle East and the pieces need to be coordinated."
"We actually need to plan this out and talk about with our allies how we ensure safety and stability in the region," Warren added. "But the idea that the way we're gonna do that is just to continue to keep troops and more troops forever and ever and ever in that part of the world is not working."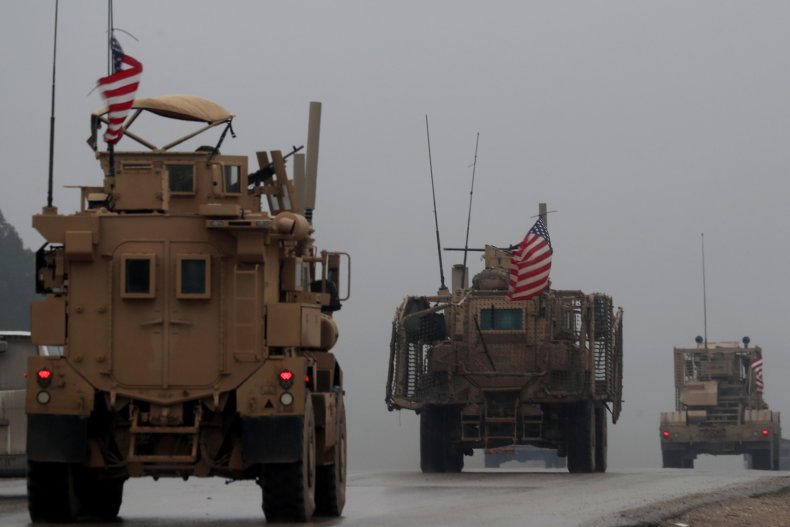 During a cabinet meeting at the White House earlier that day, Trump further defended his decision to end the U.S. military's ground mission in Syria, which he said was just "sand and death," not "vast wealth." He offered no timetable, only saying that it would happen "over a period of time," but he reportedly extended an initial 30-day departure plan to four months.
As for Afghanistan, Trump was reportedly planning to halve the roughly 14,000 deployment size there, though the White House has yet to make any official announcements on the issue. Trump said Wednesday that regional powers such as India, Pakistan and Russia should assert a greater role in the battle against the Taliban as well as efforts to find peace between the Islamist militant group and the government in Kabul.
Trump and Warren have publicly feuded before, most infamously during a spat over the latter's claims to Native American heritage and her controversial decision to take a DNA ancestry test to refute the president's skepticism. Trump commented on Warren's anticipated presidential bid on Monday, telling Fox News, "I hope she gets the nomination, that will be wonderful for me."
On Thursday, Trump shared a phoato by news outlet The Daily Wire mocking Warren's 2020 campaign aspirations, showing her name alongside the slogan "1/2020th."