Why Is Saudi Arabia Giving U.S. Weapons to Al-Qaeda? Elizabeth Warren Asks Trump Administration
Massachusetts Senator Elizabeth Warren has issued a letter demanding that President Donald Trump's administration explain a recent report suggesting Saudi Arabia and the United Arab Emirates transferred U.S. weapons to Al-Qaeda.
Warren's letter came in response to an investigation by CNN, which uncovered reports earlier this month that Saudi Arabia and its ally, the UAE, have taken weapons provided by the U.S. and given them to fighters linked to the Sunni Muslim militant group Al-Qaeda and other organizations as part of a secret, shared initiative to defeat Zaidi Shiite Muslim rebels known as Ansar Allah or the Houthis in Yemen. The document was addressed to Acting Defense Secretary Patrick Shanahan and Secretary of State Mike Pompeo.
"If this report is true, it raises serious concerns that Saudi Arabia, the United Arab Emirates (UAE) and other governments have violated their end user agreements with the United States by diverting American weapons to terrorists and other extremists without prior authorization from the United States," Warren said, as reported Friday by CNN.
The report came amid lasting outrage over Saudi Arabia's involvement in the killing of Jamal Khashoggi, a prominent journalist who fled the kingdom only to be slain by Riyadh's agents at its consulate in Istanbul in October, as well as suspicions surrounding alleged war crimes in Yemen and ties to insurgent groups that have called the U.S.-Saudi relationship into question.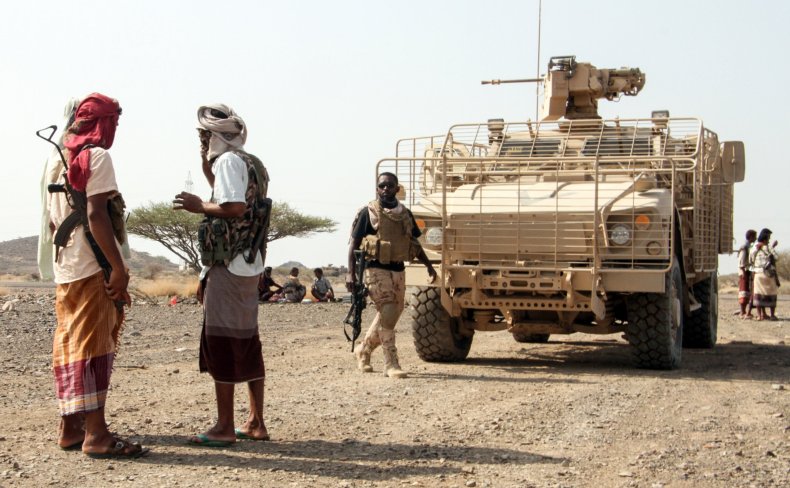 While Saudi Arabia has repeatedly denied that Crown Prince Mohammed bin Salman ordered Khashoggi's death, many U.S. politicians on both sides of the aisle have suspected otherwise, prompting Senate Foreign Relations Committee members Democrat Bob Menendez of New Jersey and Republican Bob Corker of Tennessee to invoke a mandatory explanation from Trump as laid out in the Magnitsky Act. As the 120-day deadline passed last week without any official answer, bipartisan outrage brewed.
At the same time, the House of Representatives voted to advance a bill condemning U.S. support for Saudi Arabia in Yemen. It was the latest action since Independent Vermont Senator Bernie Sanders pushed a similar resolution to a successful vote in December, only for the measure to be barred from being heard in the House by an otherwise unrelated bill overseen by former Speaker Paul Ryan.
Sanders and Warren, both 2020 presidential hopefuls, have mounted a vocal opposition to Trump's intimate embrace of Saudi Arabia, the top importer of U.S. weapons, a close ally against revolutionary Shiite Muslim Iran and an energy giant. On Friday, Warren followed up her letter with a tweet further calling for action on Riyadh.
"Saudi Arabia brutally murdered a journalist in its own consulate and bombed Yemeni civilians with US-armed warplanes. And if that wasn't bad enough, it also may have transferred US weapons to violent extremists," Warren wrote. "It's time to start holding Saudi Arabia accountable."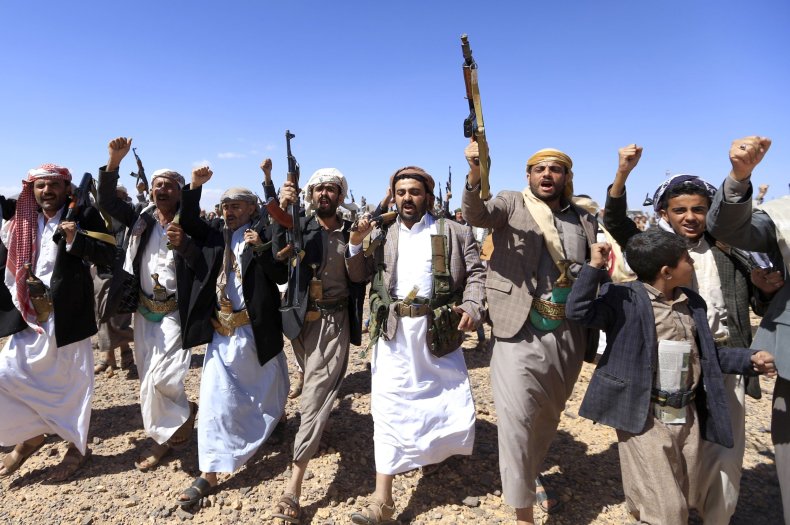 Among the weapons allegedly in the hands of Saudi and UAE-backed hardline Salafist groups (such as the Abbas Brigade and Giants Brigade) were Oshkosh M-ATV and Navistar International MaxxPro mine resistance armored vehicles. Airdropped BGM-71 TOW anti-tank guided missiles may also have been sold to militias with Al-Qaeda links, while other U.S. equipment has also fallen into the hands of the Houthis, who are suspected of receiving Iranian support in their four-year takeover, though both parties deny this.
Previous reporting has demonstrated questionable ties between the U.S. and Al-Qaeda in Yemen. In 2017, Newsweek featured an analysis by Just Security, arguing how the Trump administration was inadverdently arming the group behind 9/11's interests in Yemen. An Associated Press report in August 2018 alleged secret deals between the U.S. and Al-Qaeda to spite the Houthis and their allies.
The U.S. and Saudi Arabia have also been implicated in other accusations of violating end user agreements involving weapons transfers to non-state actors in Syria. A 2017 report by the U.K.-based Conflict Armament Research demonstrated illicit transfers of U.S. and Saudi weapons bought from Europe to Syrian insurgents fighting to overthrow President Bashar al-Assad. Some of this weaponry—including TOWs—ultimately ended up in the hands of Al-Qaeda-linked organizations and the Islamic State militant group (ISIS).
These suspicions led the European Parliament to call on European Union members to "refuse similar transfer in the future, notably to the US and Saudi Arabia" in November.