Elizabeth Warren's DNA Test Is 'Useless,' 'Inappropriate and Wrong' Cherokee Nation Official Says
After Massachusetts Senator Elizabeth Warren took a DNA test to determine if she had Native American ancestry, a Cherokee Nation official responded, calling such a test "useless." In a statement, Cherokee Nation Secretary of State Chuck Hoskin Jr. said the test was "not evidence for tribal affiliation."
Warren released a DNA test on Monday showing that while the vast majority of her ancestry was European, there was "strong evidence" of Native American ancestry, "likely in the range of six to 10 generations ago."
"A DNA test is useless to determine tribal citizenship," Hoskin Jr. said in response. "Sovereign tribal nations set their own legal requirements for citizenship, and while DNA tests can be used to determine lineage, such as paternity to an individual, it is not evidence for tribal affiliation."
Hoskin Jr. went on to say that the use of a DNA test was "inappropriate and wrong."
"Using a DNA test to lay claim to any connection to the Cherokee Nation or any tribal nation, even vaguely, is inappropriate and wrong," he said. "It makes a mockery out of DNA tests and its legitimate uses while also dishonoring legitimate tribal governments and their citizens, whose ancestors are well documented and whose heritage is proven. Senator Warren is undermining tribal interests with her continued claims of tribal heritage."
On Monday evening, Warren tweeted her reasoning for taking a test.
"I won't sit quietly for [President Donald Trump's] racism, so I took a test," she wrote. "But DNA & family history has nothing to do with tribal affiliation or citizenship, which is determined only—only—by Tribal Nations. I respect the distinction, & don't list myself as Native in the Senate."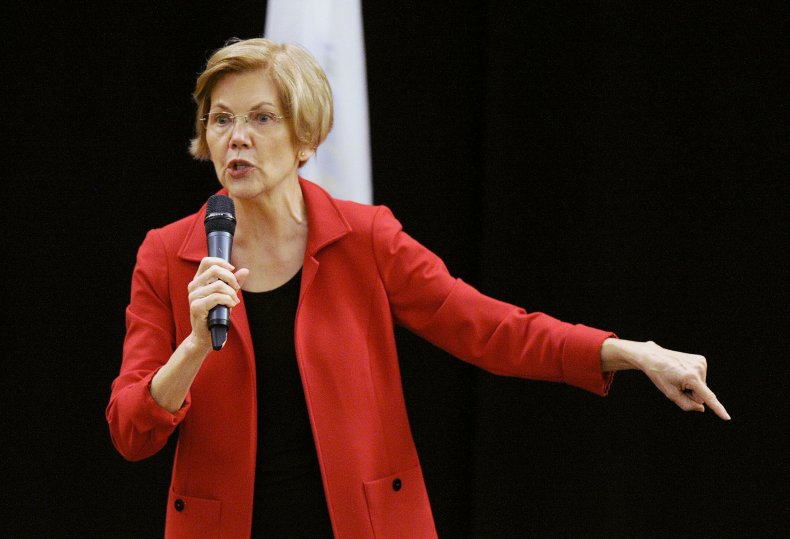 President Donald Trump has, in the past, referred to Warren as "Pocahontas." In July, Trump told attendees at a rally in Montana he would give "a million dollars" to a charity if Warren took a DNA test to prove she had Native American ancestry.
When asked by reporters on Monday, however, the president denied making any such offer.
"I didn't say that," he said."You better read it again."
Trump then told reporters he would only give the money if he could administer the test himself.
"I'll only do it if I can test her personally, OK?" he said, according to ABC News. "That will not be something I enjoy doing either."