On Thursday, daytime talk show host Ellen DeGeneres apologized for allegations of a "toxic" workplace culture of racism, fear-mongering and intimidation behind the scenes of her show.
The show's executive producer, Ed Glavin, will reportedly be fired as the DeGeneres and the show's creators try to reform its work environment, according to The Hollywood Reporter.
In her apology, DeGeneres said that she has always intended her show to be "a place of happiness" where "no one would ever raise their voice, and everyone would be treated with respect."
"Obviously, something changed, and I am disappointed to learn that this has not been the case. And for that, I am sorry," she wrote.
She said that as the show has grown, she hasn't been able to personally attend to its behind-the-scenes happenings.
"[I] relied on others to do their jobs as they knew I'd want them done. Clearly some didn't," she continued. "That will now change and I'm committed to ensuring this does not happen again."
She said the show and its production company Warner Bros began an internal investigation following a July article by Buzzfeed News citing one current and 10 former Ellen employees, most of whom blamed the show's executives and senior managers for the alleged toxic workplace.
One former employee, in particular, said she resigned after executive producer Ed Glavin reprimanded her for objecting to the term "spirit animal" (a term that has distinctly Native American meaning), for asking for a raise and suggesting diversity and inclusion training for all employees. Glavin allegedly told her she "was walking around looking resentful and angry," the former employee claimed.
One Black woman said she was regularly mistaken for another Black employee amid other "microaggressions." Other former employees claimed they were unlawfully fired after taking sick leave or bereavement.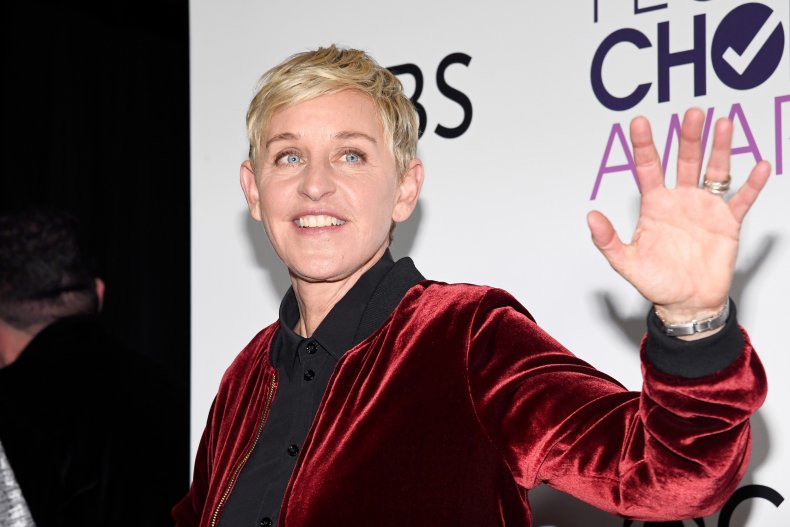 In her apology, DeGeneres said that she and Warner Bros are "taking steps, together, to correct the issues."
"It's important to me and to Warner Bros. that everyone who has something to say can speak up and feels safe doing so," DeGeneres concluded. "I want everyone who makes (our show) to love working on it. Again, I'm so sorry to anyone who didn't have that experience. If not for COVID, I'd have done this in person."
After Buzzfeed News released its July article, Glavin and the show's other executive producers Andy Lassner and Mary Connelly, issued a joint statement stating that they were "truly heartbroken and sorry to learn that even one person in our production family has had a negative experience."
"It's not who we are and not who we strive to be, and not the mission Ellen has set for us," their statement continued. "For the record, the day to day responsibility of the Ellen show is completely on us. We take all of this very seriously and we realize, as many in the world are learning, that we need to do better, are committed to do better, and we will do better."