A number of new perks for staff have been implemented at The Ellen DeGeneres Show as the program grapples with multiple "toxic workplace" accusations and the resignation of some top producers.
In a Zoom call to employees, Ellen DeGeneres announced new benefits they will receive as part of their employment contracts.
A source told Variety the perks promised by DeGeneres—staff will now get to avail of five extra days of holiday that they can use as pleased along with permission to take off the day of their birthdays, as well as paid leave for doctors appointments and other family matters.
The announcement was reportedly made by senior producers Mary Connelly and Andy Lassner on Mondy along with a tearful DeGeneres who apologized again, referencing the on-set toxicity that took place "on her watch."
She also revealed that three of the show's top producers including Ed Glavin, Jonathan Norman and Kevin Leman who had been accused of sexual misconduct in July have been fired from the show and that she was "heartbroken" to learn about the accusations.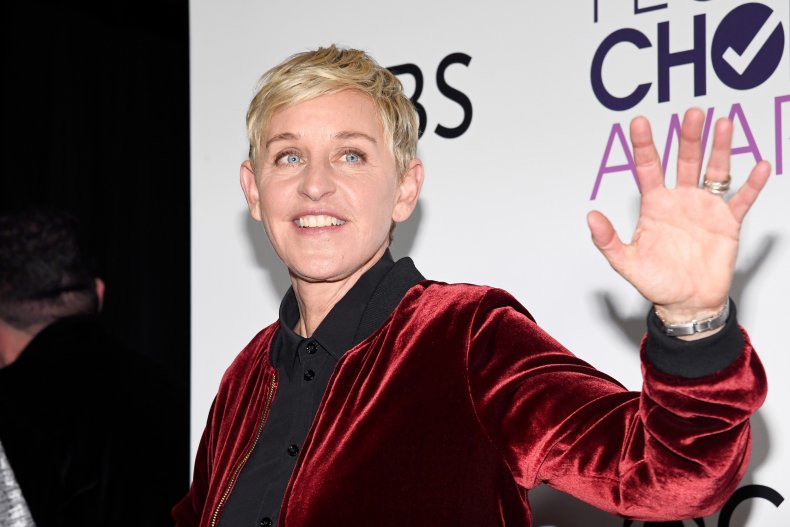 Employees were also reportedly told "don't be afraid" by Connelly and Lassner in relation to communicating workplace issues.
A source told Variety that they felt DeGeneres "breaking her silence" about the problems was a meaningful gesture.
"It was important to know what and how much she knew," the source of the workplace culture. "Because many of us really believe in her."
Monday's call also saw DeGeneres speak of her "heartbreak" at the accusations about the workplace.
"I care about each and every one of you," she said in an all-company Zoom call. "I am grateful for each and every one of you. I feel like I've kind of let the ball drop a bit because I'm focused on the show, I go in and I do the show, and I've just let everybody to do their jobs—to run different departments. And it just became a well-oiled machine, and I think that is the problem."
The news of the perks comes as an old tweet from 2009 in which DeGeneres bragged about making an employee cry, resurfaced this week.
DeGeneres tweeted in June 2009, seemingly as a joke, that she'd made someone working on her show cry. "I made one of my employees cry like a baby on today's show. Honestly, it felt good," she wrote.
The tweet was referring to a segment on an episode where DeGeneres made on-air correspondent Jeannie Klisiewicz cry tears of happiness, but without this context, many Twitter users attacked DeGeneres' for a seemingly nasty comment.