An old tweet by Ellen DeGeneres, in which she bragged about making an employee cry, has resurfaced in the wake of the controversies surrounding her show.
DeGeneres tweeted in June 2009, seemingly as a joke, that she'd made someone working on her show cry. "I made one of my employees cry like a baby on today's show. Honestly, it felt good," she wrote.
The tweet was referring to a segment on an episode where DeGeneres gave on-air correspondent Jeannie Klisiewicz a trip on a cruise after hiring her in 2008. Klisiewicz began crying after the host showed a montage of her work on the show up to that point. After the host told her about the cruise, Klisiewicz gave her a hug before cutting to commercial.
Without the context of the episode, some people on Twitter interpreted the tweet as an admission of guilt on DeGeneres' part, writing that the tweet did not age well, in light of the recent accusations of a toxic workplace environment at The Ellen DeGeneres Show.
Several former employees of the talk show have alleged that specific producers with the program made racially insensitive remarks and engaged in sexual misconduct. As previously reported, the show's future is uncertain, following the recent reported dismissal of three executive producers. Ed Glavin, Kevin Leman, and Jonathan Norman have all been fired, following a story published by BuzzFeed at the end of July detailing the issues, according to Variety.
Per The Hollywood Reporter, DeGeneres held a Zoom call on Monday to discuss the three producers leaving the show and expressed her fault in "let[ting] the ball drop" in light of the accusations. "I'm a multi-layered person, and I try to be the best person I can be and try to learn from my mistakes," the daytime talk show host said. "I care about each and every one of you. I am grateful for each and every one of you. I feel like I've kind of let the ball drop a bit because I'm focused on the show, I go in and I do the show, and I've just let everybody to do their jobs—to run different departments. And it just became a well-oiled machine, and I think that is the problem."
Newsweek has reached out to DeGeneres' legal representative and agent for comment, but did not receive an on the record comment.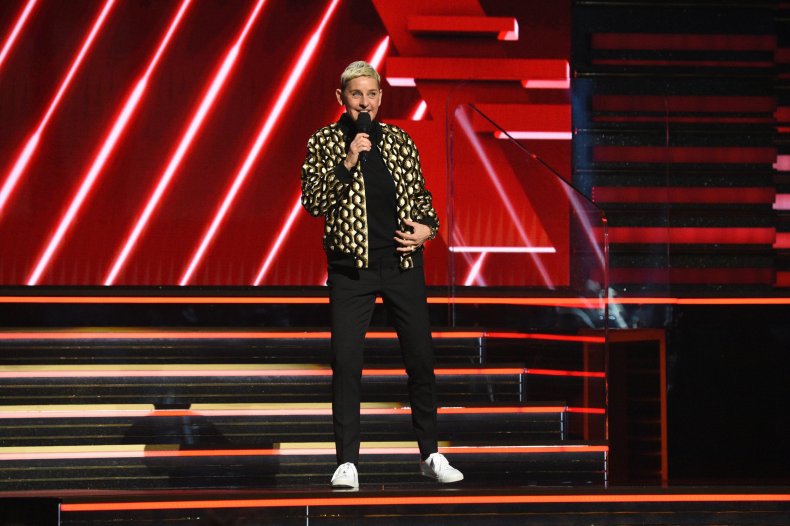 Updated 8/18/2020, 1:55 p.m. ET: This story has been updated with additional context.
Updated 8/18/2020, 2:19 p.m. ET: This story has been updated to include mention of the clip that DeGeneres was referring to.