What's Next for 'The Ellen DeGeneres Show'?
The future of The Ellen Degeneres Show looks a bit unclear, to say the least.
Three of the program's top producers have been reportedly fired, following a number of troubling allegations. Executive producers Ed Glavin and Kevin Leman, along with co-executive producer Jonathan Norman, were recently dismissed in the wake of allegations of racial insensitivity, sexual misconduct and other issues, according to Variety. The talk show's parent company, WarnerMedia, is continuing to investigate the production over reports of a toxic environment.
During a phone call that Ellen DeGeneres reportedly had with her staff on Monday, as per The Hollywood Reporter, she said that the accusations about the workplace were "heartbreaking." She apparently apologized over an all-staff Zoom call, and spoke about her dedication to the staff.
"I care about each and every one of you. I am grateful for each and every one of you. I feel like I've kind of let the ball drop a bit because I'm focused on the show, I go in and I do the show, and I've just let everybody to do their jobs—to run different departments. And it just became a well-oiled machine, and I think that is the problem."
DeGeneres added, "It's not a machine. This is people. These are human beings that are working hard every single day to put this together. This show would not be what it is without all of you."
So, what's next for the talk show?
In early July, before the most recent controversies came to light, rumors swirled that the talk show was going to be canceled. However, representatives for The Ellen DeGeneres Show's production company told The New York Post, "Telepictures can confirm it's untrue."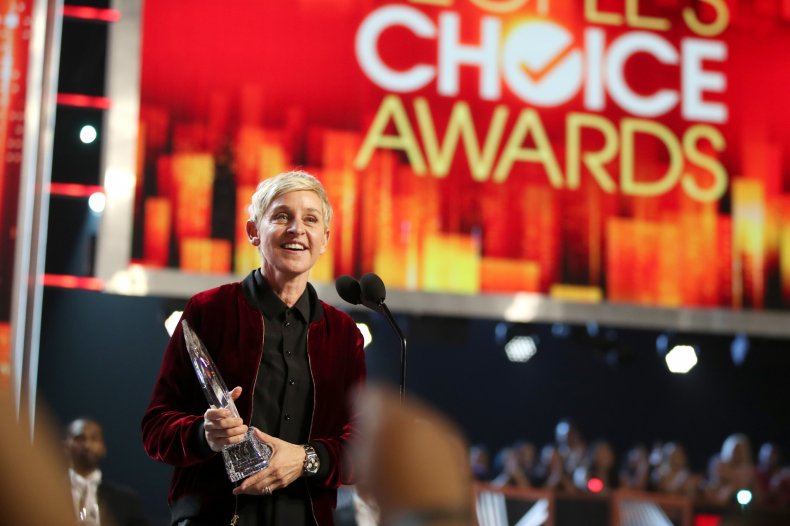 BuzzFeed published a bombshell article about the Daytime Emmy Award-winning show's "day-to-day toxicity" on July 16. Many found these accusations shocking, since DeGeneres constantly preaches a "be kind" mantra, and was suddenly being referred to by some as "the Queen of Mean."
WarnerMedia launched an internal investigation on July 27, to look into the allegations made by several Ellen employees.
Days later, Buzzfeed published a second article, on July 30, detailing several sexual misconduct allegations made against head producers. DeGeneres shared a letter to her employees on July 31, in which she apologized for the alleged actions that took place on her namesake show.
Amid everything going on with the talk show, DeGeneres lost thousands of Twitter followers. Celebrities also took sides on defending the TV personality, along with blasting her for indirectly contributing to her employees' experience. Whether these celebrities' statements will effect the slate of guests in upcoming seasons remains to be seen.
Additionally, in early August, there was speculation about James Corden replacing DeGeneres, and some pushed for others to take over her talk show's time slot. The show's ratings declined in May and June, FilmDaily reported. Despite all this, the program is set to run through 2022, Deadline reported. Someone would likely have to finish off her contact as well if DeGeneres gets booted from the show.
The Ellen DeGeneres Show is currently on a summer hiatus, so an announcement regarding the show's return is expected soon.
Newsweek reached out to DeGeneres and did not hear back in time for publication.