Ellen DeGeneres Says She's 'Not Perfect' As Top Producers Resign
Ellen DeGeneres has issued another apology to staff at The Ellen DeGeneres Show as three top producers resign from the program.
Ed Glavin, Kevin Leman, and Jonathan Norman have parted ways with the show which has been completely marred with controversy due to toxic workplace claims this year.
DeGeneres, who has herself faced severe backlash due to the claims, announced the staffing changes in an all-staff video Zoom call, where she also apologized again to staff in relation to what has been reported in the media about the culture of their workplace.
Per The Hollywood Reporter, the 62-year-old television presenter said she is "not perfect" and that she will "try to learn from [her] mistakes."
"I'm a multi-layered person, and I try to be the best person I can be and try to learn from my mistakes," she said
Speaking to her staff, she explained: "I care about each and every one of you. I am grateful for each and every one of you. I feel like I've kind of let the ball drop a bit because I'm focused on the show, I go in and I do the show, and I've just let everybody to do their jobs—to run different departments. And it just became a well-oiled machine, and I think that is the problem."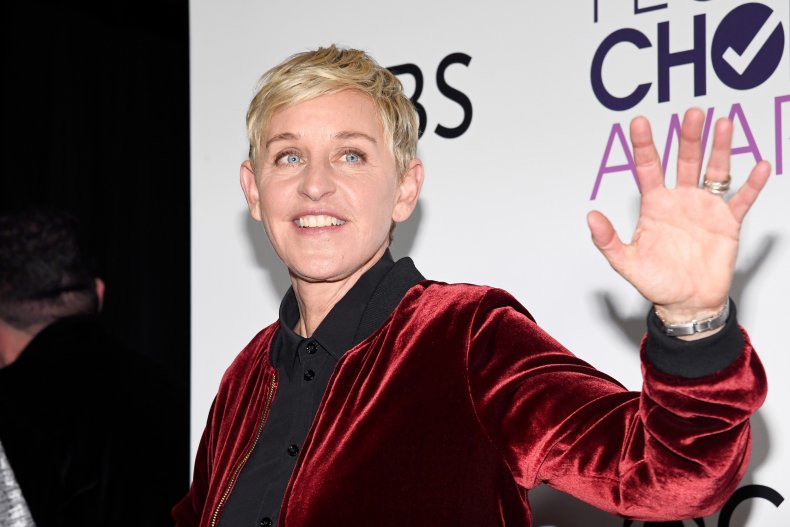 DeGeneres added: "It's not a machine. This is people. These are human beings that are working hard every single day to put this together. This show would not be what it is without all of you."
This latest apology comes as the host sent a letter to staff in which she apologized for the actions done in her name last month, following the articles about what Buzzfeed called the "toxic work culture" of The Ellen DeGeneres Show.
She wrote: "On day one of our show, I told everyone in our first meeting that The Ellen DeGeneres Show would be a place of happiness—no one would ever raise their voice, and everyone would be treated with respect. Obviously, something changed, and I am disappointed to learn that this has not been the case. And for that, I am sorry. Anyone who knows me knows it's the opposite of what I believe and what I hoped for our show."
Since then, a number of celebrities have come out both in support of and against DeGeneres, as she deals with the downfall of her once positive persona.