Katy Perry is facing criticism on Twitter for defending Ellen DeGeneres amid serious backlash against the host who is the subject of a number of controversies and a deteriorating public persona.
The 35-year-old pop star who is expecting her first child with her partner, actor Orlando Bloom, took to Twitter on Tuesday morning with a display of support for the embattled television personality.
Perry, tweeted to her 108.4 million followers that she "only ever had positive takeaways" with the host—much to the chagrin of many Twitter users.
The "Teenage Dream" singer wrote: "1/2 I know I can't speak for anyone else's experience besides my own but I want to acknowledge that I have only ever had positive takeaways from my time with Ellen & on the @theellenshow. I think we all have witnessed the light & continual fight for equality that she has brought to the world through her platform for decades. Sending you love & a hug, friend @TheEllenShow."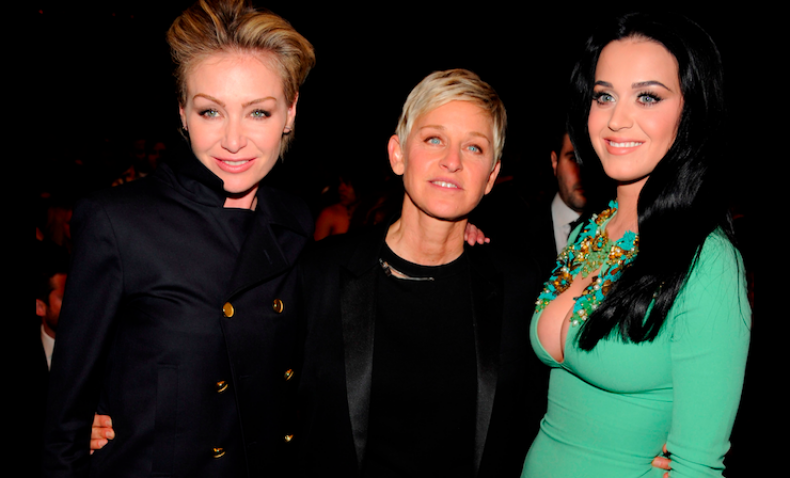 One response to Perry reads: "You're rich and white what did you expect."
While another Twitter user added: "I think maybe she was nice to you because you are a celeb. something to consider."
DeGeneres is being accused of overseeing a toxic workplace culture on The Ellen Degeneres Show and the once-beloved celebrity was deemed "one of the meanest people alive" in a viral Twitter thread back in March.
A report by Buzzfeed this month also published allegations of sexual harassment and misconduct by producers on the show.
Despite an emotional apology sent to her staff in which she said she was "disappointed" to learn that not everyone on her team had been treated with respect, the bad press keeps coming as a number of celebrities, including Everybody Loves Raymond's Brad Garrett, have said they have had negative experiences with her.
Another response to Perry's tweet reads: "Katy pls delete people experienced racism," and another agreed: "This ain't it."
Another person tweeted: "Wow... Ellen was nice to a huge celebrity. We can believe that."
Perry is one of a number of celebrities who have used their platforms to support DeGeneres during this time.
Led by her wife Portia de Rossi, DeGeneres has also been defended by music producer Scooter Braun, politician Ted Cruz, and polo champion Nacho Figueras.
There have been widespread calls to #ReplaceEllen on her namesake show this week, with British presenter James Corden rumored to be in the running.
However, this rumor has not generally been received well with others suggesting other suitable replacements like Laverne Cox, Wanda Sykes, and Ali Wong.