Elon Musk Asks if 'New Platform' Needed as Twitter Slammed on Free Speech
Tesla CEO Elon Musk asked his followers on Twitter if a "new platform" is needed after he criticized the social media giant over free speech.
"Is a new platform needed?" he asked Saturday afternoon after taking a hit at Twitter and accusing the platform of "failing" to follow free speech rules.
"Given that Twitter serves as the de facto public town square, failing to adhere to free speech principles fundamentally undermines democracy. What should be done?" he wrote in an earlier tweet.
Musk, who has 7.9 million Twitter followers, on Friday said "free speech is essential to a functioning democracy" and asked his followers in a poll if they believe "Twitter rigorously adheres to this principle?"
More than 2 million Twitter users responded to the poll in which 70 percent said the platform doesn't adhere to free speech principles, while 29.6 percent think otherwise.
His poll question gained traction on Twitter as it was liked over 145,000 times and retweeted 38,500 times by Saturday afternoon. Also, some users asked him to buy Twitter or build another platform.
"Buy this one!!!" Christina Pushaw, the spokesperson for Florida's Republican Gov. Ron DeSantis, responded to Musk's question about whether another platform is needed.
Similarly, former CIA analyst Buck Sexton responded "Yes" to Musk's question, adding "buy twitter or please build one. Save the country from these psycho Silicon Valley libs."
On March 14, Musk tweeted a controversial meme that joked about people who are in solidarity with Ukraine as it continues its fight against the Russian invasion that began last month.
The Tesla CEO shared a famous meme that shows a man, also known as the NPC Wojak meme, holding the Ukrainian flag and standing in front of multiple LGBTQ+ flag designs. The meme was captioned: "I support the current thing."
The tweeted meme appears to joke about those who are supporting Ukraine by changing their display pictures on social media with pictures of the Ukrainian flag, or with other flags related to LGBTQ+ issues.
His tweet gained mixed reactions on the social media platform as users criticized the use of LGBTQ+ flags in the meme design and his mockery of supporting Ukraine.
Tech reporter Adam Smith wrote in quotation marks, "urgh wanting peace in Ukraine is so mainstream."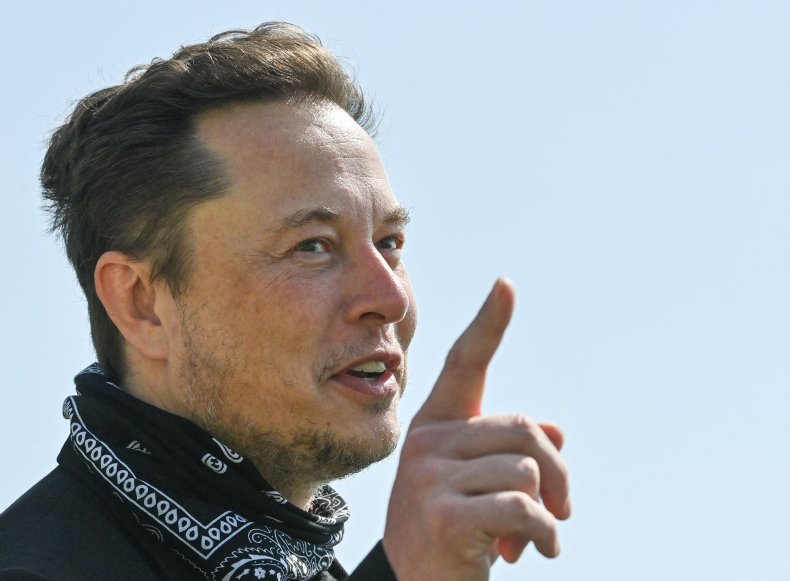 "Why must the most brilliant people always be so tragically flawed?" one person tweeted.
"Being LGBTQ+ isn't a trend and I see where ur coming but if it's getting too much," another Twitter user wrote.
However, Musk also expressed his support to Ukraine in another tweet on March 4 that read: "Hold Strong Ukraine."