Elon Musk Asks Twitter Followers if They Want 'Edit Button' After Stock Buy
After buying a large stake in Twitter, Elon Musk signaled how he may use his new sway over the social media platform by asking his followers in a tweet if they wanted an edit button.
Musk, the CEO of Tesla and SpaceX, purchased 73,486,938 shares, a 9.2 percent stake in Twitter, according to a securities filing. The tweet by the mercurial tech entrepreneur to his more than 80 million followers could indicate how Musk intends to use his new clout as the largest shareholder of the company.
"Do you want an edit button?" Musk asked in the tweet, offering users a response of "yse" (with "yes" misspelled) or "no" and a deadline of Tuesday to respond.
On Friday, April Fools' Day, Twitter said on its official account that it was "working on an edit button."
However, Twitter has done little to clear the question marks around whether it actually intends to allow users to edit their tweets or if the announcement was an April Fools' joke. Twitter earlier told Newsweek, "we cannot confirm or deny but we may edit our statement later."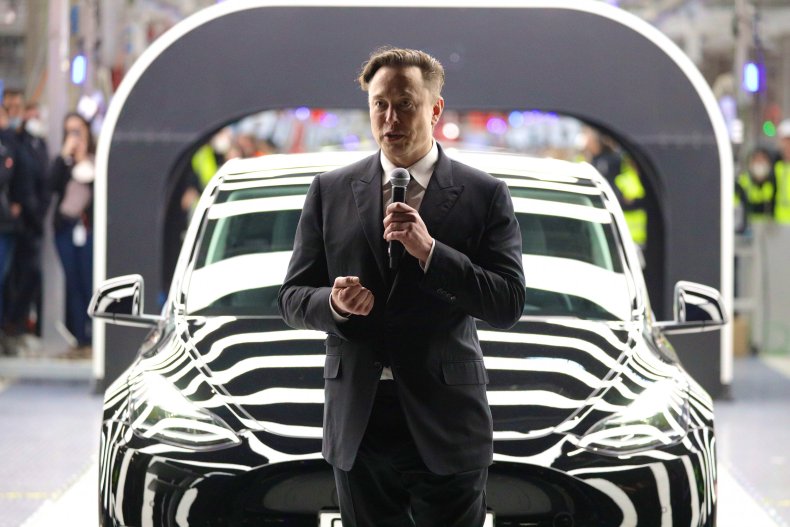 Many Twitter users have asked the platform to give users the ability to fix typos using an edit function. In January 2020, Jack Dorsey, the company's co-founder and then CEO, told Wired that Twitter would "probably never" add an edit button. He explained Twitter started as a text message service, where texts can't be taken back, and he wanted "to preserve that vibe."
But in November 2021, Dorsey stepped down from his perch as CEO.
Musk is now Twitter's largest outside shareholder, according to CNBC.
Since news broke of Musk's large Twitter share purchase, those discontent with the platform are hoping for change.
Conservatives asked Musk to halt what they've described as overbearing content moderation standards and to reinstate the banned account of former President Donald Trump. Others have asked him to crack down on disinformation and conspiracy theories that have flourished on the platform.
Last month, Musk took to Twitter to ask his followers if a new platform was needed after questioning if the social media giant was undermining free speech.
"Free speech is essential to a functioning democracy. Do you believe Twitter rigorously adheres to this principle?" Musk asked his followers on March 25, adding that "the consequences of this poll will be important. Please vote carefully."
However, Musk's reach within the company remains limited. He would need at least 50 percent of shares to have a controlling stake in the company needed to change day-to-day policies.
Newsweek has reached out to Twitter and Musk for comment.