Elon Musk Joins Donald Trump's Advisory Team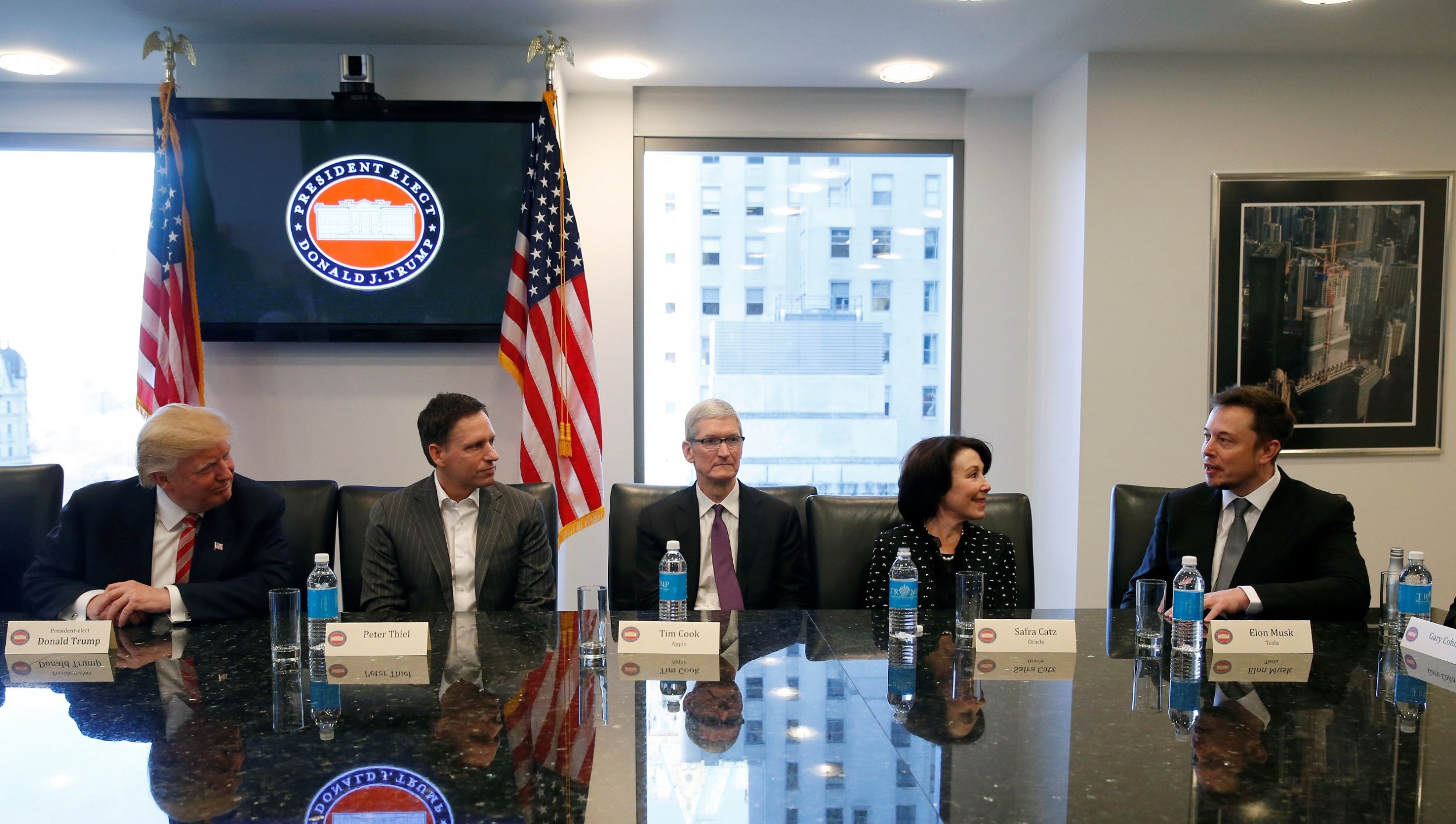 President-elect Donald Trump has named Tesla and SpaceX CEO Elon Musk as part of a business advisory team for his forthcoming administration.
Uber CEO Travis Kalanick and PepsiCo CEO Indra Nooyi will also form part of Trump's Strategic and Policy Forum.
"America has the most innovative and vibrant companies in the world, and the pioneering CEOs joining this forum today are at the top of their fields," Trump said in a statement.
"My administration is going to work together with the private sector to improve the business climate and make it attractive for firms to create new jobs across the United States from Silicon Valley to the heartland."
The announcement came ahead of a meeting between Trump and leaders of the tech industry at Trump Tower in New York on Wednesday.
Among those in attendance was Apple CEO Tim Cook, Amazon CEO Jeff Bezos and Google co-founder Larry Page. The companies represented at the meeting had a combined market capitalization in excess of $3 trillion.
Musk has previously been outspoken on climate change issues, in contrast to Trump who tweeted in 2012: "The concept of global warming was created by and for the Chinese in order to make U.S. manufacturing non-competitive."
Trump has also faced criticism for threatening to pull out of the 2015 Paris climate agreement.
During Trump's presidential campaign, Musk said that Trump "doesn't seem to have the sort of character that reflects well on the United States."