Elon Musk Hits Back at Bernie Sanders' Criticism Over Coronavirus Stimulus Package
Tesla CEO Elon Musk has hit back at criticism from Democratic Senator Bernie Sanders, who branded the billionaire a "hypocrite" on Saturday regarding his opposition to a new government coronavirus stimulus package.
On Friday, Musk said in a tweet: "Another government stimulus package is not in the best interests of the people imo."
In response to this tweet, Sanders criticized Musk on Saturday, pointing out how the entrepreneur's companies have received large government subsidies—which total almost $5 billion, according to The Los Angeles Times.
"What a hypocrite. Elon Musk has received billions in corporate welfare from U.S. taxpayers. Now he wants to stop 30 million Americans who lost jobs from receiving $600 a week in unemployment benefits, while his wealth has gone up by $46.7 billion over the past 4 months. Pathetic."
But on Tuesday, the Tesla CEO posted further comments on Twitter addressing Sanders' criticisms.
One Twitter user posted, "Bernie's programming logic: If (Billionaire) Then (Bad)" to which Musk replied—"What [Sanders] doesn't appear to appreciate is that government is just a monopolist corporation in the limit."
"The government has the most money by far. They talk in trillions," Musk tweeted.
Sanders did not address further tweets made by Musk on Friday, in which he said that stimulus packages "are jammed to gills with special interests earmarks."
In fact, The New York Times reported earlier this year that the first $2 trillion coronavirus stimulus package included provisions that stand to benefit specific industries and interest groups.
In the series of tweets on Friday, Musk said: "If we do a stimulus at all, it should just be direct payments to consumers."
"As a reminder, I'm in *favor* of universal basic income. Goal of government should be to maximize the happiness of the people. Giving each person money allows them to decide what meets their needs, rather than the blunt tool of legislation, which creates self-serving special interests."
One Twitter used suggested that a $2 trillion stimulus package divided up by all the 330 million people in the United States would have given every single American around $6,000.
"Yeah, would have been way better just to send everyone $6k," Musk replied.
Musk's latest comments come as Tesla revealed on Tuesday that the company had benefited from the government's original COVID-19 stimulus package, Reuters reported.
"As part of various governmental responses to the pandemic granted to companies globally, we received certain payroll related benefits which helped to reduce the impact of the COVID-19 pandemic on our financial results," the company said in a regulatory filing.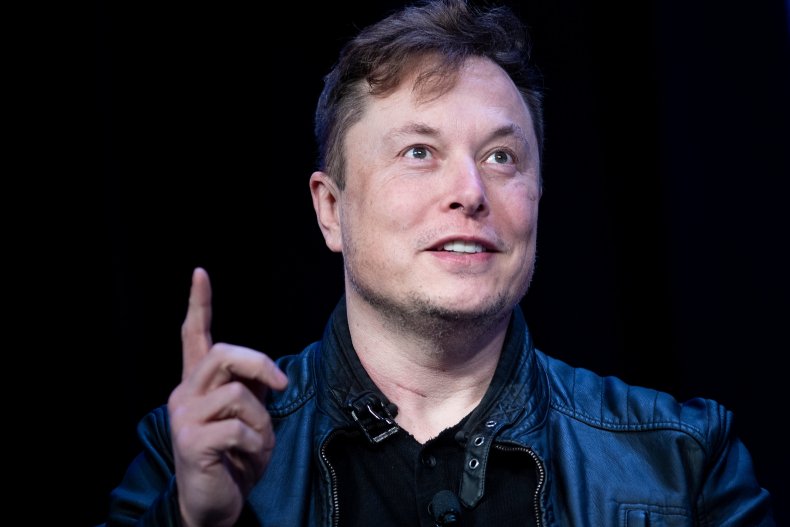 Earlier this month, Travis County in Texas voted to give tax breaks to Tesla worth nearly $15 million if it builds a $1.1 billion vehicle factory in the area, CNBC reported.
On Monday, Senate Republicans released a new $1 trillion coronavirus stimulus proposal, setting up negotiations with Democrats over the coming days.
Newsweek has contacted Tesla's press office for comment.