'Doing My Part': Elon Musk Birth Rate Concerns Resurface Amid Twins Report
Elon Musk once expressed concerns about the falling birth rate in the U.S.—before quipping that he was doing his part to boost the population.
The Tesla and SpaceX CEO's comments on the issue have resurfaced following a report by Business Insider that Musk quietly welcomed twins in November with Shivon Zilis, an executive at his artificial intelligence company Neuralink.
Musk, 51, is now known to have nine living children—five with his ex-wife, Justine Wilson, including one set of twins and one set of triplets; two with Zilis, and another two with singer Grimes, real name Claire Boucher.
Early in their marriage, Musk and Wilson welcomed son Nevada Alexander in 2002. He died of sudden infant death syndrome at 10 weeks old.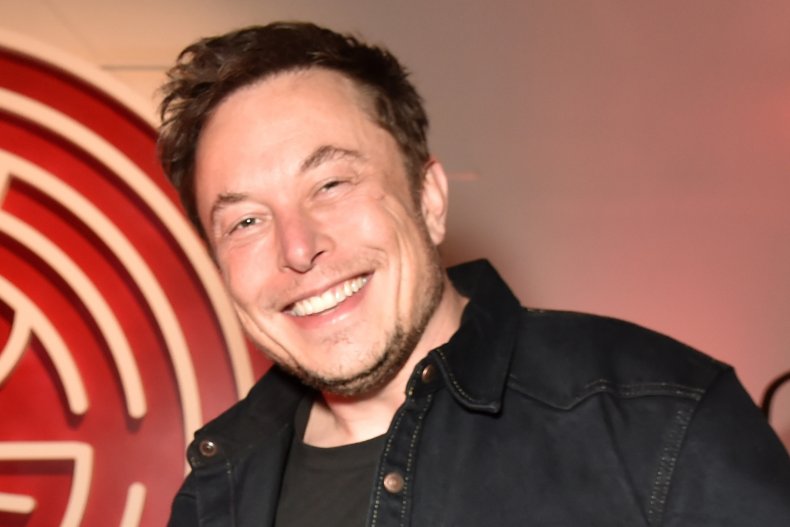 News of the baby twins' November arrival was all the more notable because Musk and Grimes welcomed their daughter, Exa Dark Sideræl, via surrogate in December 2021. The exes also share 2-year-old son X Æ A-Xii.
As with the arrival of Musk's twins, the birth of his daughter with Canadian-born singer Grimes was kept quiet, only being publicly revealed months later.
Since the report about the baby twins was published on Wednesday, renewed attention has been paid to one of Musk's Twitter threads, in which he shared a graphic attributed to the Wall Street Journal on the declining population of the U.S.
"USA birth rate has been below min sustainable levels for ~50 years," the businessman wrote on May 24. "Past two years have been a demographic disaster."
Noting his own contribution to the country's population, South African-born Musk added: "I mean, I'm doing my part haha."
Musk, who is the richest person in the world with an estimated fortune of $219 billion, went on to note of his sizable family: "This is highly unusual btw. Statistically, the richer someone is, the fewer kids they have."
In one of the tweets added to his thread, he commented: "Civilization sterilized."
He also said: "Contrary to what many think, the richer someone is, the fewer kids they have. I am a rare exception. Most people I know have zero or one kid."
"It's amazing how many people out there are dead set on *not* having children," one person wrote in the thread, prompting Musk to respond, "Yeah," alongside a disappointed face emoji.
Meanwhile, another asked Musk how much of a priority the declining population should be treated as, writing: "Where is this ranked on your biggest worries?"
"It's a bigger risk than AI, so I'd put it at #1," Musk responded. "If these trends continue, humanity will cease to exist."
"Elon, any ideas on how we can reverse this trend?" enquired another person involved in the discussion.
"Have kids!" Musk said, as he reiterated his stance on human reproduction.
The Twitter thread has been met with a flood of comments over the past several hours following the news about his twins.
Musk told The New York Times in 2020 that he doesn't play a prominent role in his children's lives when they are very young. "Right now there's not much I can do. Grimes has a much bigger role than me right now.
His family life drew headlines earlier this year, when it was reported that one of his children with Wilson is seeking to disassociate herself from her father.
Court documents filed in California in April show that Elon Musk's child has petitioned for a new name in order to reflect their new gender, and to cut ties him as she does not wish to be related to him in "any way, shape or form."
The 18-year-old's new name is Vivian Jenna Wilson, having taken her mother's last name.