Grimes Silent as Elon Musk's Secret Twins With Another Woman Reported
Grimes has yet to break her social media silence, amid reports that her ex-boyfriend quietly welcomed twins with Shivon Zilis, an executive at his artificial intelligence company Neuralink, weeks before the arrival of his second child with the singer.
Tesla and SpaceX CEO Musk, 51, is now known to have nine living children—five with his ex-wife, Justine Wilson, including one set of twins and one set of triplets; two with Zilis, and another two with singer Grimes, real name Claire Boucher.
Early in their marriage, Musk and Wilson welcomed son Nevada Alexander in 2002. He died of sudden infant death syndrome, or SIDS, at 10 weeks old.
In court documents filed in Austin, Texas and obtained by Business Insider, it is stated that the baby twins were born in the state capital in November 2021. Musk and Grimes welcomed their daughter, Exa Dark Sideræl, via surrogate in December 2021.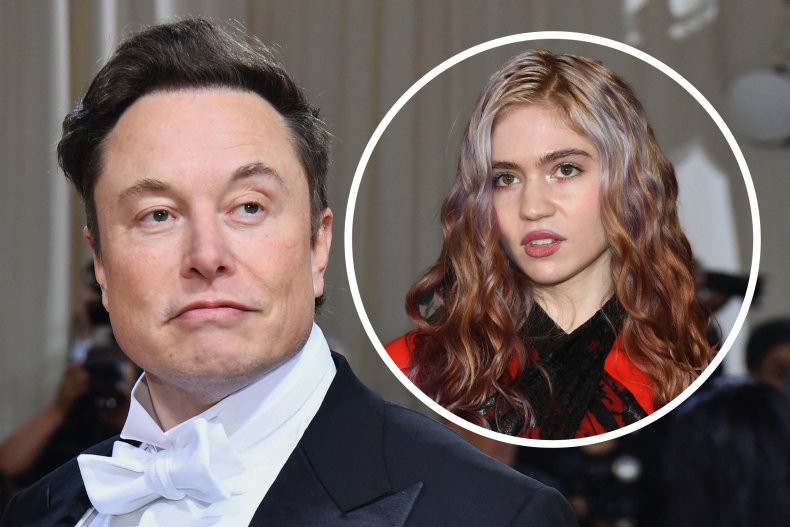 Musk and his now ex-girlfriend Grimes also share 2-year-old son X Æ A-Xii. The birth of their daughter was kept quiet, only being publicly revealed months later.
Grimes has not posted on Instagram since June 20, promoting her music in a post that was also shared on Twitter on the same date. She returned to Twitter on July 2 to share a one-word response to another tweet, though she has since continued to like various tweets up until as recently as Wednesday.
The court documents, dated April 25, 2022, were filed by the parents who stated that they "would like the children to have their father's last name and contain their mother's last name as part of their middle name."
The request for the name change was reportedly approved by a judge in May.
Per The Guardian, Canadian-born Zilis, 36, studied economics and philosophy at Yale before working at IBM and then venture capital fund Bloomberg Beta. She was listed on Forbes' 30 Under 30 because of her reputation as a rising star in the realm of artificial intelligence.
Zilis' LinkedIn profile, which appears to have been taken down since news of the twins' arrival broke on Wednesday, lists her as the director of operations and special projects at Neuralink, which is working to create human-machine interfaces. She started working at Neuralink in May 2017.
Newsweek has contacted representatives of Musk, Neuralink and Grimes for comment.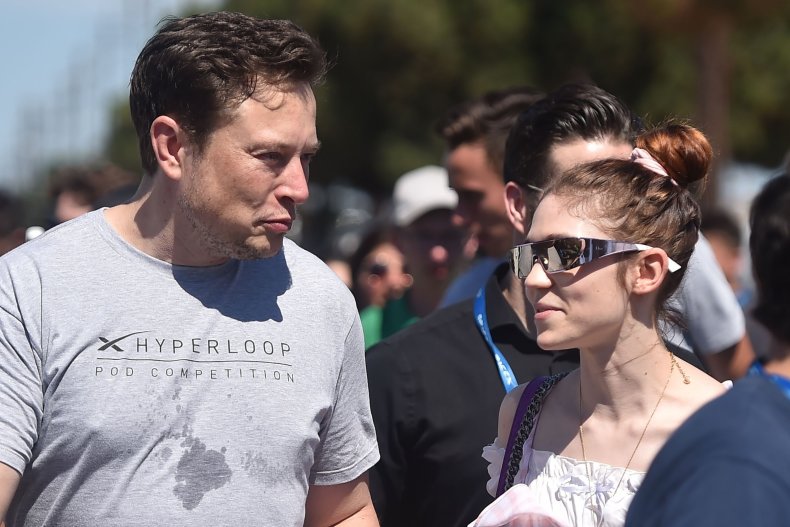 Musk's family life drew headlines earlier in 2022, when it was reported that one of his children with ex-wife Wilson is seeking to disassociate herself from her father, who is the richest person in the world with an estimated fortune of $219 billion.
Court documents filed in California in April show that Musk's child has petitioned for a new name to reflect their new gender and to cut ties with Musk as she does not wish to be related to him in "any way, shape or form."
The 18-year-old's new name is Vivian Jenna Wilson, as she takes her mother's name.
Musk, who previously dated Amber Heard, once joked about gender identity, tweeting back in July 2020: "Pronouns suck."
At the time, his comments received huge backlash online, while his then-partner Grimes also replied in a since-deleted tweet: "I love you but please turn off ur phone or give me a [call]. I cannot support hate. Please stop this. I know this isn't your heart."
Later that year, Musk was criticized once again for sharing a meme seemingly mocking people who put their pronouns in their online bios. Clarifying his stance, Musk tweeted on December 16, 2020: "I absolutely support trans, but all these pronouns are an esthetic nightmare."
He then pointed out a tweet sent by Tesla in 2017 highlighting that the company had received a perfect score for the fourth year in a row when it came to "LGBTQ equality."