Elon Musk Considering Super PAC to Back Centrist Candidates
Elon Musk said Wednesday that he plans to create a "Super Moderate Super PAC" that would back centrist candidates in the future.
"I'm thinking of creating a 'Super Moderate Super PAC' that supports candidates with centrist views from all parties," Musk, who has previously described himself as a "moderate," said on Twitter. He made the remarks in response to a Twitter user who asked if his political donations "will be evenly spread out, as you do always."
Super PACs are independent organizations that can raise unlimited amounts of money to campaign for or against office-seekers, unlike traditional candidate committees. They must, however, disclose their donors and list their expenditures.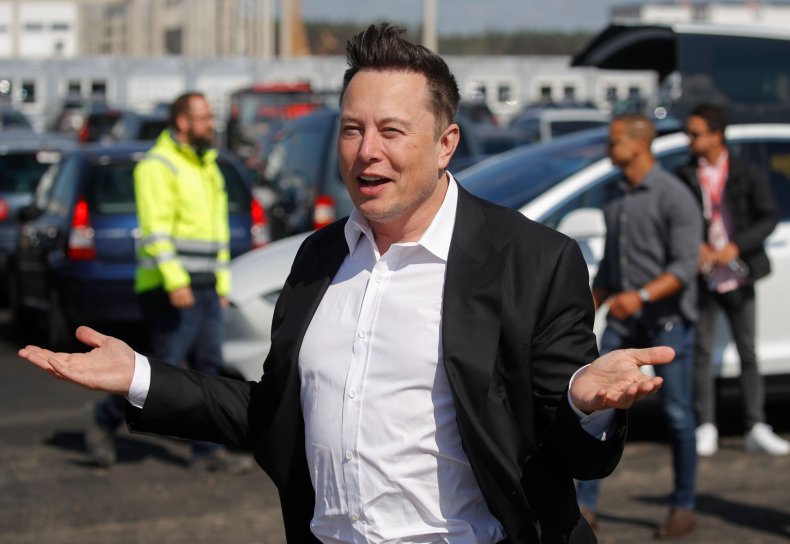 Last month, the SpaceX and Tesla CEO told CNBC that he had "no plans to create a super PAC" when pressed on whether he would do so ahead of November's congressional elections.
"No super PAC anything going on," Musk said. His latest comments come just days after he tweeted in support of electing "centrist candidates."
Former 2020 Democratic presidential candidate Andrew Yang asked Musk on Twitter on June 1 if he would consider rolling "ranked choice" polls on the social media platform. Musk, the world's richest man, is currently seeking to buy Twitter.
"Hey @elonmusk could you implement #RankedChoiceVoting for Twitter polls? That would be a game changer for lots of people. Thank you!!" Yang tweeted.
"Is this a reference to open primaries? I think those are a good idea," Musk responded. "I am in favor of anything that would result in more centrist candidates being elected!"
Musk on Wednesday also said that he is leaning toward voting for Florida Governor Ron DeSantis for president, should he run for office in 2024.
"I voted for Mayra Flores – first time I ever voted Republican. Massive red wave in 2022," wrote Musk, referring to the Texas Republican who beat Democrat Dan Sanchez in a special election on Tuesday to serve as the first Mexican-born congresswoman in the U.S.
When asked by a Twitter user whether he would vote Republican in 2024, Musk responded, "tbd (to be decided)," adding in another tweet, "I supported Yang last time, but DeSantis has a better chance of winning."
DeSantis hasn't indicated whether he plans to run for office in the 2024 presidential election, although he is seen as a top contender.
Newsweek reached out to DeSantis' office for comment.