Elon Musk Seen With 'Elvis' Actress Natasha Bassett: What We Know
Elon Musk has been romantically linked with Australian actress Natasha Bassett who is starring in the highly anticipated new movie, Elvis.
The Tesla CEO and richest man in the world, 50, famously had a high-profile relationship with Grimes, with whom he shares two children, son X Æ A-12 and daughter Exa Dark Sideræl. The musician revealed to Vanity Fair in March that they had split up.
Rumors that Musk began dating 29-year-old Bassett began circulating back in February when photos were published by Daily Mail of a "mystery woman" deboarding Musk's private plane in Los Angeles. HollywoodLife confirmed shortly afterward that the woman was Bassett.
Since then, several news outlets have reported on the budding romance with Page Six publishing photos of Musk and Bassett on vacation in St. Tropez during Memorial Day weekend.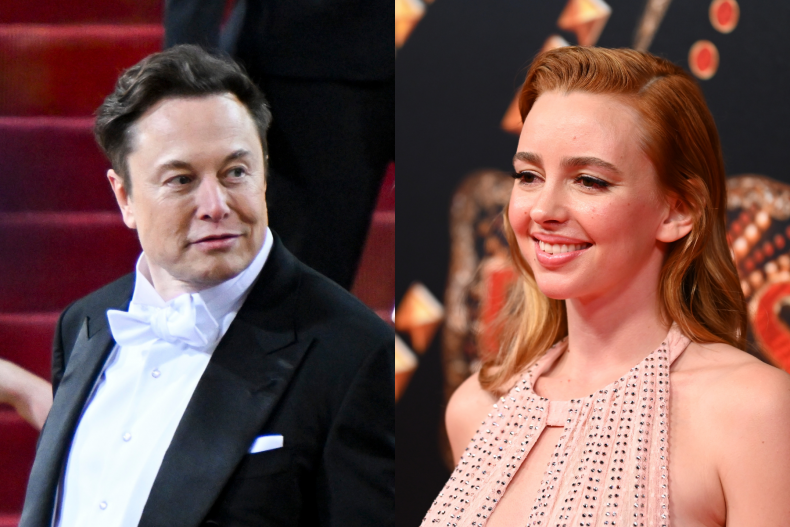 Musk's mother, Maye Musk, was photographed last month on the red carpet with Bassett at a screening of Elvis during the Cannes film festival at Palais des Festivals in France. They two appeared to have attended the event together.
Bassett is set to be propelled to worldwide fame now with her role in the Elvis biopic, which stars Austin Butler as the King of Rock n' Roll. The actress takes on the role of Elvis Presley's first girlfriend, Dixie Locke.
The Sydney-born actress also played Britney Spears in a TV movie, Britney Ever After, in 2017.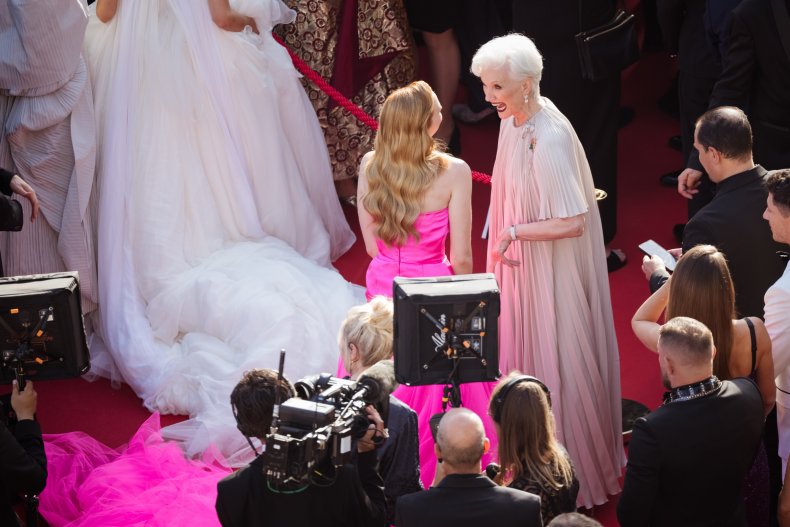 Speaking to Vogue Australia about her career in 2017, she said: "When you create something that truly affects people—whether it makes them laugh, cry or get really ticked off, whatever it may be—there's nothing better than trying to make some sense of the human condition through different complex characters and being able to share that with other people.
"The moments I'm on set collaborating with a group of people, who've become an instant family that I trust, make me very happy," she added.
Musk's apparent new romance comes as the billionaire tech mogul faced allegations of sexual misconduct last month, which he denied.
Musk refuted a sexual harassment allegation made against him by a former flight attendant for SpaceX's corporate jet fleet. Musk was accused of allegedly offering a flight attendant a horse in exchange for an erotic massage, leading to a $250,000 settlement.
"The attacks against me should be viewed through a political lens—this is their standard (despicable) playbook—but nothing will deter me from fighting for a good future and your right to free speech," Musk tweeted after the report was published by Insider.