How Elon Musk Is Helping Tom Cruise Go To Space
Tom Cruise is teaming up with Elon Musk for NASA's first narrative film which will see the actor head to space—yes really.
The Mission: Impossible star is taking movies to new heights with plans to film one out in the solar system in a ship owned by tech billionaire Musk.
Earlier this summer it was reported that Cruise was teaming up with Musk's company Space X for the project.
Deadline reported that the film is still in the early stages, but if the film is made on the International Space Station, it will be the first movie shot in space. Universal has now backed the $200 million film.
On Monday the Twitter for the Space Shuttle Almanac shared a photo of spacecrafts and countries set to launch from in the next three years, with a surprising revelation—under the October 2021 part of the chart it reads "SpaceX Crew Dragon."
It's accompanied by an image of a small spaceship beside it along with three names: SpaceX Pilot Lopez Alegria, Tourist 1 Tom Cruise and Tourist 2 Doug Liman.
Commander Michael Lopez-Alegria is confirmed to be piloting the flight.
It's not clear whether this means filming is taking place then, or if this is a flight to see how viable filming up there actually is.
NASA Administrator Jim Bridenstine tweeted about the project back in May.
"NASA is excited to work with @TomCruise on a film aboard the @Space_Station! We need popular media to inspire a new generation of engineers and scientists to make @NASA's ambitious plans a reality," he wrote.
Musk replied to Bridenstine's tweet, saying that the movie "should be a lot of fun!"
Cruise is set to reprise his role as Maverick in this year's Top Gun sequel, which is in post-production according to IMDb. Cruise will also return as Ethan Hunt in the upcoming Mission: Impossible 7 and 8.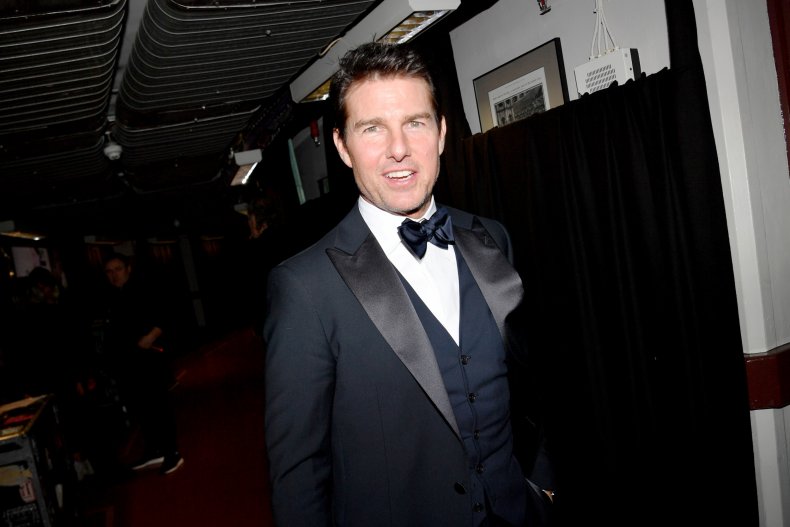 Filming for Mission: Impossible 7 ran into some trouble when a Norwegian cruise ship hired for crew to live during filming (due to the coronavirus pandemic) was reported to the local police over certain crew members not having the right work permits.
The Norwegian government previously announced that the cast and crew could skip the country's coronavirus quarantine rules in order to resume filming and stay on track for its November 2021 release date.
However, two unions in Norway have reported the cruise line to authorities, saying that if the cruise shop is being used as a hotel, then the Filipino crew onboard require work permits.