The Origins of Twitter's #StayWoke T-Shirts Mocked by Elon Musk
Elon Musk's ridicule of Twitter having #Stay Woke T-shirts in a closet has been criticized after the origin of the tees was revealed.
On Tuesday, the 51-year-old shared a video to his Twitter feed that has since gone viral with more than 13.5 million views.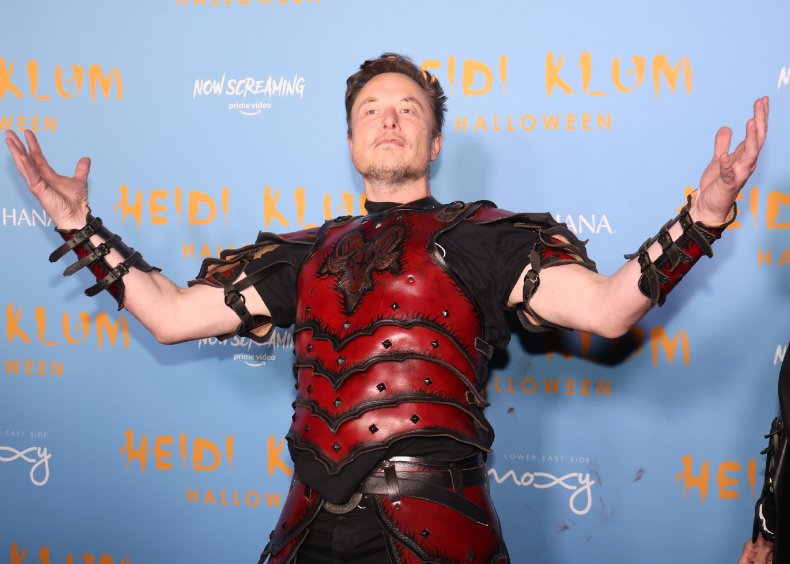 In the clip, he can be heard saying he found an "entire closed full of #woke T-shirts," while someone is heard laughing off-camera.
Musk captioned the video: "Found in a closet at Twitter Headquarter [for real]," with laughing emojis.
Since then, New York Times tech journalist Ryan Mac posted a series of tweets explaining the reason why the tees were made and why they were on Twitter's premises.
Mac wrote that the T-shirts were made to bring awareness toward the killing of Michael Brown, an 18-year-old who was shot and killed in Ferguson, Missouri, by police officer Darren Wilson in 2014.
Sharing a screenshot of Musk's video, Mac captioned the picture: "Elon Musk has said he's about context on tweets, so here's context for these shirts: They came from Twitter's Black employee resource group and were popularized by Jack Dorsey [Twitter founder and former CEO].
"Jack wore a version around to conferences to support the group (and was sometimes ridiculed for it)."
Mac continued: "Jack had been to Ferguson, following the killing of Michael Brown, in his home state of Missouri.
"The #Stay work messaging was twofold 1) A call for awareness to the disproportionate police violence against Black people and 2) support for Black Employee and Black Twitter."
In follow-up tweets, Mac added that Jack Dorsey was proud of the messaging and, as well as being available for sale, the tees were provided as free merchandise at tech conferences.
In another critical tweet of Musk, Mac wrote: "For Musk and his advisers, it's an opportunity to make some political point. Which, sure, he owns Twitter now.
"But he should consider the communities he's ridiculing here that have made Twitter, the company and the social network, what it is today," he added.
Since his takeover of the company in October, Musk has publicly expressed his concerns and his determination to improve the social-media platform.
However, Musk has been criticized for firing Twitter executives and thousands of company employees since October.
Musk also has received a mixed response to his Blue Verified plan. This is a subscription service in which users must pay $8 a month for the blue checkmark next to their account name.
Shortly after the mass firing was announced, two pranksters pretended to be fired engineers to reporters outside the company's San Francisco headquarters.
The duo said they were called Rahul Ligma and Daniel Johnson, but had never even worked at Twitter. Musk himself tweeted that the prank was "one of the best trolls ever."
On Tuesday, the billionaire tweeted a photo of himself between two men with nametags that read "Rahul" and "Daniel." The trio posed in front of a large Twitter logo, and the caption read: "Welcoming back Ligma & Johnson!"
However, there was widespread criticism of Musk for joking about firings when his employees were losing their jobs in the shake-up.
Newsweek has contacted Twitter for comment.