Elon Musk Sells $150+M in Tesla Stock Options, Shares, SEC Documents Show
Tesla, Inc., founder and CEO Elon Musk sold off an additional $150 million of his stock options in the company Monday, SEC filings showed.
The sale came just one day after Musk sparred with Senator Bernie Sanders (I-Vt.) over the centibillionaire and others like him paying their fair share of taxes.
Musk, the richest person in the world, worth a reported $266.9 billion, responded to a tweet from Sanders on Sunday by mocking the 80-year-old senator's age and telling him that he "[keeps] forgetting that you're still alive."
"Want me to sell more stock, Bernie? Just say the word," Musk later added.
Despite the seemingly sarcastic tweet, Musk appeared to be a man of his word, as he filed paperwork Monday to sell off 2.1 million Tesla stock options and over 148,000 shares of Tesla stock, altogether worth just north of $150 million.
This was not the mogul's only transaction, as Reuters has reported that Musk has sold over $930 million of Tesla stock in the past week to comply with tax withholding obligations.
In total, the mogul has reportedly sold over $6.9 billion worth of his shares in the rising company. In September, the electric car corporation became just the sixth-ever U.S. brand to be valued at over $1 trillion.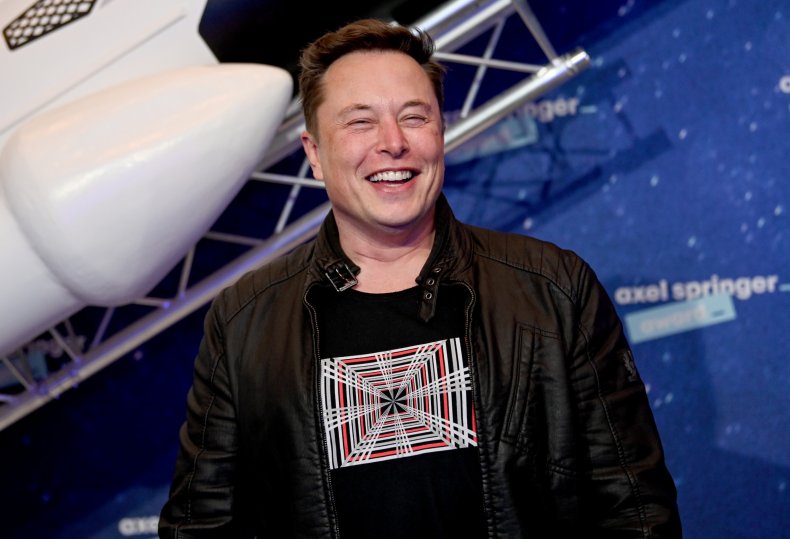 Musk has received criticism for appearing to mock those who advise him to sell off additional shares of Tesla or pay more in taxes and sending out sarcastic social media posts regarding his immense wealth.
He even polled his 63.8 million Twitter followers in regards to a sale, asking them whether he should sell 10 percent of his stake in the company.
Over 3.5 million people replied to the poll, and nearly 60 percent of respondents agreed that Musk should sell off the stake.
This latest series of events is not the first time that Musk and Sanders have sparred.
Sanders, considered one of the most progressive senators in Congress, has long gone after Musk and the extremely wealthy for their refusal to pay more in taxes.
"We are in a moment in American history where two guys ... own more wealth than the bottom 40% of people in this country. That level of greed and inequality is not only immoral. It is unsustainable," Sanders previously tweeted.
Sanders has also taken aim at another one of Musk's self-founded companies, SpaceX, which recently launched the first all-civilian spaceflight. The senator has argued that vast wealth should not be spent on space tourism when there is still significant inequality on Earth.
Musk shot back that he was "accumulating resources to help make life multiplanetary & extend the light of consciousness to the stars."
Even after selling off as much of the company as he has, the South African-born Musk still remains the wealthiest person in the world, and he holds that title by a significant margin.
Amazon founder and executive chairman Jeff Bezos, the second-wealthiest person in the world, is worth a reported $204.2 billion. Rounding out the top three is Bernard Arnault, the chairman of luxury goods conglomerate LVMH, who is sitting on a reported $199 billion.
Newsweek has reached out to Sanders' office for comment.