Elon Musk Says Bitcoin 'Almost as BS' as Regular Money after Tesla Buys Cryptocurrency
Elon Musk has said Bitcoin is "almost as BS" as regular money after his company Tesla purchased $1.5 billion worth of the cryptocurrency.
The entrepreneur's comments came after Changpeng Zhao, CEO of the Binance trading platform, said he was "surprised" Musk was so "gung-ho" about Dogecoin—another form of cryptocurrency widely regarded as a joke.
Both Bitcoin and Dogecoin have rallied to record highs this year, after tweets from high-profile figures including Musk, U.S. rapper Snoop Dogg, and Gene Simmons of glam-rock legends Kiss.
Speaking to Bloomberg Asia on Friday, Zhao said: "I'm surprised Elon is so gung-ho on Dogecoin but I think, look, this is the decentralized free world, right? Anybody can like anything, he can like Dogecoin for any reason he likes.
"I strongly believe that he's not really associated with Dogecoin in any way. Dogecoin is one of those coins that started as a joke, but it's getting a lot of popularity over time, just for various reasons that nobody expected.
"So I think Elon really likes it. The fact, though, is that Tesla bought Bitcoin, not Dogecoin."
Musk took to Twitter to address Zhao's comments. Addressing his support of cryptocurrencies, the billionaire wrote: "To be clear, I am not an investor, I am an engineer. I don't own any publicly-traded stock besides Tesla.
"However, when fiat [regular] currency has negative real interest, only a fool wouldn't look elsewhere. Bitcoin is almost as BS as fiat money. The key word is 'almost'."
He also said Tesla's Bitcoin purchase is "not directly reflective of my opinion."
The Tesla CEO has previously said that while his tweets about Dogecoin are a joke, he is a "supporter" of Bitcoin.
Musk, while claiming he has purchased Dogecoin for his baby son, has also tended to share memes rather than reveal any major investments in the cryptocurrency.
He tweeted last Sunday that Dogecoin would "get my full support" on the condition that "major Dogecoin holders sell most of their coins."
At the time of writing Dogecoin was worth $0.056, up 9.3 percent in the last 24 hours, according to CoinDesk. It rose to a record high of over $0.080 on Tuesday and Wednesday last week.
Bitcoin is currently worth $51,780, bringing its market cap to nearly $1 trillion.
Speaking to Bloomberg, Zhao batted aside concerns that the current rally around Bitcoin is speculative, saying: "I definitely think this is just a reflection of how mainstream Bitcoin has become, and I think we're just seeing the tip of the iceberg, to be honest."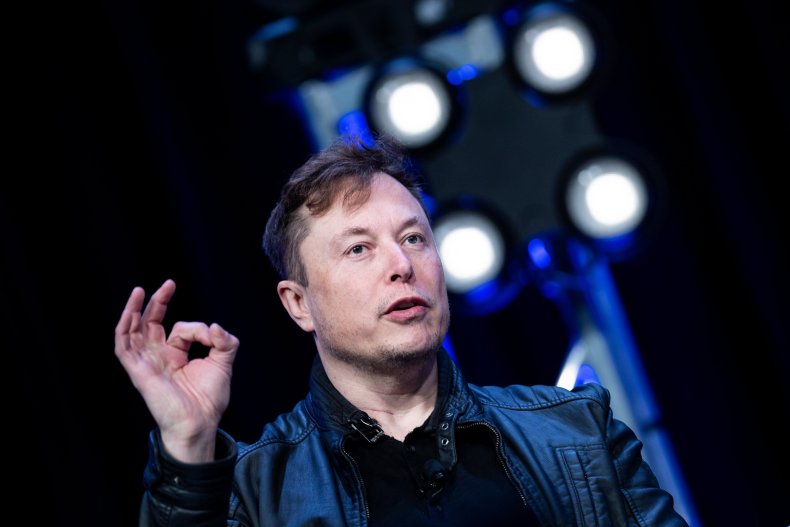 Correction Feb. 19, 2021, 1:47 p.m. EST: A previous inaccurately version of this story listed Dogecoin at $0.56, with a high of $0.80.