Elon Musk Goes on Trial, Accused of Defrauding Tesla Investors
Elon Musk is expected to be present in a San Francisco court this week, as part of a class-action securities fraud trial stemming from 2018 tweets, in which the billionaire floated the possibility of taking his car company Tesla Inc. private.
On August 7, 2018, Musk tweeted that he was "considering taking Tesla private at $420" per share, in a deal that would be valued at around $72 billion.
Glen Littleton, an investor, sued Musk, Tesla and members of the company's board, alleging that the tweets in question cost investors billions by sparking dramatic fluctuations in the prices of Tesla stock, options and bonds.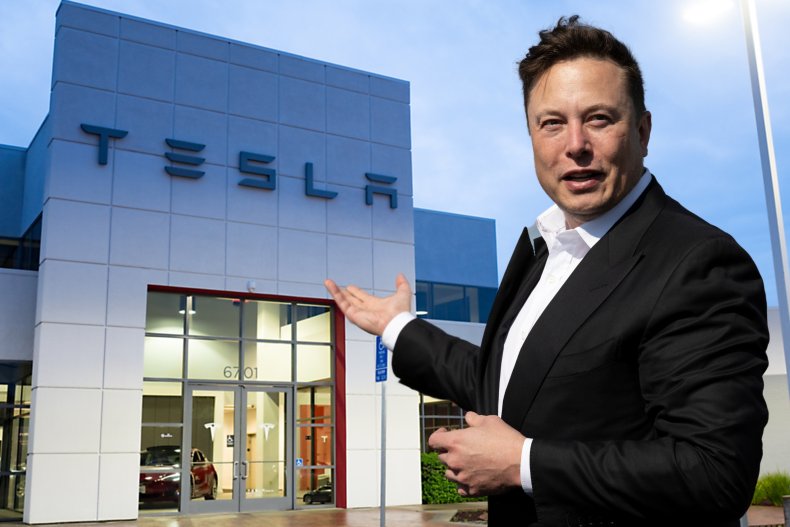 Musk said in court papers that he was considering taking the Tesla private and believed that he had the backing of Saudi Arabia's sovereign wealth to complete the deal, The Wall Street Journal reported. However, the deal never materialized.
U.S. District Judge Edward Chen has ruled that the tweets from Musk, who now owns Twitter after his deal to take over the platform was finalized in late October, were not true and were recklessly shared.
Jury selection—in search of nine jurors and six alternates out of roughly 190 candidates—will begin on Tuesday for the trial, which is scheduled to run through February 1. Musk could take the stand as early as Wednesday.
Ahead of the trial, Musk had unsuccessfully requested that the trial be moved to Texas, claiming that potential jurors in California could be biased against him.
This is not the first time those same tweets have landed Musk in hot water. Back in 2018, the businessman settled a securities fraud charge brought by the U.S. Securities and Exchange Commission (SEC) over the post. The SEC argued that Musk used his Twitter account to manipulate the price of Twitter shares.
Court papers related to the case, filed in the Southern District of New York when Musk attempted to appeal the decree in 2022, alleged that "Musk published a series of false and misleading statements to millions of people, including members of the press, using the social media platform Twitter."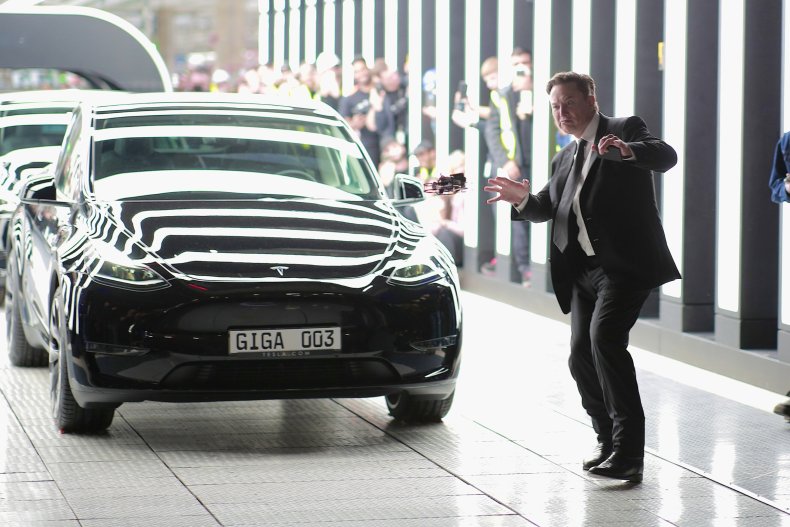 The papers continued: "In particular, the SEC alleged that in August 2018, Musk tweeted to his then over twenty-two million Twitter followers that he could take Tesla, Inc. ('Tesla') private at $420 per share (a substantial premium to its trading price at the time), that funding for the transaction had been secured, and that the only remaining uncertainty was a shareholder vote.
"The tweet allegedly was false: Musk had not discussed specific deal terms with any potential financing partners, and he knew the potential transaction was uncertain and subject to numerous contingencies.
"His tweets caused Tesla's stock price to jump by over six percent on August 7, 2018 and led to significant market disruption."
The consent decree, which Musk has since attempted to appeal, stated he had to "comply with all mandatory procedures implemented by Tesla regarding (i) the oversight of communications relating to Tesla made in any format including posts on social media (e.g., Twitter) and on Tesla's website" and "the pre-approval of any such written communications that contain, or reasonably could contain, information material to Tesla or its shareholders."
As a result, South African-born Musk requires oversight before tweeting about Tesla by an experienced securities lawyer employed by the company.
The Twitter CEO's attempt in April 2022 to appeal the consent decree was denied by District Judge Lewis Liman of the Southern District of New York, who stated:
"Musk argues that the consent decree in this case should be terminated because it intrudes on Mr. Musk's First Amendment right to be free of prior restraints...has been misused to launch endless, boundless investigation of his speech...and was extracted from Musk through the exercise of economic duress.
"None of the arguments hold water."
Newsweek reached out to representatives of Musk and Tesla for comment.