Elon Musk Trolled by Satire Site During Spat Over Zodiac Killer Meme
Elon Musk traded jabs with the Twitter account of satirical magazine Hard Drive on Monday, resulting in a back-and-forth that saw the billionaire repeatedly insulted.
The Tesla and SpaceX CEO, 50, unwittingly started the war of words when he shared the headline to a Hard Drive article about a notorious serial killer titled "Zodiac Killer Letter Solved by Opening It With VLC Media Player."
Musk, who recently launched a controversial bid to purchase Twitter, added the caption "Nichememe," a term normally used to indicate a meme that resonates with just the person who read it.
While many of Musk's almost 96 million followers interacted with the since-deleted tweet, a message was sent to the entrepreneur from the Hard Drive account that read: "hey i'll give u a horse if u stop cropping our name off our articles."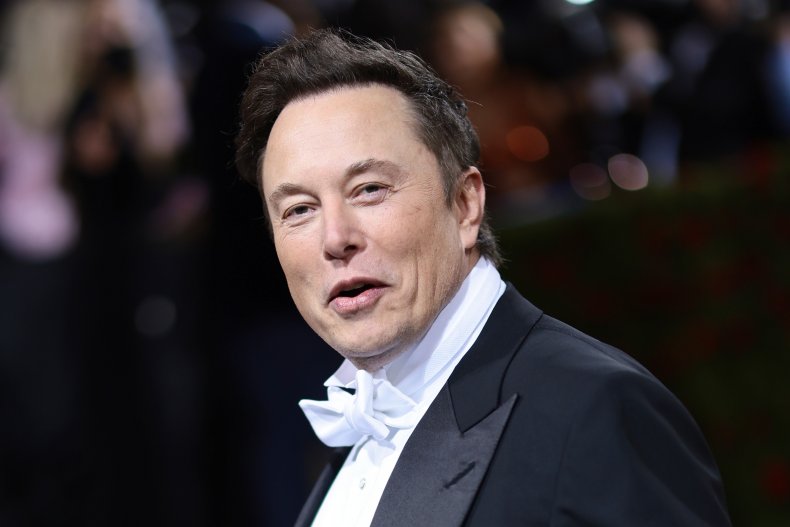 The comment appeared to reference Insider's recent report that Musk was accused of sexual misconduct after he allegedly offered a flight attendant a horse for an erotic massage in 2016. It led to a $250,000 settlement, according to Insider. Musk has previously denied the allegations, calling the report a "politically motivated hit piece."
Not backing down, Musk responded: "Well, if you make something that looks like a meme & someone (not me) crops off your name, so it goes.
"Also, this is only a 6/10 meme, so maybe step down from that high horse! The selfless art of anonymous meme creators is something to be admired."
Hard Drive shot back: "ok well lemme know what you think about this one," sharing a link to another of its satirical articles bearing the headline "Elon Musk Admits He Wants to Travel to Mars Because No One Hates Him There Yet."
"Less funny than SNL on a bad day," Musk wrote back. "This could make a drunk person sober. Try harder!"
Without missing a beat, the Hard Drive account shared a picture of Musk in costume during his Saturday Night Live appearance back in 2021, writing: "well you're the expert on SNL's bad days."
"The reason you're not that funny is because you're woke," Musk informed Hard Drive. "Humor relies on an intuitive & often awkward truth being recognized by the audience, but wokism is a lie, which is why nobody laughs."
While the exchanges between the two accounts had all but died down at that point, Hard Drive appeared keen to get the last word, sharing a link to an article headlined "Elon Musk Offers to Buy Rake He Stepped On."
In an another, titled "Hard Drive Apologizes to Elon Musk for Dunking on Him Too Hard," the publication shared a decidedly tongue-in-cheek peace offering.
"Ultimately, we hear Mr. Musk's assessment about woke comedy," read the article. "When we wrote about the Zodiac Killer, we should have considered that our joke could be potentially alienating to readers who support—or were—the 1960s mass murderer who was never caught by police."
The article continued: "Comedy should always leave room for differences of opinion on serial killers and also VLC Media player, which was an unfortunate piece of collateral damage in the exchange.
"We hope that Mr. Musk will accept our sincerest apologies. We should have known that it was unwise to go toe-to-toe with a billionaire who's famous for his ability to deliver epic clapbacks to his critics (like when Mr. Musk called a diver who rescued children from a flooded cave a pedophile)."
This was a reference to a 2018 incident when young soccer players were trapped in a cave in Thailand. A caver involved in rescue attempts who Musk had called "pedo guy" sued him for defamation, but Musk won a court case, testifying that his use of "pedo guy" was not intended to mean "pedophile" and that his tweet was a "flippant insult".
"From now on, we vow to put aside petty quarrels and use our platform to highlight issues that really matter—like the reportedly 'nightmarish conditions' in Tesla factories, which have been likened to 'modern-day sweatshops.'," the article said.
Newsweek has asked Musk for comment.