Tesla Stock: What Happened to Share Price After Dip Following Elon Musk's Twitter Fights, 'Pedo Guy' Post
Update: 10:55 a.m. ET— Following a dip of about 3.5 percent on Monday, Tesla shares had risen to more than 1 percent in the first hour and a half of trading on Tuesday. Shares were selling at more than $314 at about 11 a.m. ET after closing at $310.10 on Monday following controversial tweets from the company's billionaire founder Elon Musk over the weekend.
Original story:
Tesla share prices rose nearly 1 percent to reach $312 in the first couple of minutes of market trading on Tuesday, but that could change by the time the market closes at 4:30 p.m.
The shares of the company dropped about 3.5 percent on Monday to close at $310.10 after company founder Elon Musk got himself into hot water on Twitter. After-hours trading leading into Tuesday had share prices falling below $308, right before the market was set to open.
Michael Bapis, partner and managing director of the Bapis Group at HighTower Advisors, told CNBC he's "no-touch" on Tesla, and that Musk's Twitter antics don't help matters.
"We've been bearish on the company for a while," he said, according to CNBC. "We're sticking with that stance. I mean, there's so much headline risk around them. They can't meet production, they're burning through cash."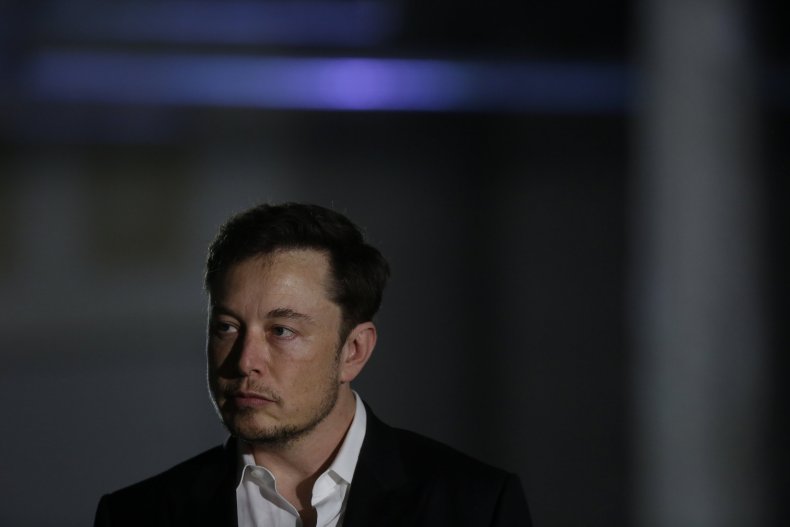 Musk garnered a fair amoung of ill-will after he launched a personal Twitter attack against one of the rescuers who helped save the Thai soccer team that had been stuck in a cave. Vernon Unsworth, a British cave diver, said Musk's mini-submarine—a contraption Musk came up with in an apparent attempt to rescue the trapped children—was little more than a PR stunt that had no chance of working. Musk responded on Twitter on Sunday with a tweet that implied Unsworth was a pedophile.
The billionaire tweeted that he would make a video proving his submarine would have worked then added, while referring to Unsworth, "Sorry pedo guy, you really did ask for it." When someone took issue with that tweet, Musk responded, "Bet ya a signed dollar it's true." He has since the deleted the posts.
James Anderson, a partner at Tesla's fourth-largest shareholder, called the Twitter posts "a regrettable instance," according to Time.
Unsworth said he was considering legal action.
"I believe he's called me a pedophile," he told The Guardian. "I think people realize what sort of guy [Musk] is."
Asked about potential legal action, Unsworth told reporters, as reported by The Guardian, "Yes, it's not finished."
This story will be updated throughout the day to reflect Tesla's share price.