Elon Musk Warned 'This Isn't Over' As British Diver Mulls Lawsuit Over 'Pedo' Tweet
A British diver who helped rescue 12 children and their coach who were trapped in a cave in Thailand is considering taking legal action against tech magnate Elon Musk who called him a "pedo" on Twitter.
The billionaire went to the Tham Luang caverns in Chiang Rai, Thailand, where he delivered a small submarine to help with the rescue. The aim of the 5-foot 6-inch rigid device was to protect the boys and give them oxygen.
But diver Vernon Unsworth, 63, said that it was a PR stunt which "had absolutely no chance of working" and told Musk to "stick his submarine where it hurts."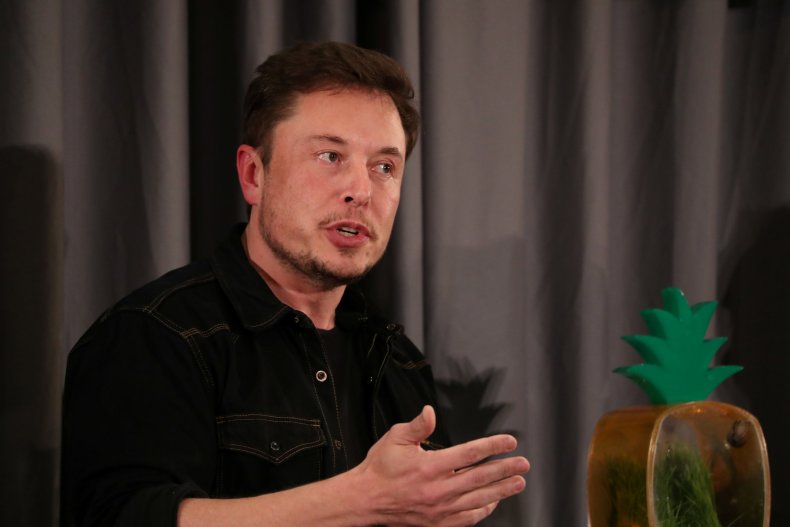 "He had no conception of what the cave passage was like… it wouldn't have gone round corners… It would not have made the first 50 metres into the cave," Unsworth said.
It appeared that Musk did not take kindly to the comments and said he would make a video proving his submarine could in fact reach the children. He tweeted: "Sorry pedo guy, you really did ask for it."
After a Twitter user took issue with Musk's comments, the billionaire responded: "Bet ya a signed dollar it's true." The tweets have since been deleted.
Unsworth told The Guardian he was "astonished and very angry" at the comments, which he considered to be an attack on the whole crew that helped in the rescue.
"I believe he's called me a pedophile," he said. "I think people realize what sort of guy [Musk] is." In response to whether he would take legal action, he told the newspaper: "Yes, it's not finished. I have a lot of support from people around the world astonished by his unfounded comments."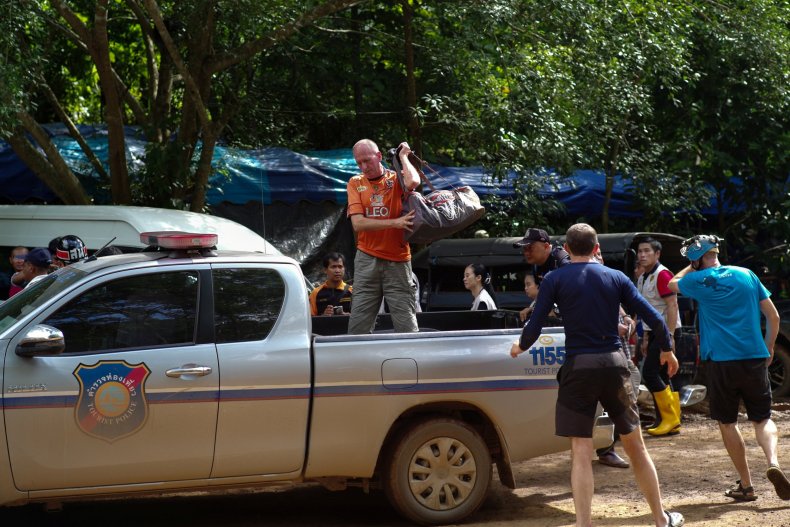 One Twitter user, Angus Johnston, wrote on the platform: "Elon Musk has 22 million followers, many of them fanboys. When he calls someone a child rapist because they challenge him online, his fans listen. Incredibly messed up. Incredibly dangerous."
Gary Weiss tweeted: "So what do you do with an S.O.B. like $TSLA CEO Elon Musk who smears people? Here's one suggestion… you sue them… Outcome: you win. P.S. Brit libel laws are harsh."
Only last week, Musk told Bloomberg he would be more restrained on Twitter, saying: "I have made the mistaken assumption—and I will attempt to be better at this—of thinking that because somebody is on Twitter and is attacking me that it is open season."
Unsworth lives in Thailand and rescuers said his knowledge of the cave system and his contacts helped him find the members of the Wild Boars soccer team and their coach after they became trapped inside on June 23.
One volunteer, former Thai Navy diver Saman Kunan, died after he fell unconscious while replenishing the oxygen supply in the cave, highlighting the dangerous nature of the rescue operation.
Unsworth told the AFP news agency he would decide whether he would take action when he goes back to the U.K. next week.
Meanwhile, the rescued boys are recovering well in hospital.
The headline of this article has been updated to reflect the nature of the potential lawsuit.