Elon Musk's Twitter Blue Check Marks for $8 Plan Sparks Backlash
Elon Musk on Tuesday received criticism after he laid out a few points of a new pay plan for Twitter users who want blue checkmarks.
"Twitter's current lords & peasants system for who has or doesn't have a blue checkmark is bulls***. Power to the people! Blue for $8/month," Musk, who formally acquired Twitter last week, tweeted.
Musk added his $8 check mark plan would adjust prices "by country proportionate to purchasing power parity" and would give Twitter "a revenue stream to reward content creators." Additionally, he said the pay plan would include additional benefits such as "priority in replies, mentions & search," the ability to post longer video/audio content and "half as many ads."
His plan drew complaints from many people who already have verified Twitter accounts—which are designated as legitimate with the blue check marks—including from figures of both sides of the political spectrum.
"Elon, this negates the whole idea behind the blue checkmark, which verifies that an account is official or legitimate," Jon Cooper, a prominent fundraiser for the Democratic Party, tweeted. "Users can already pay $4.99/month to get the benefits of Twitter Blue—this would simply be 'Enhanced Twitter Blue' for $8. That's fine, if that's your intent."
"I agree but there still should be a verification system for people who are frequently impersonated by fake accounts. I like the idea of a blue check for actual public figures (not obscure media people with 600 followers) and a different color for other verified accounts," conservative commentator Matt Walsh wrote.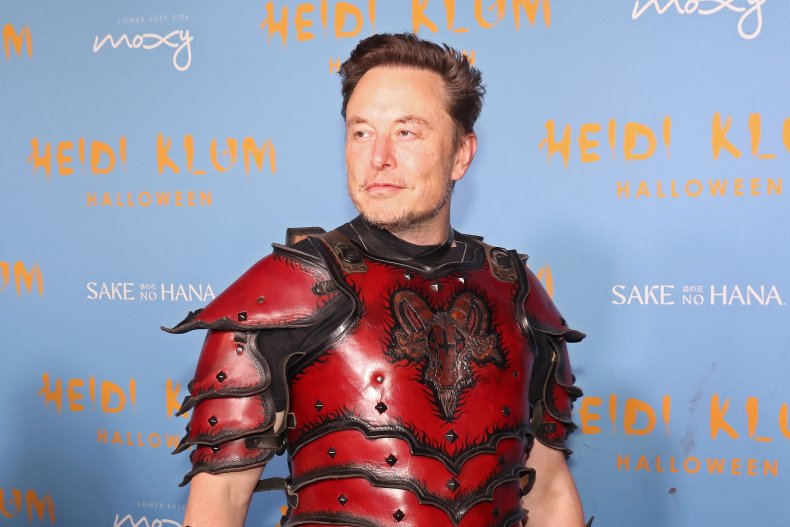 Ann Coulter wrote, "That isn't the purpose of the blue check mark!!! It's to confirm you are who you say you are. Now imposters can claim to be Gov. Ron DeSantis (or Elon Musk) for $8/month."
Jenna Ellis, a podcast host and former senior legal adviser to former President Donald Trump, told Newsweek that while she supports Musk's takeover of Twitter, she feels his new plan negates some of the "protection for public figures against impersonation" that blue checks provide.
"I'm not opposed to a subscription based system, because that also should provide more protection for users against arbitrary suspensions since we would be paying for a service," Ellis said in an email. "Elon is smart, and it seems like he's taking the pulse of his new customers and genuinely wants feedback and input, but I anticipate he and his lawyers will be very careful before he actually implements any of these ideas."
Ellis added, "I'm excited for the New Twitter and that this will level the playing field for everyone to participate in what has become the biggest forum for the free exchange of ideas."
Newsweek reached out to Musk for comment.