Elon Musk's Twitter Takeover Compared to Hell by Critics
Elon Musk officially took control of Twitter this week, and there are a number of people who have already expressed concerns over the purchase.
After months of back-and-forth negotiations, as well as online discourse regarding the deal, the Tesla mogul finalized a $44 billion deal and moved into the Twitter headquarters, already making waves by firing several top executives including CEO Parag Agrawal.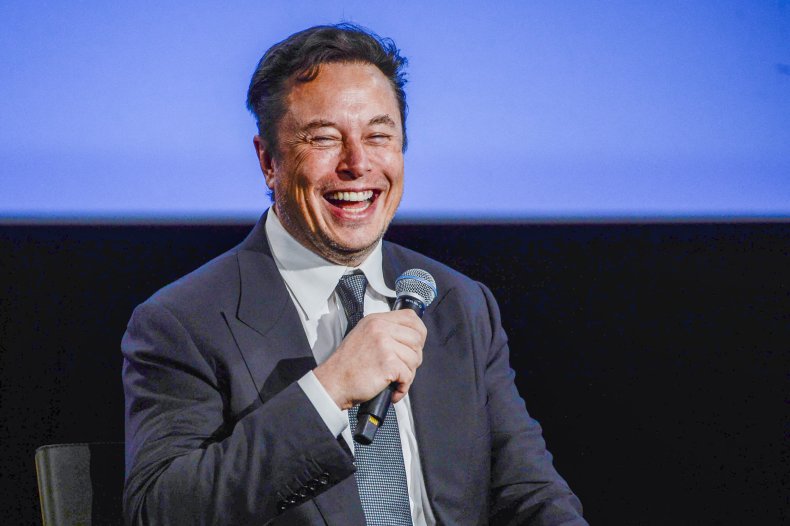 For months, many have worried that Twitter will become a hotbed for dangerous discourse as Musk has pledged that under his leadership, the platform will propagate free speech.
Twitter has been known to limit users or tweets due to guidelines against hate speech. Only a few weeks ago, Kanye West was suspended from his account for making remarks that were deemed antisemitic.
The rapper's account is once again publicly visible as of Friday.
On Friday, many conservatives, including Representative Marjorie Taylor Greene, applauded Musk, while others shared their fears and worries.
The Washington Post's technology reporter Taylor Lorenz wrote on Thursday, "It's like the gates of hell opened on this site tonight."
A professor, Chris Stedman, wrote, "Probably not leaving Twitter just like I didn't move to Canada. I'm used to living in hell..."
Many online have taken to tweeting derogatory terms since the takeover, one user writing several—including the n-word—and then saying, "I'm just so happy we can say it now."
In response, user and activist Po Murray questioned, "@elonmusk, Do you know the difference between free speech & hate speech?"
"Elon Musk buying Twitter is bad," wrote activist and former Ohio State Senator Nina Turner. "Billionaires owning media outlets is bad. Billionaires buying politicians is bad. We wonder why 'the rich get richer while the poor get poorer' remains true?"
"Fight for Twitter's soul has been going on for years. The right kept flocking to other echo chambers...but always came crawling back," tweeted journalist Otto English. "Big changes are coming and suspect we'll see a rush of left leaning people to other platforms. Also suspect reports of twitter death premature."
"Elon Musk is another man who desperately wants to be funny—and isn't and is joining with dark forces because of it," wrote TV writer Jen Kirkman. "So many people ruining society are unfunny failed comedians, unfunny wannabe comedians or unfunny popular comedians. Joe Rogan, Elon Musk, Gavin McInnes...."
Questions of whether to stay or go on Twitter have been echoing for several months, but some called for Democrats to remain firm on the app.
"Democrats," tweeted author Don Winslow. "Please do not leave Twitter. It's not the right time. It's not the right answer."
On the topic of leaving, musician Steven Van Zandt wrote that it was a "close call," whether he would remain on the platform now. In response, a fan wrote, "Please don't. I love your tweets. Don't give them the satisfaction."
Van Zandt wrote, "I will probably stay until Elon throws me out. Just to bug him."
And while some have reported a loss of followers since Musk's takeover, others continued to encourage people not to leave.
Rather than leave Twitter, writer and activist Leah McElrath wrote, "block freely and make good use of tools that enable you to limit replies and your audience. However, it's always a good idea to have a second or third platform, and I'm exploring those options right now myself."
"If they remove moderation all we have to do is let the right-wingers do the work for us and show their true colors," wrote user David Hogg. "All we have to do is nothing and not feed into it. Don't leave twitter."
Murray tweeted in response, "I propose sustained weekly #TwitterBlackoutDays for those us who understand the difference between free speech & hate speech. Let @elonmusk & advertisers see the right wingers drowning in their own hatred."
Newsweek reached out to a representative at Twitter for comment.