Billionaire Elon Musk's offer to buy Twitter has left users on the social media platform questioning if it would be best to leave, fearing the prospect of significant changes Musk might make to the platform.
On Thursday, the Tesla CEO offered to buy 100 percent of Twitter shares for roughly $43 billion. The offer came just a week after Musk initially purchased a 9.2 percent stake in Twitter, becoming the company's largest shareholder.
Musk decided not to take a seat on the board either, a move that gave him more flexibility to buy more shares.
Twitter users have quickly reacted to the most recent purchase offer, with many wondering if they should cut ties with the platform altogether.
Twitter user Birgit Umaigba posed a question: "Who plans to leave Twitter once Elon Musk takes over?"
And Angela Belcamino, a writer and social media influencer, tweeted: "Would you consider leaving Twitter if Elon Musk takes it over?"
Carol Roth, an American TV personality, wrote: "'I'm going to leave Twitter if Elon Musk takes over' is the new 'I'm going to move to Canada if Trump wins.'"
Musk's offer to purchase Twitter has invited praise from several conservative figureheads who stand with his belief that Twitter could be a better platform for free speech.
"I invested in Twitter as I believe in its potential to be the platform for free speech around the globe, and I believe free speech is a societal imperative for a functioning democracy," Musk wrote in a letter made public by the SEC.
"However, since making my investment I now realize the company will neither thrive nor serve this societal imperative in its current form. Twitter needs to be transformed as a private company," he added.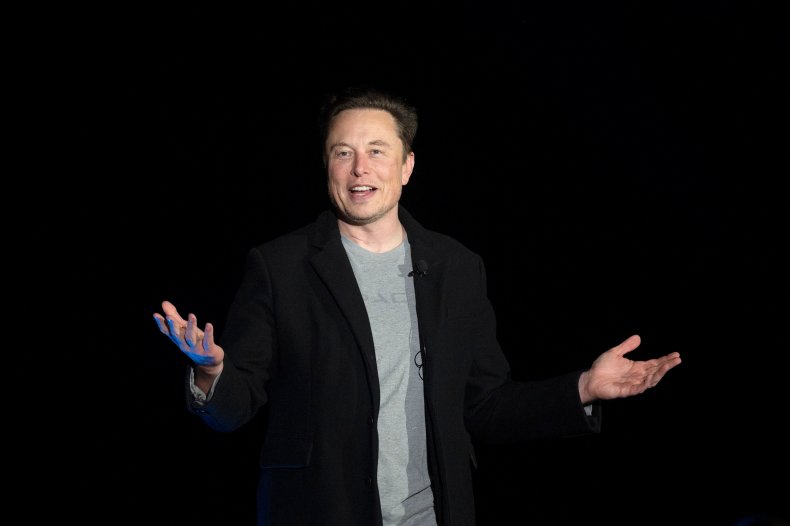 Max Boot, an author and columnist for The Washington Post, wrote that he feared what Twitter might turn into, echoing skepticism from others who wonder if the platform will become more like conservative social media services like Parler, GETTR or former President Donald Trump's Truth Social under Musk's control.
"I am frightened by the impact on society and politics if Elon Musk acquires Twitter. He seems to believe that on social media anything goes," Boot tweeted. "For democracy to survive, we need more content moderation, not less."
But the calls by many threatening to leave Twitter have prompted debate among users from both sides. For instance, the Tea Party Patriots tweeted: "A message to all the people saying "I'm going to leave Twitter" if @ElonMusk's buy-out offer is accepted: Good. Don't let the door hit you on the way out."
Newsweek reached out to Twitter for additional comment.