Elon Musk's Twitter Offer Has Users Afraid He Will Turn It Into Parler
Tesla CEO Elon Musk revealed Thursday that he started a takeover bid for Twitter days after it was revealed he had become the company's largest shareholder.
While many Twitter users celebrated the news, others have expressed concern that Musk would allow the platform to become too similar to conservative social media services like Parler, Gettr or former President Donald Trump's Truth Social.
Securities and Exchange Commission filings show Musk began investing in Twitter in January. Musk, the world's richest person, has offered to buy the company for $43 billion, according to a Wednesday filing.
"A hostile takeover by Musk will turn @Twitter into MySpace, Truth Social and Parler," one Twitter user wrote on Friday. "Having the money to buy a social media platform isn't the same as knowing how to keep one afloat."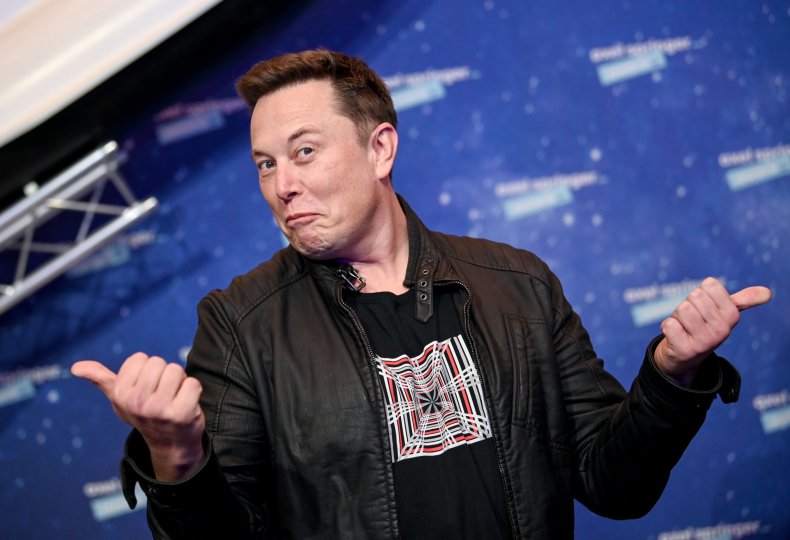 Musk's recent filing also contained a letter to Twitter Chairman Bret Taylor. In it, Musk laid out his intentions of his proposal to buy the remaining shares of Twitter's stock for $54.20 per share.
"I invested in Twitter as I believe in its potential to be the platform for free speech around the globe, and I believe free speech is a societal imperative for a functioning democracy," Musk wrote.
Musk also said the proposal was "my best and final offer." He added, "Twitter has extraordinary potential. I will unlock it."
Max Boot, an author/historian and columnist for The Washington Post, expressed his skepticism that Musk would enact the ideals he cited in the letter to Taylor.
"I am frightened by the impact on society and politics if Elon Musk acquires Twitter. He seems to believe that on social media anything goes," Boot tweeted. "For democracy to survive, we need more content moderation, not less."
Boot's message set off comments from many people who agreed with his sentiment. Some invoked the name of Parler, a social media app popular with right-leaning users.
"If Elon Musk purchases Twitter and transforms it into a 'Parler-like' cesspool, normal people like you and me will simply leave in droves, leaving the crazies to the constant bombardment of misinformation," one writer responded to Boot.
Another person wrote: "If Elon Musk buys Twitter it will just become Parler 2.0."
Other Twitter users brought up two other social media platforms that are popular among many conservatives: Gettr and Trump's Truth Social.
"If Elon Musk buys Twitter it will just become another right-wing echo chamber and lose popularity fast. Just like Parler, GETTR, and Truth Social," one critic wrote.
Some people simply reasoned if Musk does allow misinformation to spread on Twitter, or reinstates Trump's account, many users will depart for another platform.
"The reason Truth Social, Gab, and all these other right wing platforms have failed is smart people don't want to spend our time there," Brianna Wu, a software engineer and entrepreneur, wrote. "If Musk buys Twitter, dismantles everything the Trust and Safety team has done, many of us will go elsewhere. It will literally destroy Twitter."
However, Musk did have plenty of defenders, including those who felt he is too shrewd of a businessperson to try to alter Twitter into the likeness of some of the other mentioned platforms.
"Sounds like you are anticipating Musk will transform Twitter into a Parler, Gettr or truth social-type platform," a Twitter user wrote. "If his $43B is an investment then I wouldn't think those platforms offer a successful business model."
Newsweek reached out to Musk and Twitter for comment.