How Twitter Employees Reacted to Elon Musk's Hostile Takeover
As news of Elon Musk's offer to buy Twitter reverberated around the platform on Thursday, tweeters and Twitter employees alike mused on what it could mean for them.
The billionaire's proposal to buy Twitter for an eye-watering $41 billion—some 15 percent of his total fortune of $273 billion—has people wondering what he has planned.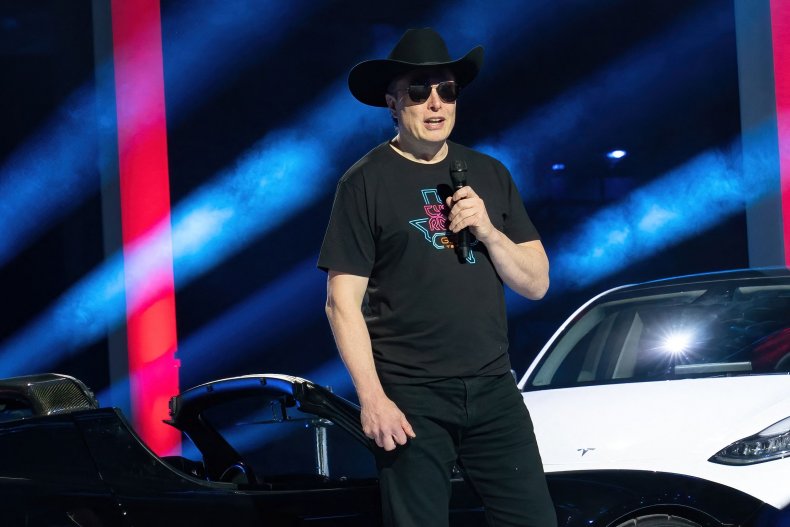 Musk revealed the news, appropriately, in a tweet, with the words: "I made an offer."
Within hours he'd been inundated with tens of thousands of comments from fellow tweeters telling him they were long-time users of the platform, employees or shareholders—all keen to share their views.
Some were dismissive. A tweeter, Joe Cardillo, who described himself as a Twitter shareholder, wrote: "No thank you, we do not need another billionaire trying to buy the media & public conversation. You've already made it clear you would control the narratives & operational structure of the company, and as a long-time user & Twitter shareholder that's not good for any of us."
Ian Brown, a former senior engineering manager who worked at Twitter from 2013 through 2021, tweeted: "Every clown out there thinks they can drive the clown car better than the clowns currently behind the wheel."
Matt DeMichiel, a research analyst at Twitter, tweeted after the news broke. Apparently unfavorably comparing Musk with Twitter co-founder Jack Dorsey, who is also the CEO of financial payments company Block, he tweeted: "All this time i thought the issue with @jack running 2 companies was that he should only be focused on 1. i didn't know he should've been focused on 5. silly me!"
He included a screengrab of an article about Musk, noting: "Elon Musk co-founded and leads Tesla, SpaceX, Neuralink and The Boring Company." If Musk is successful in his offer to buy Twitter, it would be his fifth major business.
And some Twitter users claimed they would delete their accounts if Musk was successful in taking over the company.
But many on the political right were thrilled—on both sides of the Atlantic—with users claiming a Musk-led Twitter would impose less censorship and would allow conservatives to share their views more freely.
Former U.K. Brexit Party leader Nigel Farage tweeted that Musk's move was "the best news for free speech in years."
While former Fox News host Trish Regan said Musk's control of the platform would shift the "social media landscape".
But ultimately, Musk has not yet revealed what his plans are for the platform if he's successful in his bid. However, as Newsweek revealed, the billionaire's previous tweets may have provided a clue about what he would do if he is able to take the Twitter reins, from a subscription service, to identity verification, a war on bots, and possibly even an edit button.
Newsweek has contacted Twitter and Elon Musk's representatives for comment.